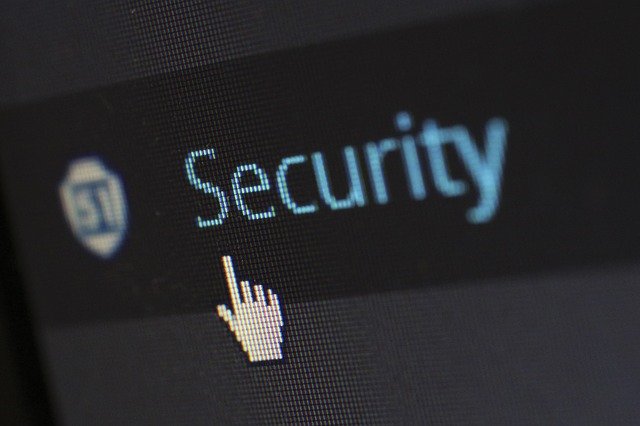 CompTIA certifications are globally recognized and highly sought-after credentials, and Security+ is considered by many to be an essential cybersecurity certification. Information technology professionals who earn the CompTIA Security+ certification are in high demand worldwide by many large corporations and organizations. In Washington, D.C., where many businesses are headquartered, there is a huge need for cybersecurity professionals to fill the hundreds of available job roles.
Recently, the certification exam for the Security+ credential was updated from exam SYO-501 to SYO-601. You will still be able to take the older version of the exam until July 31, 2021, if you have been studying for it. However, the new version is also available to take as of November of 2020. It's important to understand the changes that CompTIA made to update the Security+ exam when deciding how to proceed with your certification.
Why Did CompTIA Update the Security+ Certification Exam?
In IT, it's critical that certifications stay relevant to the current state of the industry. As a result, CompTIA and other certifying agencies consistently perform research to determine what needs to be evaluated on certification exams – what set of skills the certification represents. One example related to the Security+ update is CompTIA researchers found that current business leaders are finding their risks of cybersecurity attacks are increasing. That information led to CompTIA placing a higher weight on the exam domain covering attacks, threats, and vulnerabilities.
CompTIA Security+ Exam SYO-501 vs. Exam SYO-601
The Security+ certification exam is designed to evaluate your knowledge of the latest cybersecurity trends and techniques. It covers the core concepts and technical skills in risk assessment, risk management, forensics, incident response, security controls, enterprise networks, and hybrid/cloud operations to ensure high job performance levels. You can see some of the changes when looking at the domains that are tested on exam 501 vs. exam 601. The new CompTIA Security+ exam has five domains instead of the previous six, and the weighting of the domains the two tests have in common has been updated.
CompTIA Security+ SYO-501 Exam Domains:
Technologies and Tools (22%)
Threats, Attacks, and Vulnerabilities (21%)
Identity and Access Management (16%)
Architecture and Design (15%)
Risk Management (14%)
Cryptography and PKI (12%)
CompTIA Security+ SYO-601 Exam Domains:
Implementation (25%)
Attacks, Threats, and Vulnerabilities (24%)
Architecture and Design (21%)
Operations and Incident Response (16%)
Governance, Risk, and Compliance (14%)
Overall, the CompTIA Security+ SYO-601 exam covers the most current skills and knowledge that candidates need to be able for:
Assessing the information security posture of enterprise environments
Recommending and implementing proper security solutions
Monitoring and securing hybrid environments
Operating with an awareness of policies and laws that are applicable
Identifying, analyzing, and responding to cybersecurity incidents and events
The exam objectives document for the SYO-601 exam is longer; however, it consists of fewer objectives. Exam SYO-501 has 37 objectives, while the SYO-601 has 35. The difference lies in the examples that are listed under each objective. The number increased on the SYO-601 by about a quarter. This change was intentional to help candidates better comprehend the meaning of each objective. This is a positive change because the more examples you are given, the easier it is to understand the objective.
It is important to note that the list of exam objectives and examples isn't exhaustive. It represents the type of material you need to know that may be included in the exam. However, you may face exam questions pertaining to other processes, technologies, or tasks on your actual test. Questions may not be based solely on the examples but rather on the overall objectives themselves. CompTIA reviews exam content consistently and makes changes as it finds necessary.
Training for CompTIA Security+ Certification in Washington, D.C.
Now that you understand the significant differences between the outgoing Security+ certification exam and the incoming one, it's time to consider how you will prepare for your test. The Security+ exam covers a lot of critical information that is essential to performing various cybersecurity jobs.
At TrainACE, we offer a comprehensive CompTIA Security+ training course covering all the relevant material, exam prep, and practice exams, ensuring that you will be as ready as you can be to take and pass the certification exam. We will continue our training course for SYO-501 until closer to its retirement date this summer. It's important to note that your certification will still be valid for three years if you take and pass SYO-501 before it retires. Let us help you prepare to earn the valuable Security+ credential. It will increase your knowledge and job opportunities to advance your IT career.