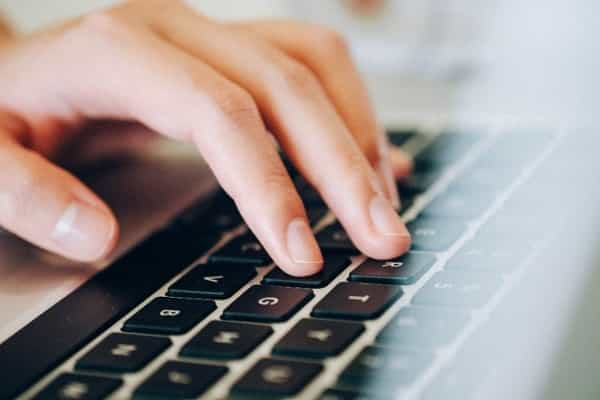 Each year, there are more cybersecurity attacks than the year before. As a result, organizations are allocating more of their IT budgets to increase security, which leads to the need to hire more cybersecurity professionals to help protect their data and systems. In the metropolitan Washington, DC area, there are hundreds of open positions for cybersecurity experts and not enough qualified candidates to fill them. So, what are the benefits of security+ certification?
Earning IT certifications is one of the best ways to demonstrate to current and potential employers that you are qualified to fill important security positions. Certifications show that you have the knowledge and skills to excel in your job. In the cybersecurity arena, one of the most valuable certifications you can have is the CompTIA Security+. It is one of the most popular and widely recognized credentials for cybersecurity professionals.
Security+ training provides you with the skillset that is needed to perform complex security tasks. You learn key concepts and skills that include assessing an organization's security posture, recommending and implementing security solutions, monitoring and securing hybrid environments, operating with knowledge of laws and policies that apply to your organization, and identifying, analyzing, and responding to security incidents.
Why is the CompTIA Security+ Certification Important?
Whether you're interested in getting started in cybersecurity or already in an IT position and are looking to move into IT security, numerous certifications will enhance your career. Security certifications are available for all different experience levels. For the more advanced credentials, that means that you need to have a certain level of fundamental knowledge and experience to pass the certification exams successfully.
The CompTIA Security+ certification is an ideal way to demonstrate that you have that foundational knowledge and ready to move on to more advanced certifications. While Security+ doesn't have any mandatory prerequisites or experience required, CompTIA does recommend that test-takers first earn their Network+ certification and have about two years of IT networking and security work experience.
Benefits of Security+ Certification in Washington, DC
Certifications are a crucial part of the IT industry today. They prove candidates' proficiency in specific areas, allowing businesses to find and hire employees with the skillset that best fits their organization. Additionally, becoming certified has numerous benefits for those who hold the credential. Some of the benefits of Security+ certification include:
Vendor-neutral – CompTIA certifications are vendor-neutral, so the skills and knowledge you learn with the Security+ certifications do not rely on technology specific to one vendor.
Increased job opportunities – Holding the Security+ credential can help you land jobs that are in demand and offer great salaries. In Washington, DC, there are typically hundreds of open positions that you will qualify for if you have the Security+ certification under your belt. Some of the job titles to look for are security administrator, systems administrator, security analyst, network administrator, security consultant, and junior IT auditor.
Higher salaries – IT professionals are among some of the best paid in the nation today. In metro Washington, DC, the average salaries for IT roles are significantly higher than national averages. With a Security+ certification, the national average salary is $75,649, while the average for the same roles in Washington, DC is $85,243.
Prepares you for advanced certifications – The Security+ certification is a beginning level cybersecurity credential, but it's a valuable one to earn. It will help you develop strong foundational skills to prepare you to move on to more advanced certifications.
Worldwide opportunities – The job outlook for cybersecurity professionals is very favorable in Virginia, Maryland, and Washington, DC. However, if you want to consider looking a little farther, you can do so. The CompTIA Security+ certification is acknowledged worldwide as a foundational certification in IT security.
TrainACE Can Help You Earn the Security+ Certification in Washington, DC.
The CompTIA Security+ certification validates your foundational knowledge of network security and demonstrates that you have the skillset to secure a lower-level information security position. As you work along your chosen career path, your Security+ certification will act as a springboard for additional training, more advanced certifications, and increased job opportunities, whether you choose to work in the Washington, DC area, or anywhere else in the world.
TrainACE can help you prepare for taking the Security+ certification exam. Our training courses cover all the material you will be tested on, so you are fully prepared to sit and pass the certification test. CompTIA certifications are well-known and trusted globally, so you can't go wrong in obtaining the Security+ credential.