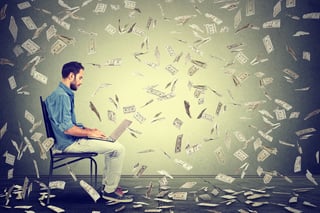 Due to the advancement of technology, as well as the advancement of cyber criminals, cybersecurity professionals are more in demand than ever. There are many different roles that professionals in the information technology (IT) industry can take on, from entry-level through senior-level, and many require certifications for credentials. One such IT position is the Chief Information Security Officer (CISO), a leadership role that more and more organizations are looking to fill.
What Is Involved in the CISO Role?
Generally speaking, the role of the Chief Information Security Officer is as a leader of an organization's IT security department and the staff. It's a senior-level position that has the responsibilities of establishing, implementing, managing, and protecting an organization's information and technology assets.
Some of the common job titles for CISO certified professionals include Chief Information Security Officer, Director of Information Technology, Director of Information Security, and Director of Information Technology Security. Whatever the title, CISOs typically lead and oversee initiatives and projects that involve the overall technology security of their companies. It's fairly common for professionals in the CISO role to work in conjunction with government agencies, the FBI, and law enforcement agencies on corporate security issues.
CISOs are required to have the experience, leadership, and communication skills that are needed to resolve information security threats, report to top management, and lead their IT team. The role is a dynamic one that typically requires working with superiors, subordinates, outside vendors, other departments, and other agencies. The CISO must be able to excel in all of those situations.
Overall, certified CISOs are responsible for ensuring that all information systems are operational and safe from outside threats. That's why it's usually required that to become a CCISO, an individual must have a bachelor's degree in an IT-related field, and a minimum of 12 years of work experience. CISOs have to make executive-level decisions daily, which means they have to have the education and experience needed to make the right choices for the protection of their organizations.
What is the Job Outlook for the CISO Position?
Information technology and security professionals are in demand. According to Payscale.com, there are currently more open information security positions than there are candidates to fill them. CISO candidates are especially in demand as organizations are seeking employees who possess both the technological and business knowledge to fill this important role.
While it does take years of experience to gain the knowledge and understanding of practices, concepts, and procedures to become a certified CISO, once you do, you can often write your own ticket to how far you want to advance in your career. You also have the opportunity to earn a good salary as a CISO. In fact, the average salary range for CISOs starts at $105,456 and peaks at around $252,955, with the median annual compensation being $153,788. Of course, that can vary based on the employer, location, and company size.
Are You a Good Fit for the CCISO Role?
As you can see, the role of the CCISO involves having a wealth of knowledge and experience to fulfill. The position requires more than just knowledge though. You also have to be a good leader, someone who leads by example, has great interpersonal skills, and can think outside of the box when problem-solving. If this sounds like you, your first step is to become CISO certified. Then you will be prepared to share your knowledge and skills with your own team of IT professionals.