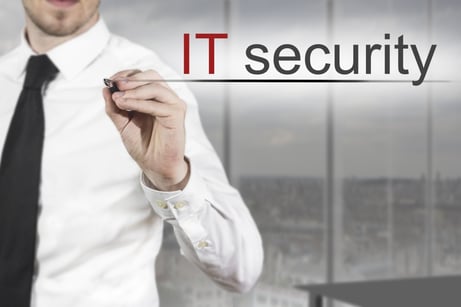 Security is one of the most rapidly-expanding areas in information technology today, and companies of all sizes seek trained and knowledgeable individuals to manage the security of their business systems. Having a CompTIA Security+ certification allows the holder to demonstrate that he or she has what's needed to keep the company's network secure and to manage the IT risks involved. Washington, D.C. is one of the most popular cities for Security+ professionals to find employment, with one of the highest median salaries. If you are looking to start a career in IT security, D.C. is a great place to start!
What Does the Security+ Certification Cover?
Security+ certification shows that you understand security essentials. Some of the elements covered by this certification include identity management, access control, and cryptography. Holders of a Security+ certificate are also able to identify network vulnerabilities and to put necessary deterrent and mitigation techniques in place to protect the network.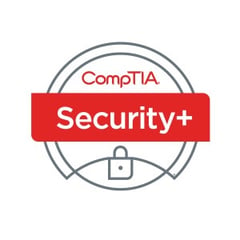 How Do I Get Certified?
To get certified, you must take and pass the Security+ certification exam. This is a 90 minute test that has up to 90 multiple-choice and performance-based questions on it. You'll be tested on both general networking and basic security knowledge. Your best chance of passing the test is to take a Security+ certification training course that provides you with hands on training and information that you need to pass the exam.
What Jobs are Available if I'm Certified?
Someone who holds a Security+ certification will find that there are many jobs available to him or her in the greater D.C. area. Some of these jobs are:
Systems Administrator – This is the person who makes sure that the company's network works reliably and functions properly. He or she supports system administration, operations, and system maintenance, and also recommends and works to implement both hardware and software upgrades as needed. This is the person who's responsible for the diagnosis and correction of computer system issues.

The median salary for this position in the D.C. area is $69,649 vs. the national median salary of $59,146.
Network Administrator – The main job of the Network Administrator is maintaining the company's hardware and software, though in some cases this is the person who may design and implement a new network for the company as well. He or she assigns network addresses to users and monitor the network for any weaknesses, and also physically performs necessary updates. In very small companies this is also the person who maintains the hardware in operational condition.

The median salary for this position in the D.C. area is $68,283 vs. the national median salary of $54,973.
Network Engineer – Being a Network Engineer is a very hands-on job; this is the person who makes sure that everything in the company network is up-to-date. He or she also works in offices throughout the company to troubleshoot and resolve problems as they arise. The job also involves helping with disaster recovery if needed, along with the planning and implementation of hardware and software installations and upgrades.

The median salary for this position in the D.C. area is $75,132 vs. the national median salary of $67,779.
Information Security Analyst – The Information Security Analyst provides the company with security solutions. Typically this is done through data collection and research. He or she is also responsible for implementing security procedures and for ensuring that privacy is maintained, as well as configuring and analyzing both software and security tools and coordinating with end users to minimize security threats.

The median salary for this position in the D.C. area is $78,293 vs. the national median salary of $70,934.
While a particular job may not seem to require Security+ certification, being certified can increase an applicant's chances of getting hired, as well as increasing pay. Sounds like a win-win, right? Some employers now state that they will not hire someone for any of the above-listed positions unless that person has Security+ certification, to ensure the safety of the company's data. So, if you are pursuing a security career, it is strongly recommended you take a Security+ training course and exam which are available to you in the D.C. area. This certification can open a lot of doors, and your career will thank you later!