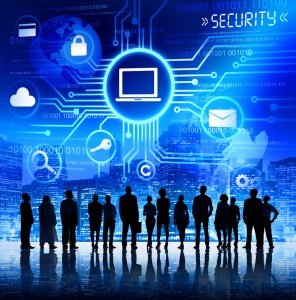 As an entry-level certification for information security jobs, Security+ will get your foot in the door for a promising career. But why stop there? If you are looking to advance your information security career, you should treat the Security+ certification as just a first step on the job path. In order to be more marketable as an experienced security professional as well as more valuable to current employers, consider advancing your proficiency in information security with additional training and certifications! The following options will validate your further expertise of information security and can increase the chances of promotion opportunities and salary increases! If information security is an industry worth pursuing to you, then keep reading to learn how to make the most out of your career!
Certified Ethical Hacker certification (CEH)
Do you want to enter into the field of ethical hacking and learn how to become a hacker? If so, this intermediate information security certification is perfect for you! There are minimal pre-requisites to pursue this certification as long as CEH training has been completed. For those who decide to study on their own, you must submit an eligibility form to EC-council beforehand in order to ensure that those pursuing these skills uphold the highest ethical standards set by the organization and will not abuse what they have learned. Once certified, professionals will utilize their skills to hack clients' systems in an effort to find security weaknesses and identify areas that could be strengthened for better protection.
Washington, D.C. is a popular city for Certified Ethical Hackers to find employment. The median salary is $67,849 - $121,521 and the job satisfaction is rated extremely high!
CompTIA Advanced Security Practitioner certification (CASP)
If you already have your Security+ or CEH credentials and are looking for advancement, consider the CASP certification! Professionals who get the CASP certification are typically already working in an information security capacity but want to further their career and increase their potential for salaries and other advancements. A CASP certification will validate your understanding of encryption, cloud computing and the various security challenges that business owner's face when trying to manage data storage.
Along with business disciplines and the technical integration of enterprise components, students pursuing this certification can expect to learn:
-Enterprise security
-Risk management
-Incident response
-Research and analysis
-Integration of computing
-Technical integration of enterprise components
There are no official pre-requisites to become CASP certified, but it is recommended to have already completed the Security+ certification or equivalent experience in the field as well as training that will help prepare for the certification exam.
CASP certified professionals in the DC area can look forward to the estimated average jo salary of $116,000!
Certified Information Systems Security Professional certification (CISSP)
If you have an ample amount of years' experience in information security under your belt, the CISSP certification will allow you to advance your career even further! Because this is an advanced information security certification, there are ISC2 CISSP pre-requisites that must be met to start training and/or register for the exam. Re-certification is also required every three years along with continuing education classes that are meant to keep up with the evolving nature of the industry. With the CISSP, information security professionals will validate their expert knowledge in the field of information security, particularly with regards to designing, structuring and managing security components of IT operations at a business or corporation.
Washington, D.C. is a thriving city for CISSP certified professionals with job salaries ranging anywhere from $77,965 to $140,572.
Read about which certification is better for you in this CASP vs. CISSP whitepaper.
Options Available in the Washington, DC Metro Area
Washington D.C. is one of the areas that are thriving with opportunity for system's security professionals, and there are many companies searching for certified professionals. Training courses in the D.C.area are available to you and encouraged to prepare for rigorous certification exams!