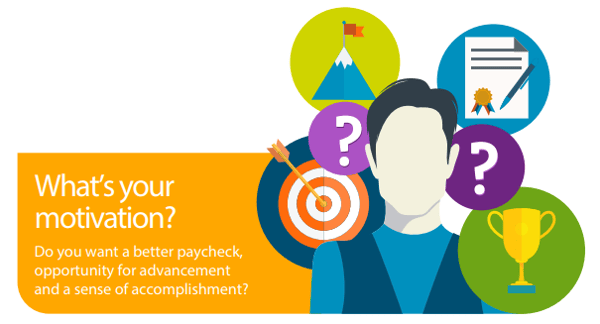 You made the decision to jump feet first into a new IT career. You heard all about the high salaries, the career growth opportunities, and the cool code and hardware you'll get to work with. But after that initial excitement, you sat down to plan out your job search strategy and you drew a blank. Where on earth do you start?
IT Training Open Houses
Well, one way is to attend an Open House held by a reputable local IT training academy. This is a great opportunity to meet instructors, tour training facilities and ask all the questions you have about a career in IT and how to get one. As it happens TrainACE hold these periodically so keep an eye open on our events page or follow us on social to find out about the next one.
A Step-by-Step Job Search
Alternatively, our friends at CompTIA, one of our top certification vendors, have produced this handy infographic to help you get started.
Getting into the IT Industry is an exciting prospect with potentially high rewards, but it also requires determination and a willingness to learn new skills. You also need the ability to plan and organize your time and tasks. Use this infographic to get your career search started the right way.
Then, when you're ready to start training, by all means, give us a call at 301 220 2208, visit our website at www.TrainACE.com or click the handy button below to learn more about our classes
See high resolution version here or click on the image.
Hopefully this has given you a step-by-step guide to starting in the computer industry. Certainly CompTIA A+ will give you a sound foundation for the entry-level jobs that will kick-start your IT career.
At TrainACE we offer a range of CompTIA classes on a regular basis, check out our classes and schedules at www.trainace.com or click the button to request more information.
Share this Image On Your Site