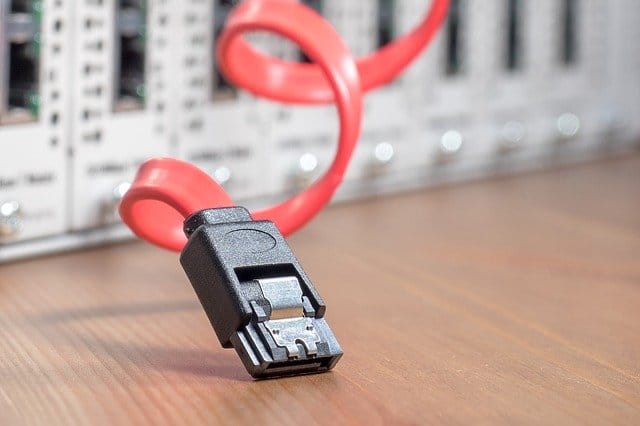 Professionals in the IT industry are in demand in Washington, D.C. and around the world. In fact, the current demand far outweighs the candidate pool for many IT roles. One of the first things that hiring managers look for in potential new hires is their certifications. The Computing Technology Industry Association (CompTIA) is one of the most well-known and trusted certifying agencies for IT professionals, offering many certifications including the Network+ and Security+ credentials.
What Are the Network+ and Security+ Certifications?
The CompTIA Network+ certification is an entry-level credential that covers computer networking, systems administration, network security, and computer support. The Security+ certification is a more advanced credential for IT professionals who want to work in cybersecurity. Most jobs in cybersecurity require both the Network+ and the Security+ certifications at the minimum.
While there is some overlap in the Network+ and Security+ certifications, they are certainly not interchangeable. For example, network security is a part of both certifications, however, they were created for two different groups of IT professionals – the networking professional and the cybersecurity professional. That doesn't mean that you shouldn't take one or the other, rather you should take both as they each cover skills that are useful for all IT professionals to know.
The Network+ certification requires that you have a good understanding of the following concepts and skills:
● Wired and wireless networking
● Networking protocols
● Routing and switching
● IP addressing
● Command-line utilities
● Connectors and cabling
● Networking attacks
The Security+ certification requires that you have a good understanding of the following:
● Network security
● Social engineering
● Command-line interfaces
● Malware
● Cryptography
● Common network vulnerabilities
● Secure network protocols
While you can study and take these certification exams without having work experience, CompTIA does recommend that you have six months to a year of IT experience before you take them.
Why Take the Network+ and Security+ Certification Exams in Washington, D.C.?
IT certifications are essential in the industry today. They validate specific skillsets that organizations are looking for in their employees. Some of the benefits of earning CompTIA Network+ and Security+ certifications include:
● Increased job opportunities – If you're looking to advance your IT career, obtaining certifications is the way to go. Whether you are seeking a promotion at your current job or a new job in the metro Washington, D.C. area, there is a demand for certified IT professionals. Certifications give you an advantage over candidates who are noncertified. Many hiring managers rely on certifications to narrow down lists of candidates and to make hiring decisions. With the Network+ and Security+ certification on your resume, you will already be ahead of your competition.
● Higher salaries – IT professionals are among some of the best paid in the nation today. Even better, in metro Washington, D.C., average salaries for IT professionals are significantly higher than national averages. With certifications and work experience, the sky really is the limit.
● Vendor neutral – CompTIA certifications are vendor neutral, so the skills and knowledge you learn with the Network+ and Security+ certifications can be applied in many different IT environments and organizations.
● Prepares you for advanced certifications – The Network+ and Security+ certifications are valuable ones to earn. They help prepare you to move on to more advanced certifications that will provide even more opportunities and higher salaries for you.
● Worldwide opportunities – The job outlook for IT professionals is very favorable for IT professionals in Virginia, Maryland, and Washington, D.C. However, if you want to consider looking a little farther, you can do so. CompTIA certifications are globally recognized and that means that you can find work all around the world.
As you can see, there are many benefits that come with obtaining CompTIA certifications. Both the Network+ and Security+ credentials are valuable to have for nearly any IT role. They will lay a solid foundation for your IT career, now and in the future.
CompTIA Network+ and Security+ Training with TrainACE
If you are interested in pursuing CompTIA's Network+ or Security+ certifications, TrainACE can help you prepare for the certification exams. We offer training courses that cover the material you will be tested on, so you are fully prepared to successfully pass the exams. CompTIA certifications are well-known and trusted globally, you can't go wrong in obtaining these credentials.