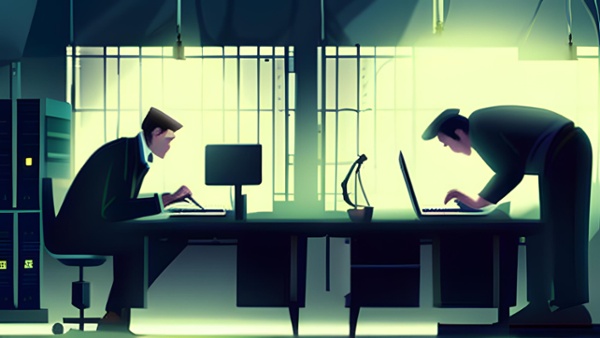 CompTIA A+ and Network+ are two different certifications offered by CompTIA, focusing on different aspects of information technology (IT) and computer networking. CompTIA A+ training helps to prepare IT professionals to undertake professional-level activities in a wide variety of settings, focused on computer repair and basic network installation, whereas CompTIA Network+ is an entry-level certification for individuals that want to extend their knowledge and skills in the understanding of organization level networking concepts and hands-on networking techniques. So, let's breakdown in detail the difference between A+ and Network+:
Focus and Scope
CompTIA A+ certification is designed to validate the foundational skills and knowledge required for entry-level IT professionals, primarily focusing on hardware and software technologies, troubleshooting, networking, and operating systems. It covers a broad range of topics related to computer hardware, software installation, configuration, and basic network connectivity.
CompTIA Network+ certification is aimed at validating the skills and knowledge needed to design, configure, manage, and troubleshoot wired and wireless networks. It covers areas such as network technologies, network installation and configuration, network media and topologies, network security, and network troubleshooting.
Target Audience
CompTIA A+ certification is suitable for individuals looking to begin a career in IT support, such as help desk technicians, field technicians, or IT support specialists. It provides a solid foundation for understanding and troubleshooting various hardware and software issues encountered in a typical IT environment.
CompTIA Network+ certification is intended for individuals interested in pursuing a career in network administration or network support roles. It is beneficial for network technicians, network administrators, system engineers, and network analysts who want to demonstrate their expertise in managing and maintaining computer networks.
Having said that, it's worth noting that depending on the organization and specific jobs you are applying for, there is a lot of cross-over in the skills needed to fulfill the roles mentioned above. It's very common for hiring managers to look for a combination of A+ and Network+ certifications.
Content Coverage
CompTIA A+ certification covers a wide range of topics, including computer hardware, operating systems, mobile devices, networking technologies, troubleshooting, virtualization, cloud computing, and security fundamentals. It provides a holistic understanding of IT infrastructure and the ability to diagnose and resolve various hardware and software issues. With CompTIA A+ networking skills are introduced to the student.
CompTIA Network+ certification focuses specifically on networking technologies, protocols, infrastructure components, and network troubleshooting. It covers topics such as network devices, TCP/IP protocols, network cabling, wireless networking, routing and switching concepts, network security, and network administration best practices.
CompTIA's range of IT certifications are intended to build on one another, so it's worth noting that there is some overlap between A+ Net+ and higher level certs. Once you move on to Network+ you'll find your A+ networking skills will be reinforced and expanded as you prepare for your Network+ certification.
Level of Difficulty
CompTIA A+ certification is considered an entry-level certification and is often regarded as more accessible to beginners in IT. The content is comprehensive but covers fundamental concepts that can be grasped with appropriate study and hands-on practice.
It's worth noting that A+ covers a lot of ground and, unlike most certification programs, requires you to pass two exams. If you are new to IT, this can feel a bit overwhelming, so TrainACE adds two days of additional teaching to the typical A+ BootCamp that other schools offer.
CompTIA Network+ certification is slightly more advanced than A+ and may require a deeper understanding of networking concepts. It assumes some prior knowledge of basic IT principles and is typically pursued after obtaining the A+ certification or gaining some experience in IT support.
In summary, CompTIA A+ focuses on broader IT skills encompassing hardware, software, and basic networking, while CompTIA Network+ delves deeper into networking technologies and their configuration, management, and troubleshooting. Choosing between the two depends on your career goals and interests within the IT field, but keep in mind that most employers are going to be looking for both certifications for many entry-level roles. So, rather than think of certification in terms of A+ certification vs Network+ certification, plan to take both as you build your skills and experience.
We Can Help You Get Started …
If you're looking to get started in IT, we offer instructor-led classes in both virtual and in-person formats for both CompTIA A+ and CompTIA Network+. You can also take advantage of our A+ Network+ Combo, which combines the two classes in one program, making your oath to certification faster at a discount price. These classes come with all you'll need to pass the exam, including iLabs, courseware, exam vouchers, and industry-experienced tutors. In addition, we offer free Study Groups, run by an instructor, as extra help with hard concepts and roadblocks.