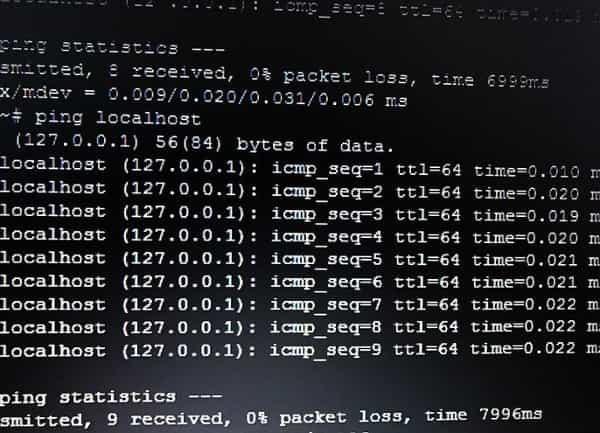 Most of the enterprise IT world runs on Windows — Microsoft's familiar OS is an organizational mainstay for its familiarity and ease of use. But there's another common operating system hiding in plain sight: Linux.
While this open-source solution is often overlooked for enterprise-wide desktop deployments, continual community evolution — and the inclusion of a Linux kernel in recent Windows releases — has increased its overall uptake.
But is that enough to justify Linux+ certification? Does this qualification really pay off for IT jobs in Washington, DC, or across the country at large? Is Linux+ really worth it?
Why Would Anyone Use Linux?
With more user-friendly options available, why would anyone use Linux? First up is security: Linux is typically considered more secure than comparable alternatives thanks to improved user-privilege control — admins can easily manage user access to limit the risk of complete network compromise. And because Linux is open-source software rather than proprietary programming, it's more cost-effective to deploy across the enterprise.
Other key Linux benefits include:
Consistency — Linux versions — or "distros" — can vary significantly across form and function, but their basic operation remains the same. This means that while popular enterprise distros such as Red Hat Enterprise Linux, SUSE, Ubuntu or Linux Mint may excel in different areas, they share fundamental characteristics that make it easier to deploy new applications or services across multiple version types.
Scalability — Linux is used to support everything from supercomputer calculations to connected cars, smartphones and sensors. Thanks to its easily-modifiable kernel structure, companies can find or create distros to support any function at any scale.
Support — The Linux community continues to grow, with independent developers and enterprises both contributing to the overall evolution of this operating system.
Networking — Linux supports a full suite of networking tools for routing, bridging, virtual networks and DNS/DHCP management.
Put simply? While enterprises don't use Linux for everything, almost every enterprise uses Linux for something.
The Local Advantages of Earning Linux+ in Washington, DC
At scale, Linux remains popular. But why bother earning a Linux+ certification in Washington, DC?
First is employer demand: A quick search on popular job site Indeed turns up more than 2400 Linux-related jobs in the DC area. The District of Colombia is also piloting an open-source code program to help support both agency and project needs, making Linux+ training invaluable if you're looking to help shape the future of Washington, DC or pave the way for potential government career opportunities.
And with tech startups on the rise in Washington, DC, it's a safe bet that Linux will come in handy as they look to innovate without breaking budgets and do more with less as skilled IT staff are at a premium. Linux+ certification helps your resume stand out from the crowd by demonstrating to recruiters that you've got the depth of skills and knowledge to adapt open source at enterprise scale.
How do You Get Linux+ Certification?
If you're looking to earn Linux+ certification, start with a hands-on training course from a reputable online provider. Along with exposure to multiple Linux distros, you'll tackle system configuration, command-line interface, network settings and security, ensuring you're prepared for the 60 question, 90-minute Linux+ exam. While there's no experience prerequisite for earning the Linux+ certification, 6-12 months of experience with Linux distros and functions is recommended since the exam is often considered challenging.
The current Linux+ certification exam covers nine key areas:
Security
Storage and virtualization
Kernel modules
DevOps basics via Git and automation
Enterprise-level device management
Networking and firewalls
Server-side and command-line management
Troubleshooting Linux OS
SELinux
Linux certifications for specific distros used by enterprises are also available but Linux+ is vendor-neutral, making it broadly applicable for IT job seekers.
What Washington, DC Jobs can You Get With Linux+?
Linux+ can help your resume stand out from the crowd. While entry-level certifications such as Network+ and Security+ are on every recruiter's radar, Linux training is less common but often sought-after, giving you a better chance of securing an interview and getting the job. Along with general use across enterprise networking, security and service functions, Linux+ also prepares you for roles such as:
Linux Database Administrator
Junior Linux Administrator
Web Administrator
Further training in Linux can help you land positions as a Linux engineer or security administrator.
When it comes to salary, Linux-based positions vary. Entry-level jobs typically pay around $60,000 while more specialized roles earn upwards of $100,000. Washington, DC pays more than the national average for Linux pros, with engineer salaries reaching the mid six-figures.
Is Linux+ worth it in Washington, DC? With a strong tech culture, increasing use of open source technologies and growing need for IT pros capable of thinking outside the OS box, Linux is in demand. Earn your certification to boost current career prospects and open new paths for long-term success.
Linux+ Training
If you're looking to get up to speed with linux, we offer a week long boot-camp focused on CompTIA's Linux+ certification. The benefit of taking this particular certification is that it is vendor neutral, so your training will teach you the fundamentals and cover all the major distros of the linux platform. Check out schedules and curriculum on our CompTIA Linux+ page.