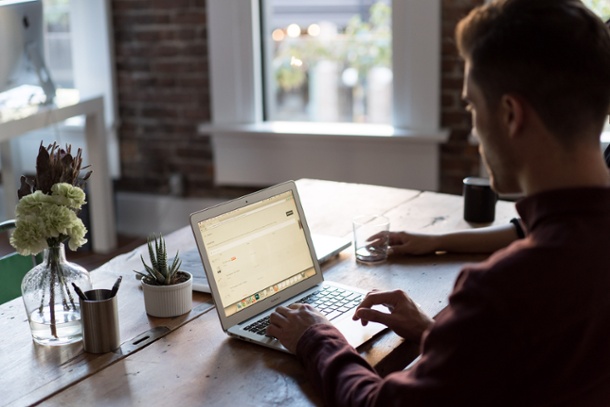 When it comes to building a long-lasting and successful career, there are few industries that offer the exciting opportunities and financial rewards available in Information Technology (IT). But as with all good things, those rewards take time and experience to attain. To succeed in the IT world, you need experience and certifications.
While you can build a technology career without certifications, you will find it much slower and much harder. So, why are certifications so important, and where do you start? In this article, we'll dive into CompTIA's A+ certification and how it can help you create a strong foundation from which to build a successful IT career.
Why is IT Certification Important in Maryland?
The dictionary defines certification as the "action or process of providing someone or something with an official document attesting to a status or level of achievement." This definition is important because when it comes to recruiters making decisions about a job you applied for, or your superiors considering you for a promotion, they often need independent proof that you have the specific skills and knowledge required for the position. Certifications provide such proof.
In Maryland, and neighboring Washington, D.C., there are thousands of IT and cybersecurity jobs available because there is a shortage of people with the right skills. Even with a huge skills gap recruiters have to ensure that they are bringing the right skills into their organization and use certifications as a way to filter applications.
Build a Strong Foundation for Your IT Career
Comparing the certification process to the building of a house. The first thing you need is a strong foundation. CompTIA A+ certification provides that foundation, which in turn, supports more advanced certifications such as Network+ and Security+ when you are ready to take them.
Who is CompTIA?
The CompTIA A+ certification is issued by the Computer Technology Industry Association (CompTIA), a worldwide, independent, and non-profit trade association.
Accepted worldwide, this certification validates that you have met specific industry requirements and standards to obtain an entry-level IT position.
When it comes to building a successful IT career, CompTIA A+ certification is a highly respected IT industry credential. It is the beginning of a path in the IT industry and a solid foundation from which to build a lucrative and long-lasting career because it:
demonstrates your pride and commitment to your chosen profession.
proves you understand concepts that will be covered in more detail in future certifications (which is especially important for individuals entering IT for the first time).
provides you with a competitive advantage and more career opportunities.
It also shows employers that you:
have the basic knowledge, skills, and abilities to obtain an entry-level IT position.
have met certain standards of competence for A+ certification as outlined by CompTIA.
are serious about your IT career.


What Skills Do I Need to Learn?
A+ certification training focuses on providing you with a strong foundation in the following areas:
computer hardware.
installing and configuring operating systems including Windows, Linux, iOS, Android, Apple OS.
networking equipment.
basic hardware and network troubleshooting.
mobile devices.
security and cloud computing.
operational procedures.
These are the core competencies you will be tested on when you take the certification exam.
The A+ certification focuses on the hardware and software components that comprise a computing device system whether it be a stationary system or a portable device. It enables you to identify the basic hardware like hard drives, processors, video cards, memory, and different ports on a computing device. The operating system allows you to communicate with the hardware to process your instructions, configure basic security policies, and create user accounts for example.
Broad coverage of network equipment and protocols provides a foundation for progressing to Network+ certification, while the security concepts you are introduced to will be covered in greater detail during the preparation of the Security+ certification.
Because the CompTIA A+ exam is not vendor-specific for hardware or software, you are able to concentrate on building a good foundation of tech knowledge as well as the mastery of the vocabulary you need.
What is the CompTIA A+ Exam Like?
To obtain an A+ certification you must pass two separate exams:
Core 1 220-1001 Exam
Core 2 220-1002 Exam
Each of the exams has a maximum of 90 questions made up of multiple-choice questions and performance-based scenarios.
How Do You Prepare for the CompTIA A+ Exam?
There are several different ways you can prepare for the A+ exam. You can self-study using free internet resources and books, or you can take an instructor-led class in person or live online.
Self-study can be much cheaper and maybe your best option if you are on a tight budget. However, self-study can take much longer, and you have to be careful to make sure you study the latest material. You will also lack the support many beginners need with understanding difficult concepts.
Instructor-led training will cost more but provides a much more structured approach to learning the latest materials. The interaction you get with the instructor in these classes also gives you opportunities to ask questions and clarify concepts quickly.
At TrainACE we offer additional benefits with our instructor-led CompTIA A+ training. In addition to the regular instruction, you can attend free A+ Study Groups. These groups will give you the opportunity to work on roadblocks with an instructor outside of the regular classes. We will also allow students with good attendance the opportunity to retake the class. Some students do this to reinforce their skills and knowledge ahead of the exam, while others retake the class if they fail the exam the first time.
Regardless of how you prepare for them, there is no doubt that gaining certifications is the key to a successful IT career. As you build working experience and follow an IT career path, there are always new certifications available to challenge you and help you progress in the industry.