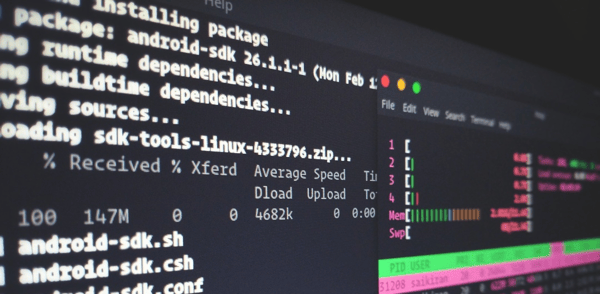 Updated for 2022. Being a Linux systems administrator requires a wealth of different types of skills to complete the necessary daily tasks. In general, anyone looking to become a Linux administrator must have the skills and knowledge to design, implement and build within the software to manage a wide range of services, including assessing and eliminating threats within the Linux infrastructure and troubleshooting. This career path is both rewarding and lucrative, requiring high levels of skill to handle technical challenges and persistence to manage routine processes consistently.
What are the Daily Tasks of a Linux Administrator?
A Linux administrator is entrusted with much responsibility, as they must support the Linux servers, their applications, and the services that run on them. As such, there are a plethora of tasks that you will encounter throughout a typical day.
One of the most common problems that Linux administrators must deal with is troubleshooting server issues. Not only will it be up to you to ascertain the problem as quickly as possible, but you will also need to implement fixes promptly and efficiently. Unlike other tech or IT jobs, there are many times that a Linux administrator will have to do this task independently or with minimal supervision.
While troubleshooting will easily take up a large portion of a typical day, several other duties may pop up intermittently. For instance, you will need to monitor the Linux servers for potential security risks throughout the day and during downtime. Before any of these issues occur, it is up to you to create and implement software and OS patches that can readily fix these problems.
There are also other random tasks that you may be required to take care of. This includes rebuilding servers and configuring everything from services and settings to directories and storage. A Linux administrator must also back up files and system data after every work day. Lastly, you must perform common support services, such as managing user accounts, repairing hardware and software failures, upgrading software, and simple file archiving.
What Skills and Certifications does a Linux Administrator Need?
A Linux administrator will need to have the ability to gain and keep a client's trust, which can be accomplished by managing and providing exhaustive, yet easy-to-use documentation that the customer can understand. What's easy to understand for someone working as a Linux administrator may not be quite so easy for the client.
As a result, it is up to you to relay this information correctly. Also, if a server is hacked, you must react swiftly to recover and eliminate the threat as quickly as possible. These situations can become extremely intense, so a Linux administrator must possess excellent time management, communication, adaptability, and problem-solving skills.
One of the best ways to get started in the Linux field is taking CompTIA Linux+ training and certification. This vendor-neutral qualification ensures that you cover all the Linux fundamentals, regardless of the distribution you administer in the workplace. You'll learn how to maintain Linux servers, deal with hardware issues, troubleshoot common problems, configure files, install Linux updates, and do other tasks. The Linux+ certification program covers many of the Linux administrator's daily tasks.
How Much does a Linux Administrator Make?
The role of a Linux administrator requires a particular mix of skills and temperament. You must balance system design and implementation, routine maintenance, and (sometimes) intense periods of troubleshooting - all of this requires a high level of technical skill and patience. So is it worth it?
If you are fascinated with digital networks and systems administration, the answer is yes, particularly if you live in the Washington DC region. Linux is widely used throughout D.C., Maryland, and Virginia organizations, so Linux Administrators are in high demand and can command lucrative salaries.
The average salary for a Linux Administrator in the DMV area is $103,604 and $139,436 for a Linux Engineer.
How do You Prepare for the Linux+ Certification Exam in Maryland?
The Linux+ certification covers many objectives, including security, kernel modules, DevOps basics, and troubleshooting. To be fully prepared for the exam, choose your training program carefully. Your choice of program will depend on your learning preferences and your budget.
Self-guided programs are the most affordable but require much self-discipline to stay on track. You must carefully assess the current curriculum to ensure you cover everything in the latest exam. Instructor-led programs cost more, but the ability to interact with expert instructors often means you can get your certification faster. Plus, learning with an industry-experienced instructor will impart valuable real-world knowledge and boost your confidence.
TrainACE offers a Linux+ training and certification program that will give you an excellent grounding in Linux. Our hands-on approach to teaching will ensure that you have the confidence to use your new skills back in the real world and pass the exam.
Upon successfully passing the certification exams, you will have become proficient at system configuration, scripting basics, network settings and services, and system security. These skills and expertise will qualify you for several positions as a Linux professional.