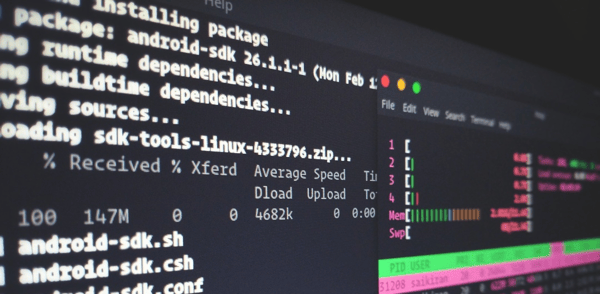 Being a Linux systems administrator requires a wealth of different types of skills in order to complete the necessary daily tasks. In general, anyone looking to become a Linux administrator must understand that they will need to utilize their abilities to design, implement and build within software in order to carry out a wide range of services, such as assessing and eliminating threats within the Linux infrastructure and troubleshooting tasks. Before applying for this job title, it's important to understand that you must have a deep and intrinsic passion for the operating system known as Linux. If you do, then everything else will come easy.
Daily Tasks and Knowledge Required of a Linux Administrator
A Linux administrator is charged with a lot of responsibility, as they must provide support for both the Linux servers and the applications and services that run on these servers. As such, there are a plethora of tasks that you will encounter throughout a typical day. One of the most common problems that Linux administrators must deal with is troubleshooting server issues. Not only will it be up to you to ascertain the problem as quickly as possible, you will then need to implement fixes in a timely and efficient manner. Unlike other tech or IT jobs, there are many times that a Linux administrator will have to do this task independently and without much, if any, supervision.
While troubleshooting will easily take up a large portion of your duties during a typical day, there are many others that may pop up intermittently. For instance, you will need to monitor Linux servers throughout the day in order to be aware of any moments in which there could be a potential security risk or even downtime. Before any of these issues occur, it is up to you to create and implement software and OS patches that can readily fix these problems.
There are also many other random tasks that may present themselves at times, including rebuilding servers and configuring everything from services and settings to directories and storage. A Linux administrator will need to backup files and system data after every work day, as well as perform common support services, such as managing user accounts, repairing hardware and software failures, upgrading software and simple file archiving.
A Linux administrator will need to have the ability to gain and keep a clients trust, which can be assisted by managing and providing exhaustive, yet easy-to-use, documentation that the customer will understand. What's easy to understand for someone working as a Linux administrator may not be quite so easy for the client. As such, it is up to you to relay this information properly. Also, if a server is hacked, you must react fast to recover and eliminate the threat as quickly as possible. These situations are extremely intense, which is why a Linux administrator must remain calm in order to keep things from spiraling out of control.
You should also understand that the easiest and best way to gain experience within the Linux field is by taking classes that will train you on the very situations you will encounter on the job. For instance, the CompTIA Linux+ certification will provide all students with the knowledge on how to maintain Linux servers, deal with Linux hardware issues, troubleshoot common problems, configure files and install Linux updates, among other tasks. This certification program teaches you about everything pertaining to practically all of the daily tasks mentioned earlier. If you want to ensure that you have all of the knowledge and skills required to become a Linux administrator, then a Linux training course will provide you with everything you need to excel as one.