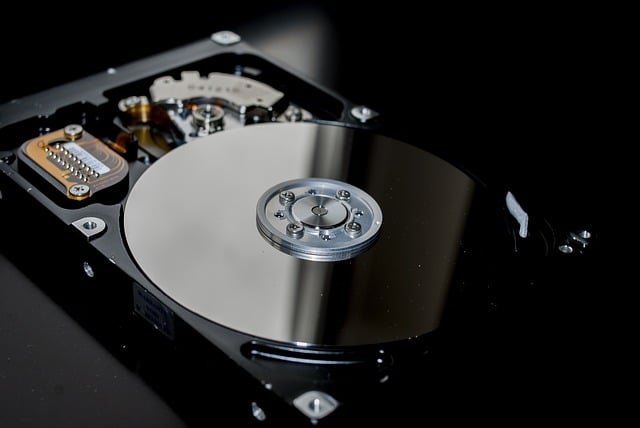 Looking for a technology career in the D.C., Maryland, and Virginia (DMV) areas? There is no shortage of open positions as big tech "takes off" in this area and companies look to expand their IT impact.
If you're living and working in Washington D.C., this raises a critical question: With so many tech jobs available, should you spend time and money on entry-level certifications like CompTIA A+? Or are you better served to skip this step and start applying for jobs right now?
Here's what you need to know about what this certification offers, what it takes to earn, what's next for your career, and if it's worth getting CompTIA A+ certification in DC.
Starting Strong with CompTIA A+
The CompTIA A+ certification is well-respected worldwide and often appears as must-have criteria for open IT positions. With a focus on key technology concepts and IT troubleshooting, this qualification speaks directly to both the skills and knowledge of IT pros — A+ certification demonstrates that you're capable of troubleshooting critical hardware and software problems, resolving common network issues and deploying essential security measures to protect corporate networks.
Earning CompTIA A+ certification requires the successful completion of two exams — 220-1001 and 220-1002. Both include a mix of 90 multiple choice and performance-based questions and are 90 minutes long. While many IT professionals already possess most of the skills assessed by the CompTIA A+ exam, certification acts as an official validation of in-situ experience, in turn, helping your resume stand out from the crowd.
Worth noting? While there's no requirement to take CompTIA A+ training courses before challenging the exam, even experienced IT professionals benefit from a refresher course that focuses on key areas covered on both exams, which include:
Networking devices
Mobile devices and troubleshooting
Hardware and software troubleshooting
Operating system deployment and management
IT security solutions
Operational best practices for IT
What Certifications Come Next?
CompTIA A+ offers a well-rounded, well-respected starting point for your IT career, giving you the skills needed to tackle jobs such as help desk technician, IT support specialist, or PC and hardware repair. Typically, these positions include salaries between $40,000 and $50,000 per year and offer the ideal training ground for more advanced skills and higher-level training.
This raises a critical point: As your IT career moves forward, what certifications should be next on your list after CompTIA A+?
First, it's worth noting that you can (and should) consider combined CompTIA Network+ and A+ plus training to earn both certifications at the start of your career. These qualifications are designed for new IT professionals with basic computer knowledge, and while combined course options are more challenging than CompTIA A+ in isolation, overlapping concepts and coursework make it easier to achieve dual certifications more quickly. And with more employers now asking for both entry-level qualifications, earning them in tandem helps your application get noticed.
Once you've completed CompTIA A+ and Network+, consider more specialized training with CompTIA Linux+, Security+, or Pentest+ to help diversify your career options and expand your knowledge base. For example, with more companies using a combination of Linux and Windows systems to deliver IT services at scale, improved knowledge of these two operating systems — and how they interact — sets you apart from the competition.
Certifications such as Security+ and Pentest+, meanwhile, provide the critical skills necessary to help you land in-demand cybersecurity positions. With a significant shortfall of experienced infosec professionals expected over the next five years, security-focused certifications will consistently appear as must-haves for mid-tier and high-level IT careers.
Leveraging Local Impact
Maryland and Virginia are both making names for themselves on the technology map as new startups and large enterprises — such as Amazon — put down roots. But what about IT professionals in Washington, D.C.? What's the benefit if they invest in CompTIA A+ certification?
Federal government work tops the list; given the rigorous screening process required to hire direct employees or even IT contractors, if you're interested in working with government agencies you'll need at least CompTIA A+ and Network+ to get noticed. Besides, these courses satisfy DOD 8570 IAT Level I, opening opportunities for cybersecurity-based positions with the Department of Defense.
There's also a growing technology culture in Washington, D.C. — a recent guide to the city's top tech leaders lists everything from entrepreneurs to lobbyists to cybersecurity specialists and incubators. While their areas of expertise and intended outcomes may differ, this bevy of tech brilliance requires standardized skillsets to ensure IT infrastructure remains operational and secure. Here, CompTIA A+ plays a critical role in getting your foot in the door and making a name for yourself in D.C.'s growing technology culture.
While there's no shortage of IT jobs in the United States, D.C. is undergoing rapid development thanks to both new federal projects and forward-thinking technology companies. Ready to jump-start your career in the nation's capital? Get CompTIA A+ certified.