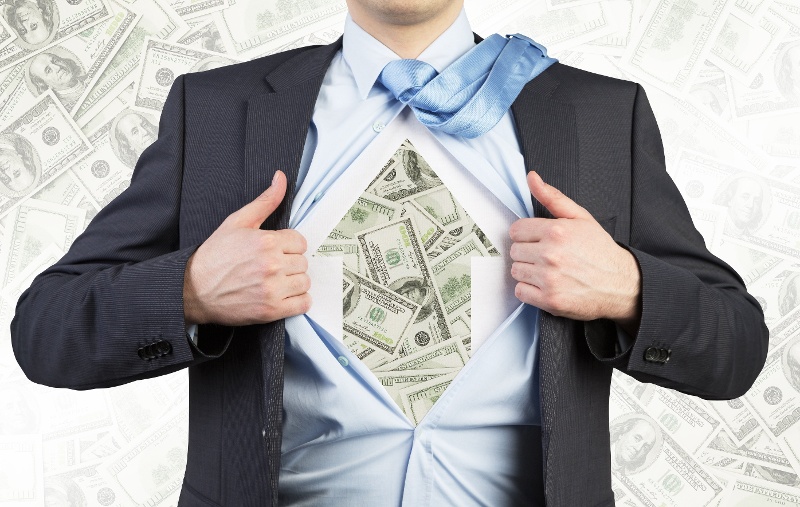 In the fairly recent past, the places that information technology (IT) professionals could find careers were limited to security firms, government agencies, and the occasional jobs in mainstream organizations. Today though, as technology continues to advance, the need for cybersecurity professionals keeps growing to keep up. However, there is a huge shortage of security professionals to fulfill the need.
Cybersecurity Professionals are In Demand for Lucrative Positions
According to the 2018 ICS2 Cybersecurity Workforce Study, there is a huge gap in the cybersecurity workforce. The study aims to identify the extent of the shortage of cybersecurity professionals, to understand the difficulties that the cybersecurity profession faces, and to discover solutions that help candidates to excel as a cybersecurity professional and better secure their organizations' digital assets.
According to the 2018 study, there was a shortage of 454,800 cybersecurity professionals to fill open jobs. In the rest of the world, the shortage was nearly 2.5 million, making the global shortage almost three million. That means that about 65% of open cybersecurity job postings were unfilled last year. With that many unfilled positions, you can see why cybersecurity professionals are in demand. And the positions that need to be filled can be quite lucrative.
Here are the 10 highest-paying IT security jobs in the U.S., as reported by Tripwire:
#10: Incident Manager
An incident manager is responsible for identifying emerging incidents and ensuring their prompt resolution.
Incident managers can potentially earn near $125,000, depending on your experience and the organization.
#9: Security Specialist
As a security specialist you are responsible for performing a wide range of IT security duties for an organization.
This entry- to mid-level position has a salary range of $39,359 - $108,495.
#8: Computer Forensics Expert
A computer forensics expert analyzes evidence that is collected off computers, storage devices, and networks in order to investigate incidents of cybercrime.
As a computer forensic experts you can expect to earn a median salary of $71,000, and you can earn up to $117,997, depending on your experience level.
#7: Security Consultant
Security consultants work with an organization's computer networks and other technology assets. They are typically concerned with the safety and integrity of the organization's data, including how it's stored and communicated.
Security consultants earn a median income of $80,507 per year, but can earn as much as $130,665 with work experience at some organizations.
#6: Malware Analyst
Malware analysts are responsible for identifying and mitigating the viruses, bots, Trojans, worms, or any other type of malicious software that threatens a company's networks.
Malware analysts earn a median salary of $90,633, however some can earn as much as $124,516 a year.
#5: Security Engineer
A Security Engineer is a mid-level employee who is responsible for building and maintaining the IT security solutions of an organization.
As a security engineer you can expect to earn somewhere between $63,499 and $141,862.
#4: Security Manager
A Security Manager is a mid-level employee who is responsible for managing a company's IT security policy.
IT security managers can expect to earn a median salary of $104,117, with some earning as much as $159,818 a year.
#3: Security Architect
Security architects are senior-level employees who are responsible for designing, creating, and maintaining the network security infrastructure for a company.
Security Architects make a median salary of $120,311, and can expect to fall somewhere in the range of $83,280 and $169,379.
#2: Security Director
A Security director is another senior-level employee with the responsibility to supervise the implementation of all IT security protocol and measures throughout a company.
The median salary for security directors is $138,903, with those at the high end earning as much as $200,979.
#1: Chief Information Security Officer (CISO)
A CISO is an executive management level employee whose overall responsibility is to manage the general operations of a company's IT security department and all its staff.
CISOs make a median salary of $156,478, but those with more experience or working in larger organizations can earn as much as $256,484.
It's Time to Secure Your Cybersecurity Position
The job prospects for cybersecurity professionals and the salaries that go with them have an amazingly positive outlook. Now is the time to get started in the industry or make the career change you've been thinking about. The first step is to earn some credentials to increase your knowledge and set yourself apart from other candidates. At TrainACE, we suggest that you begin with the CompTIA A+ and Network+ certifications, and we can help you earn yours.