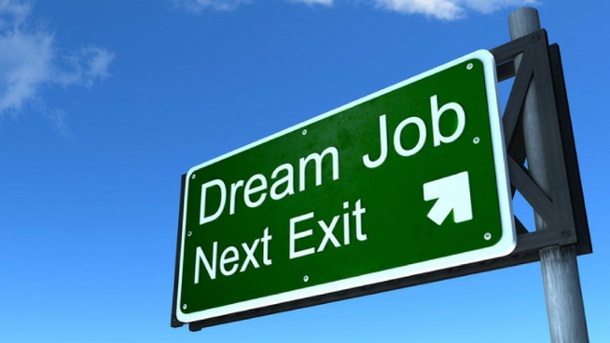 (**updated in March 2022)
Information technology professionals are in demand. It's one of the few industries where there are more jobs available than candidates to fill them. Working in IT is especially rewarding, with exciting roles and potentially lucrative salaries. With technology constantly evolving, IT roles suit candidates willing to learn and stay up to date with technological advances, proving their knowledge with appropriate certifications.
So, how do you get started in an IT career? In this article, we'll break down the five best entry-level IT jobs in Maryland, their certification requirements, and how much you can expect to make from them.
Entry-Level IT Jobs in MD - Certification Requirements and Salaries
As technology reaches deeper into all aspects of life, more and more specialist job roles are being created. Each branch of IT has different certification requirements and requires different skills. But when you are getting started, these are the typical entry-level jobs to look for. Keep in mind that the specific titles may vary, but the essential job functions will be similar.
The following are just the beginning of IT roles and certifications, but they're enough to give you an idea of what you're looking at to get started in the industry.
1. Help Desk Technician
As an entry-level help desk technician, you'll be responsible for diagnosing technical issues preventing customers or other employees from performing their jobs. Help desk technicians are not usually expected to resolve issues. Instead, they identify them and then pass them over to another IT professional for fixing.
Requirements
Gaining a help desk technician role often requires a bachelor's degree in a computer science-related field. However, as the IT skills gap increases, many organizations are only asking for a high school diploma and specific IT certifications for the job. You will often find that gaining your CompTIA A+ and Network+ certifications will be sufficient to land a help desk role.
Salary
As of 2022, the median pay for a help desk technician in Maryland is $55,972 per year. Depending on your chosen organization, your experience, and your location, you can expect to be paid in the range of $44,577 and $70,021.
2. IT Support Specialist
IT support specialists are responsible for setting up, installing, and troubleshooting software and hardware within an organization. As an IT Support Specialist, you would typically service, maintain, and upgrade software and hardware throughout an organization. This might include managing laptops, cell phones, desktops, and tablets.
Requirements
The IT Support Specialist position usually requires at least a high school diploma and some IT-based work experience, making it an ideal entry-level role. Depending on the exact role and the company you apply to, a support specialist job may require an associate's or bachelor's degree in a computer field. CompTIA A+ and Network+ certifications are often an essential requirement for this type of IT role, so gaining these before applying can lift you above some of the competition.
Salary
In Maryland, the median salary for IT support specialists is $56,483, with salaries ranging from $50,563 to $63,903.
3. Desktop Support Technician
As a desktop support technician, you will be responsible for configuring, maintaining, and troubleshooting wireless and network systems for your organization. This role typically includes the creation of user accounts and setting up laptop and desktop computers. A desktop support technician is often the first person a user calls when they have desktops or laptops issues.
Requirements
This type of role often requires a bachelor's degree in a computer science-related field. You are also likely to need some IT work experience and CompTIA Network+ certification.
Salary
Depending on your experience, salaries for desktop support technician roles in Maryland range between $46,547 and $60,435. With the average annual pay being $53,316.
4. Computer Technician
As a computer technician, you will be expected to cover various duties within an organization, diagnosing and fixing computer-related issues. As an entry-level IT job, you'll gain real-world experience and be able to explore different disciplines within the IT field. It's an ideal role to help you decide which branch of the industry you wish to pursue (e.g., systems administration, networks, desktops, servers).
Requirements
It used to be that gaining a computer technician job required an IT-related bachelor's degree. While that is still largely the case, employers increasingly rely on professional certifications like CompTIA A+ and Network+ with a high-school diploma as a baseline for job applications.
Salary
The median salary for a computer technician job in Maryland is $46,800, ranging from $42,200 to $52,800. Expect to start in the lower to mid-ranges as an entry-level employee. Higher salaries will come with experience.
5. Systems Administrator
In the systems administrator role, your duties will encompass all aspects of planning, implementing, and maintaining an organization's computer systems. You will be responsible for creating and executing plans for your company's future networking and computer needs.
This role, particularly in larger companies, is likely the next step after an entry-level job. It typically requires a little more experience and skill than a strictly entry-level job. Still, it's worth mentioning here as an aspirational role after you get started in the industry.
Requirements
To be hired as a systems administrator, you will often need an IT-related bachelor's degree. However, experience and specific skills are key, so it is still possible to attain Sys Admin roles without a degree if you have certifications including CompTIA A+, Network+, Security +, CCNA, and Microsoft Azure Administration.
Salary
Systems administrator salaries tend to be higher than the other roles we have discussed. This reflects the additional experience and skills you need for this role. In Maryland, a median Systems Administrator job is worth $80,713, ranging from $70,318 to $91,829.
Start Your IT Career with the Right Certifications
Getting started in IT is very achievable if you have a passion for computers and are willing to put in the hard work required to learn the skills. With or without a degree, gaining an entry-level IT job requires that you gain professional certifications.
Experience is also an essential factor when applying for jobs. That doesn't mean you have to have years of professional IT work behind you. But if you lack practical experience, look for a part-time, intern, or volunteer position that will expose you to computers, networks, and computer users.
If you're at the beginning of your IT journey, your next best step is to get your CompTIA A+ training and certification. As you can see above, this certification is essential for most entry-level IT jobs. The reason for this is simple, CompTIA A+ has become the standard that recruiters use to assess whether applicants understand the fundamentals of how computers and simple networks function.