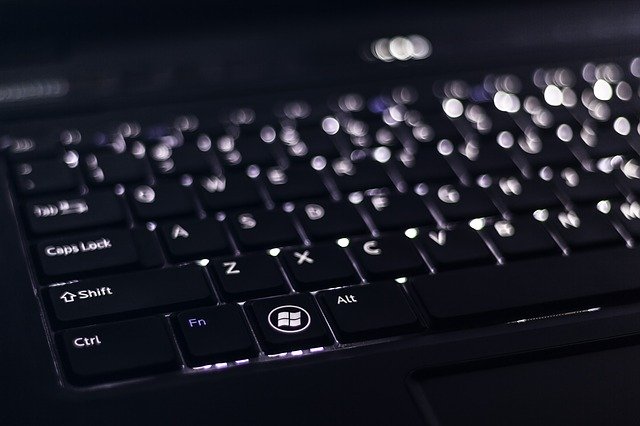 Windows remains the world's most popular desktop operating system and the OS of choice for organizations worldwide. And with the recent end of free support for widely-used predecessor Windows 7, Windows 10 has taken over top spot — today, more than 60 percent of all Windows PCs are powered by Windows 10.
What does this mean for Washington, DC area technology professionals? That Windows 10 training is a sound investment — along with sought-after certifications such as CompTIA's A+ and Security+, Windows 10 skills are in-demand as companies look to leverage new OS features, migrate existing workstations and make the most of new cloud-based Microsoft offerings.
While Windows training and certification courses now offer multiple paths to OS expertise, it's worth considering a Windows 10 training bootcamp to quickly develop essential Windows skills and find the best-fit path for your ongoing certification plan.
Here's what you need to know about getting started with a Windows 10 training bootcamp, how it can benefit your career over time, and what the Windows job market looks like in Washington, DC.
Building Your Skills with a Windows 10 Bootcamp
One of the biggest IT concerns for organizations right now — and over the next few years — is successfully transitioning away from previous Windows deployments to make the best use of new Windows 10 features such as improved security, access controls, and collaboration options. As a result, companies need skilled IT pros capable of both leading these transitions and ensuring existing documents and resources successfully make the jump. Besides, businesses require IT experts with the expertise and experience necessary to manage Windows 10 deployments at scale by quickly identifying potential problems, integrating new functions, and helping staff make the best use of Windows 10 features.
Windows 10 bootcamp training provides the skills and knowledge necessary to set-up and maintain Windows desktop environments across organizations, and effectively respond to IT issues as they emerge. This course is ideal for anyone working in IT support or desktop technician positions and is suited for anyone with basic knowledge of computer networks, hardware, and operating system principles.
Key concepts covered by this training include:
Installing and customizing Windows 10
Configuring and deploying updates
Integrating devices and updating drivers
Deploying and provisioning storage
Managing account access and authentication
Describing and mitigating common risk factors and threats
Troubleshooting hardware, driver, and file issues
Expanding Your Career Options with Windows 10 Training
Windows 10 bootcamp training isn't a certification and doesn't include an exam, but it does develop critical skills necessary for new Microsoft certification tracks. For example, this course can help you prepare for the MD-100 and MD-101 exams, both of which are required to earn the Microsoft Modern Desktop Administrator Associate Certification. Windows 10 bootcamp training can also help you identify key areas of IT interest, allowing you to select best-fit intermediate certifications — such as Azure developer, Teams administrator, or MCSE productivity solutions expert — that match your technology strengths.
Windows 10 bootcamp also helps broaden your knowledge of Windows deployments at scale across 13 organizational areas:
Installing Windows 10 — Gain an understanding of different Windows 10 versions and specific installation requirements.
Post-install configuration — Configure the user interface and OS settings after installation.
Updating Windows — Learn how to use Windows Update for Business and group policy tools.
Configuring Windows networking — Configure DNS, IP, and wireless network settings in Windows 10.
Configuring storage — Deploy cloud, local, and virtual storage solutions.
Managing applications — Provide apps to users, configure web browsers, and manage Universal Windows applications.
Deploying authorization and authentication — Learn how to restrict access using UAC and develop effective access policies.
Configuring data access — Understand the permission options for file systems and sharing.
Managing threat protection — Use encryption, firewalls, and IPSec to defend Windows 10 environments.
Supporting the Windows 10 environment — Leverage Windows 10 architecture, support, and diagnostic tools to support and optimize OS deployments.
Troubleshooting files and apps — Learn the critical skills of backup and file recovery.
Troubleshooting the OS — Identify and solve system-related startup and service issues.
Solving hardware and driver issues — Learn how to troubleshoot and manage devices such as USB drives, printers, and other peripherals.
The Washington, DC Windows 10 Outlook
Skilled Windows 10 professionals are in-demand in Washington, DC. Job search site Indeed lists almost 200 Microsoft-specific jobs in the DC metro area alone, while the growing public technology sector in the region relies heavily on Windows 10 solutions to adopt new cloud environments, improve employee collaboration and enhance overall enterprise security.
Entry-level desktop support jobs in the Washington, DC area typically come with salaries starting at just over $50,000, and more experienced network administrators earn upwards of $80,000 per year. While in-depth Windows 10 knowledge isn't a deal-breaker for either of these jobs, it can set your resume apart from the competition and highlight your skills in managing large-scale OS deployments — something Washington, DC companies require as they migrate to the latest Windows version.
Flex your Microsoft muscle with a Windows 10 training bootcamp, and improve your career outlook in Washington, DC.