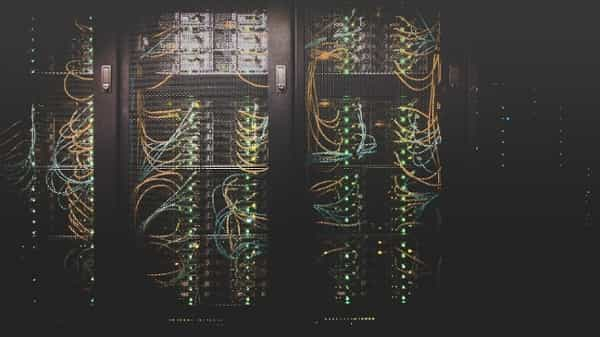 If you intend to work in the field of computer networking, system administration, or cybersecurity, getting to grips with Cisco based technology is critical to your future. With Cisco supplying two-thirds of the world's networking technology, you are sure to encounter Cisco equipment and software at some point in your career. This is particularly true in Maryland and the rest of the Washington DC region, where Cisco is heavily favored by the large organizations, agencies, and associations headquartered here.
What is CCNA, and Why Is It One of the Best Certifications to Have?
Cisco supports well over two-thirds of the world's computer networking technology and software and has done so for decades. With this level of adoption and years of service, Cisco has built an unrivaled level of trust in large organizations for reliable and secure equipment. Gaining certifications that prove you have the skills and knowledge to manage these systems imparts some of that trust on you, as you seek new jobs and promotions.
When it comes to Cisco, CCNA certification is the foundational accreditation that will get you on the first rung of a tall career ladder. From here, as you gain more experience, you can progress step by step from beginner to expert, moving into management, or continuing as a technical expert in your field. Regardless of your personal choice, CCNA open opportunities that you can nurture throughout your IT career.
Until recently, the CCNA accreditation consisted of several different exams covering different specializations such as CCNA Security and CCNA Cyber-Ops. The good news is that since early 2020, Cisco has brought all the various elements of the CCNA accreditation into a single exam. So, now you can build a sound foundation in all the different aspects of network management fundamentals at one time.
Government Agencies and CCNA
When you think about large organizations and the career opportunities they can afford you, there are not many more prominent organizations than US Government Agencies. Many government agencies are headquartered in Washington, DC, but there are also significant agencies in neighboring states. NASA Goddard and the US Agricultural College, for instance, have considerable campuses in Maryland, right here in Greenbelt.
These agencies rely heavily on proven and trusted platforms like Cisco. Getting your CCNA qualification will enable you to apply for jobs working in federal and state government throughout Maryland and the US. While working for the government may not appeal to all, there are many benefits. As a general rule government agencies provide more job security and benefits than commercial counterparts. There is also a more structured approach to promotion as well as there being more opportunities for getting promoted. Government work will also appeal to people who are looking for a role that will make a difference in society at large.
Commercial Businesses and CCNA
If you are more interested in working in the commercial sector, then there too, you will find CCNA skills in high demand. Throughout Maryland, non-governmental organizations, both big and small, need CCNA qualified workers for the same reason that the government does - Cisco's huge footprint. Working for a commercial company may not have the security a Government position would have, but the salaries tend to be higher. Promotion within the commercial sector is far less structured than in government, but you can still progress quickly by using your experience to seek more challenging roles within other companies.
Maryland is the home to some of the biggest global companies, many of which use Cisco services and technology. Companies like Raytheon Technologies, Perspecta, ASRC are frequently looking for people with CCNA and other Cisco certifications.
A recent search on Indeed.com for jobs requiring CCNA brought back hundreds of openings - over 1,000 for all levels of experience and over a hundred for entry-level.
CCNA Salaries in Maryland
If the full range of opportunities described above has not moved you to start looking for CCNA training, maybe some salary information will do the trick. According to ZipRecruiter, the following CCNA related job roles command these average salaries in Maryland:
Computer Network Specialists can average $62,801
Network and Computer Systems Administrators

$56,950

Computer Systems Analysts

$81,655
Of course, you need to keep in mind that these can vary according to your work experience and the specific role you are going for, but even so, these are excellent salaries for relatively junior positions in the IT world.
How to Get Your CCNA Certification
There are several different ways to get your CCNA training so that you are prepared for the certification exam. Which you choose will depend on your learning style and budget.
If you are very self-directed, you can study online with free or very cheap training videos and resources. This is an excellent option if you are on a very tight budget and very self-disciplined. We often talk to students who have tried this but find that the lack of structure means they missed essential aspects of the training, or without any time constraints, they ended up drifting and finally gave up.
If like most people, you need a little direction and structure when you study, then an instructor-led course is ideal. These cost a little more than self-study options, but they often pay for themselves and give a better result. Instructor-led classes ensure that you cover the latest exam requirements, you don't miss important topics, and they keep you moving with deadlines so that you don't procrastinate and give up. Another important aspect of Instructor-led training is the interaction with the instructor and other students. This 'social' aspect of learning often helps with difficult concepts and road-blocks, ensuring you are fully prepared for the exam in a timely fashion.
TrainACE's CCNA Training
TrainACE offers an instructor-led class that will fully prepare you for the CCNA exam. The course cost includes all the courseware you will need, an exam voucher, 40 hours of training, and is covered by our Price and Quality Guarantee.