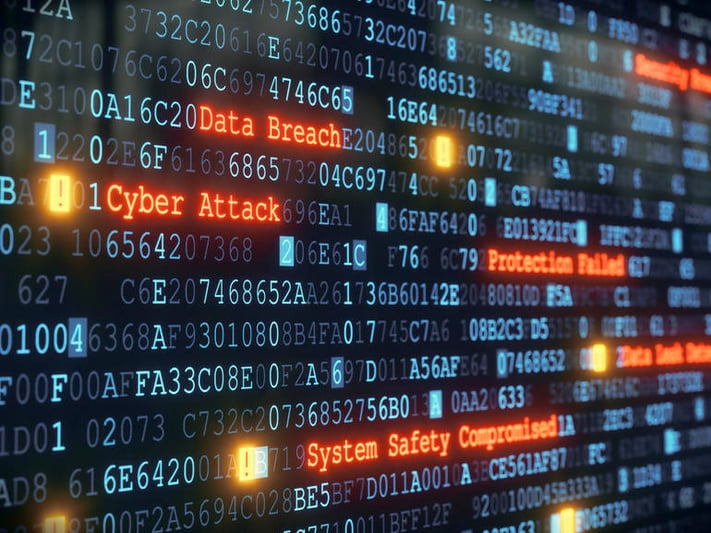 You don't need to be a computer industry expert to know that the cybersecurity industry is a hot commodity. Why not work in a field that's continually evolving and growing, while making a six figures income? There's always a need for cybersecurity professionals, meaning there is no shortage when it comes to job opportunities.
Cybersecurity has become a crucial component to any company, especially as data breaches are becoming a fact of life for today's business. So why cybersecurity? Why study it? Why leave your current job? Here are three reasons as to why you should pursue a career in cybersecurity.
1. Unlimited Potential and Versatile Career
Cybersecurity is a fast-growing industry. With new security breaches hitting the headlines every day, companies and organizations are making it their prerogative to be well prepared and educated, creating job positions to secure their business.
The Bureau of Labor Statistics (BLS) details that the number of information security analyst jobs in the US is likely to increase by 28% through 2026, a rate much quicker than the average occupation. With that said, companies are always searching for the best talent.
Lucky for you skill-sets and certifications are very transferable across the cybersecurity industry. Sky's the limit here folks!
2. Relevant and Rewarding Industry
Thousands of new and advanced technology solutions are introduced to the world every day. That is both scary and exciting to a cybersecurity professional. Scary because data breaches are increasing in number and sophistication, exciting because there are always new challenges to solve, new skills to learn, and cool, cutting-edge tools to work with.
Not to beat a dead horse, but cybersecurity is indeed a rapidly growing and evolving industry, making it so important to all across the globe. As well as the technical benefits of working in cybersecurity, there are social benefits.
Successful cybersecurity teams thrive on collaboration. In securing your organization's systems, you will work closely with co-workers sharing and learning new skills with each other and consequently expanding your skill-set and increasing your value to the industry. In the information technology realm, it's hard to find a more vital, lucrative and satisfying career path then cybersecurity.
3. Strong Salaries
Increasing demand for skilled engineers means rising salaries for cybersecurity-related roles, as well as information technology professionals in general. The state of Maryland has the third-highest average cybersecurity salary in the US, coming in at $109,744.
On a city basis, Arlington, VA, and Washington, DC are the fourth and fifth-highest paying cities for cybersecurity jobs. Coming in at eighth, ninth, and tenth are Alexandria, VA, Fairfax, VA, and Laurel, MD. Baltimore, MD, is the thirteenth highest-paid city. Besides California, the "DMV" is the leader when it comes to the highest-paid roles in the cybersecurity industry.
Here are five possible job occupations worth investigating:
Security Consultant. This individual acts as an "attacker" and a "defender," when it comes to computer systems, networks, and software programs. These individuals asses a system and provide a thorough breakdown of strengths and weaknesses to steer hackers away. The average salary of a security consultant is $83,119.
Security Analyst. Also called an Information Technology Analyst, this individual is charged with planning and implementing security measures designed to protect a company's computer networks and systems. On average, a security analyst can earn $90,884.
Security Engineer. This individual is in charge of designing and implementing the best strategies to protect internal networks from hackers. Security engineers are a cross between network engineers, system engineers, and security architects. They have years of experience in several different areas of IT, so to be a successful applicant in this field, you'll need to know the ins and outs of security analysis and design. A certification that will help you become a security engineer would be a CompTIA CASP+ certification. The average salary of a security engineer is $103,271.
Penetration Tester. Often referred to as Ethical Hackers, Penetration Testers are charged with attempting to break into an organizations computer system to test its relative security rather than to steal information. The ability to write code is an essential part of this role, as is the ability to communicate the results of your test. If a career as a Certified Ethical Hacker interests you then you should balance your code skills with the ability to compile clear, concise analyses and reports. Penetration Testers typically earn an average of $116,183.
Cloud Engineer. This individual is primarily responsible for assessing a company's infrastructure and migrating operations to a cloud-based system. They build, maintain, and link cloud services. Cloud engineers are in very high demand, which makes sense since they have the highest average annual salary out of this list. The average salary of a cloud engineer is $119,013.
In Conclusion
Cybersecurity can provide a very lucrative career path, and as we've seen over the last few years, the demand for skilled cybersecurity professionals is only going to increase. If you are interested in cybersecurity or information technology and would love to learn more details about how you can break into this booming industry, contact TrainACE today!