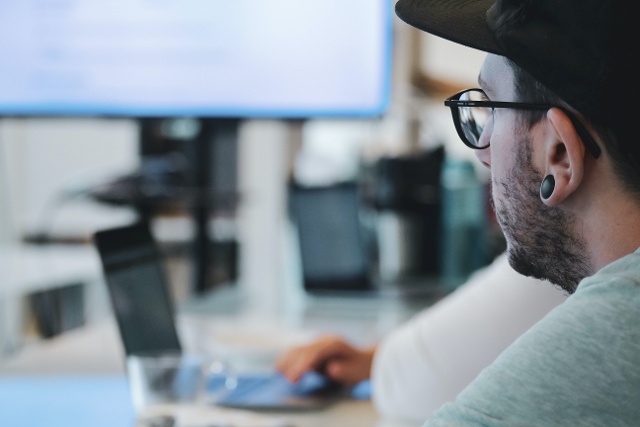 As more and more organizations move all, or parts, of their operations into the cloud, Microsoft has built the Azure platform to stake its claim as a leading player in the technology. But as its popularity grows, who will need Azure Administrator certification, and why is it so important around the Washington, DC region?
Who Needs Cloud Training?
The question is relative to any newer technology that comes along, as it takes time, money, and commitment to complete and attain certification in this technology. Anyone in the IT industry can see by simple research how exponentially the "Cloud Capability" has blossomed in the last 10 – 15 years.
I remember when "Virtual PC" by Microsoft first came out. I bought a copy the day it was available simply because I wanted to see what the hype was all about. Although quite limited and slow in the beginning, the idea struck me as industry changing.
I have followed Microsoft, AWS, and GCP since, observing each improvement in speed, capability, and usefulness. Anyone who aspires to remain in the IT field will need to understand and be certified in a cloud provider's product to stay relevant in the future. Considering Microsoft's considerable footprint throughout the region, it's easy to see why Azure administrator certification is on the rise around Washington, DC.
Is There a Market for Azure Administration?
We live in the National Capital Region, the seat of government and power in this country. All of DoD has an interest in and plans to pursue cloud integration in the future. The financial attractiveness of the cloud computing capability is compelling.
Say, for example, you need ten new, powerful servers to complete a new task. An average cost of a new server with above-average computing and memory capabilities will run between at least $6,000 to $10,000, depending upon what you ask for. So, the cost of this would be between $60K – $100K. Additional time is needed to procure, install, configure, and maintain these servers during their useful lifetime. Whatever the final figure turns out to be, it will be significant.
Now, if you use a cloud provider, where you are only renting access to the equipment and associated hardware and storage needed, you may find the cost is much, much cheaper. In addition, you did not have to expend all these capital expenditure funds to purchase, configure, and maintain this hardware.
Which scenario is going to be more acceptable to a financial person? Contractors will primarily accomplish this support. How marketable are you in this arena? What would be your chances of obtaining a position if you hold the certification versus not having it? Put yourself in the position of a hiring manager and ask yourself who would make the better candidate?
The DoD recently was in the news concerning the fight over the JEDI contract, a multi-million-dollar initiative to move substantial portions of DoD to the cloud and enjoy the financial and technical benefits. As you may be aware, this contract is under dispute and is being re-written by the government to allow a portion for both parties involved. Time will tell what will transpire. The question here is: Does a market exist for this knowledge? The answer is absolutely!
What are the Possibilities for Jobs in Maryland, DC, or Virginia?
As the center for government, the DMV is unique in its Information Technology needs. It will never get any smaller, only larger and more complex. All the major DoD and Government contractors have offices here.
As technology is expanding exponentially, so are the employment possibilities. DC, Maryland, and Virginia all have various federal and military facilities that obtain a sizable portion of the available budgets that are spent here.
A quick search of Dice.com or any other major job-hunting site will reveal that there are thousands of jobs requiring Azure knowledge and experience, so yes, the job market is quite robust in the DMV for Azure jobs in this area.
What is the Long-Term Outlook for Cloud Technology?
To answer this question, one must look back over the last fifteen to twenty years and at the industry's progression. You will see that we have improved every aspect of the computing capability. We have consistently improved speed, reliability, and availability.
The biggest drawback to the expansion of computing power and capability has always been cost. The Azure cloud capability and all the cloud providers use the metered utility method of payment. This means you only pay for what you use, just like your electric bill at home. The utility reads the meter each month. The difference between last month and this month is what you have consumed, and that is what you are billed for by the utility company.
The other extremely attractive feature of the Azure capability is the elasticity of usage. What I mean by that is, for example, I need an additional five servers to do a quarterly report/magazine. With an Azure subscription, I can simply request five more servers, use them for whatever time I need, and, when the task is over, I can then ask for them to be returned to the Azure provider. I only pay for the time used.
Are You Curious about Azure Administrator Certification Training?
If you are considering getting your Azure certification TrainACE offers Azure Administrator Certification training as a four-day instructor-led class which you can take in-person or live-online. This is one of several ways you can prepare for the Azure certification exams, from self-guided learning to in-person instructor-led training. Costs vary, but as a rule, self-guided training is cheaper but will take longer and is less likely to get you through the exam. Instructor-led training is more expensive, but it has a better track record for keeping students on task and achieving certification quickly. Which you choose will depend on your learning style, budget, and how quickly you need to get the certification.