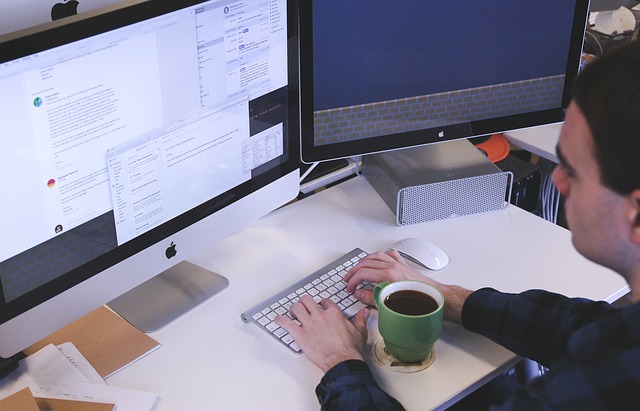 So, you're excited about the possibility of getting into an ethical hacking career. You love the idea of using hacker's tactics legally to help others protect themselves from cyber attacks. You've heard about CEH certification, but you're not sure what it is or why it's important to you as a potential ethical hacker.
Let's break down EC-Councils' CEH certification and why it's an essential tool in a cybersecurity career.
What Exactly is the CEH Certification?
Ethical hackers are the "white hat" counterparts of cyber criminals who use hacking to attack and exploit private businesses, government agencies, and public organizations. Obtaining the CEH certification demonstrates that you have the knowledge and skills to fill this critical role. A role which has particular significance in our particular neck of the woods i.e. Washington DC, Maryland and Virginia, given the concentration of federal agencies, military and corporations headquartered here.
The Certified Ethical Hacking (CEH) certification isn't just another credential that IT professionals add to their collection. It's an essential IT role that organizations need in today's technologically advanced world to protect their systems, data, and IT infrastructure.
CEH certification is offered by the International Council of Electronic Commerce Consultants (EC-Council). It is vendor-neutral and is probably the most recognized cybersecurity certification worldwide. Professionals who have earned their CEH certification are in high demand.
Essentially, CEH certification proves you understand the fundamentals of penetration testing, social manipulation, and the tools needed to do it. It's verification that you are competent in gathering information, exploiting computers, servers, and networks using wireless attacks and social engineering.
Identifying vulnerabilities within an organizations digital infrastructure is only part of the process. You then have to be ale to communicate the vulnerability to your peers and management. As you prepare for the CEH exam, your training will teach you how to articulate the technical aspects of a vulnerability clearly to developers and managers who can then action any required fixes to the systems.
The Certified Ethical Hacking certification is an essential credential, but it is not the be-all and end-all of cybersecurity certifications. It should be a start in the process of learning and obtaining more advanced cybersecurity certifications for information security professionals. It is proof that you are able to properly administer penetration testing and is best looked at as one of the first steps to higher levels of knowledge.
Very few cybersecurity professionals stop at the CEH certification – most go on to pursue other applicable certifications, further solidifying their value and employability.
The Importance of the Certified Ethical Hacking Certification
Why is the CEH certification so important, if it's just one of several credentials information security professionals obtain?
Besides proving your skills and knowledge to employers, as you prepare for the CEH exam you'll learn methodologies that you can carry with you into your current and future IT positions, even if you decide to move away from a cybersecurity career path. In programming for instance, understanding hackers methodologies will ensure you take into account the vulnerabilities you have learned as you code.
In addition, CEH is an important certification because it is unique in the material it covers at the cybersecurity beginner level.
The good news for IT professionals in our local area around Greenbelt, Maryland, is that Washington DC, Maryland and Virginia are home to many of the large government agencies, military headquarters and large corporations. These types of organization are particularly vulnerable to cyber attack, so they are always on the look out for new cybersecurity talent.
How is the CEH Certification Different from Others?
There is a long list of certifications that cybersecurity professionals can and should obtain. However, there are only a few that involve the level, type of training and understanding that are needed to earn the CEH certification.
One of the biggest differences between the CEH certification and others is the method of teaching used. Unlike other certifications that utilize defensive strategies (like firewall configuration and other types of preemptive tactics), learning ethical hacking involves using offensive strategies as the best defense. This method teaches offensive tactics that are supplemented with defensive countermeasures. This approach ensures that certified ethical hackers have a big-picture view of their organization's information security.
What is the Certified Ethical Hacking Certification Exam Like?
The CEH certification exam, given by the EC-Council, consists of 125 multiple-choice questions. You have four hours to complete it. To receive certification, you're required to have passing score of at least 70 percent.
You'll know immediately following the exam if you have passed and you'll receive a report that details the parts of the exam you did poorly on. It takes about a week to receive a digital certificate and about a month to receive the physical one. You will also receive a letter that officially gives you the Certified Ethical Hacker title.
Getting Started on the CEH Certification
A simple online search will show you that there are many institutions that offer training courses to prepare for the CEH certification exam. How do you know which one to take?
The first step to finding the best training course is weeding out those that are only going to provide you with just enough course material to pass the exam and nothing more.
You'll want to look for training from a reputable institution. One that teaches the key concepts of ethical hacking in an immersive, interactive environment.
If you're based in our local area, i.e., Washington DC, Maryland or Virginia, then take a look at our classes. These instructor-led classes run live-online or in person at our Greenbelt, Maryland office.
Our Certified Ethical Hacking training course offers an interactive, hands-on training experience. You will be prepared for your exam, backed up by our Certified Ethical Hacker Exam Pass Guarantee. That means that if you fail the exam on your first try, TrainACE will pay for your second attempt.