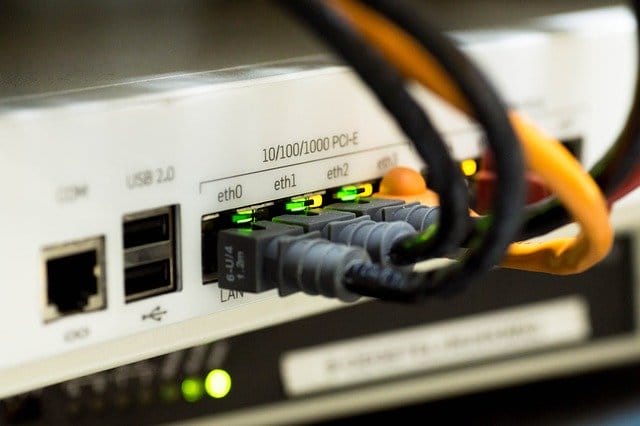 The Washington, DC area is a rapidly growing tech hub thanks to both federal technology investments and the increasing number of startups putting down roots and opening their door in the Dulles Technology Corridor.
In part, the push toward a more tech-forward capital region comes from the recognition that while high-density areas such as Silicon Valley and New York offer substantial tech potential, they also come with massive competition for the same IT space. Washington, DC-area companies, can build their future and forge their own destiny — with the bonus of being right down the street from "Cloud Smart" federal technology opportunities.
Put simply? There are plenty of technology jobs near Washington, DC. But what's your best bet when it comes to certifications? One of the most popular is CompTIA's Network+ — which jobs need this qualification in Washington, DC, and what doors do Network+ open for your career? Let's dive in.
Why CompTIA Certifications?
CompTIA certifications remain some of the most recognized and well-respected in the world. Entry-level qualifications including CompTIA A+, Security+ and Network+ often top tech recruiters' list of must-have skilled for new IT professionals. As noted by CIO, all three of these qualifications earn a spot in the top 10 entry-level qualifications for new IT pros.
In many cases, technology professionals start with A+ for its broad knowledge and applicability, then boost their specialized knowledge with Security+ or Network+. Completing all three makes it clear to organizations that you possess both the technical skill to handle emerging infrastructure issues and the critical adaptability needed to manage rapidly changing IT environments.
Earning the CompTIA Network+ Certification
To receive the CompTIA Network+ certification, candidates must pass exam N10-007 with a score of 720 or better. The exam is 90 minutes long and consists of 90 questions in multiple-choice, drag-and-drop, and performance-based formats.
While there's no prerequisite to take this exam, general knowledge of and experience with standard networking tools and protocols make successful completion more likely. If you're just getting started in your IT career and your in-situ networking experience is limited, it's worth considering online Network+ training courses that combine both instructor-led learning and hands-on labs to help you acquire and solidify critical concepts.
Critical subject areas covered include:
Local area networks
IP addressing
Internet operations
Applications and security
Operations and infrastructure
Armed with essential networking knowledge and bolstered by lab experience, candidates are better prepared to challenge and complete the Network+ exam.
The Network+ Job Outlook in Washington, DC
Armed with your Network+ certification, what does the job market look like in Washington, DC? A quick search of popular job boards turns up more than 8,000 network-based jobs — everything from security and automation engineers to collaboration and network-based project management roles.
This aligns with the current market uptick for network pros around Washington, DC. As private companies and public agencies look to ramp up their use of cloud technologies, mobile devices, and automated processes, a similar need emerges for highly skilled network personnel. Every technology deployment — from the smallest internal operations network to the largest cloud adoption — relies on the stability, security, and performance of underlying network services.
Potential Network+ Career Options
As noted above, the fundamental nature of IT network environments makes Network+ a valuable certification for technology professionals. Some potential career options in the DC area include:
Network support technicians — The front line of any network troubleshooting or response, network technicians are in high demand. Salaries start at around $54,000 per year.
Network administrators — Network admins, are responsible for managing and maintaining corporate networks at scale to ensure consistent operational performance. Salaries over $70,00 are common.
Help desk technicians — Help desks represent a critical line of communication between organizations and staff; Network+ professionals help keep these services up and running. Starting salaries typically hover around $44,000.
IT support specialists — With IT teams already tasked to implement new security measures, deploy cutting-edge applications, and deliver business value, IT support specialists are critical to keeping back-end services up and running. Expect salaries to start around $50,000.
Network support specialists — Network support specialists, know their network in-and-out and back-to-front, allowing them to identify and remediate potential problems quickly. Salaries just under $60,000 are common.
Network analysts — Analysts are responsible for thinking outside the box and finding new ways to improve network efficiency and performance. As a result, they're often paid $80,000 per year or more.
Systems administrators — Sysadmins have the tough job of overseeing and monitoring networks and services at scale to ensure availability. Salaries start around $75,000.
Network designers — These network experts are responsible for designing, deploying, and integrating new network services across enterprise IT environments, so it's no surprise they're paid $95,000 or more per year.
CompTIA's Network+ remains an in-demand certification — and with good reason. Across the Washington, DC area, private and public companies now recognize the need for skilled network professionals to help build out cloud, mobile, security, and automation services and are looking to fill their ranks with Network+ certified experts.