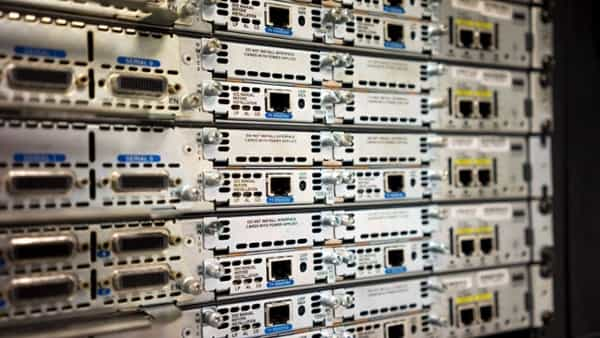 A CompTIA Network+ certification proves to prospective employers that you have the skills and knowledge to create, configure, manage, and troubleshoot wireless and wired networks. The Network+ certification that is provided by the Computing Technology Industry Association (CompTIA), is well-known and sought after worldwide. In fact, it is globally recognized in more than 120 countries. It's an IT certification that significantly enhances your career opportunities and earning potential.
What Types of Jobs Will CompTIA Network+ Certification Prepare Me For?
The CompTIA Network+ certification is typically one of the first certifications you will obtain (along with A+) as you begin your IT career. It serves as a gateway to a whole range of other certifications from CompTIA as well as other certifying entities like Cisco, Microsoft, and Novell. It is a credential that can help you get your foot in the door of many different career paths.
The Network+ certification is an entry-level certification that is often required for IT job candidates. Many reputable corporations including Apple, Cisco, Dell, Hewlett-Packard, Intel, and Novell will only hire IT candidates that hold the Network+ certification.
There are a variety of positions that this credential will prepare you for, and there are many opportunities available. Currently, there are more open IT jobs than there are qualified professionals to fill them. The market has never looked better for job seekers in the IT industry than it does right now. Some of the jobs that Network+ certified professionals commonly seek include help desk technician, network analyst, network technician, network field engineer, network administrator, network security specialist, network support specialist, network designer, and many more.
Additionally, the U.S. Department of Defense (DoD) opens its IT positions to Network+ certified applicants, as the certification meets the DoD directive requirements.
What Jobs Are There in Virginia for Network+ Certified Professionals?
In Virginia, specifically around the Washington D.C. area, you'll find that there are many open positions for IT professionals who have attained the Network+ certification. Typically, these positions will also require that candidates also have the CompTIA A+ certification. Of course, the more certifications you have, the better your chances are of being hired for the IT job you are looking for.
In the Washington D.C. area, there are hundreds of IT jobs available for the taking. A quick search on Indeed.com will net you many opportunities to find the ideal job for you and your skill set. On top of the abundance of opportunity you'll find, jobs in the IT industry – even entry-level positions that the Network+ certification prepare you for – offer salaries that are well above those offered in other industries and in other locations. Let's take a look at some of the average salaries for IT entry-level positions in the Washington D.C. area:
IT Support Specialist: $57,371 per year (37% above the national average)
Help-desk Analyst: $61,903 per year (35% above the national average)
Network Technician: $75,711 per year (52% above the national average)
Network Administrator: $96,659 per year (41% above the national average)
IT Technician: $106,518 per year (51% above the national average)
The above are just a handful of entry-level IT jobs that offer great salaries, significantly above the national average salaries for the same positions. Keep in mind that these amounts are averages. When you're just starting out, you will likely start at a lower salary. But the examples above show you the earning potential you'll enjoy as you gain work experience to go along with your certifications. In the D.C. area of Virginia, you'll also find an abundance of IT jobs available in government agencies, providing even more opportunity for IT job-seekers. Those jobs tend to have even higher annual salaries than those in the private sector.
As you can see, having the CompTIA Network+ certification is definitely a benefit when you are looking for a job in the IT industry. It proves to your prospective employers that you are knowledgeable, dedicated, and that you have the skills to perform the jobs you are applying for. As you gain experience and pursue additional certifications, you will become even more attractive to organizations who are hiring IT professionals, further increasing your earning potential. If you are seeking your certification but have no work experience at all, consider taking a part-time job or volunteering position that involves computers. The experience will look great on your resume, putting the odds even more in your favor when applying for full-time IT positions.
TrainACE Can Help You Obtain Your CompTIA Network+ Certification
At TrainACE, we offer IT professionals of every experience level, courses that will prepare you for certification, including CompTIA's Network+ and many others. Whether you are just starting your IT career, or you have years of experience, we have the ideal certification courses that will help you advance along your career path. Don't let the current demand for IT professionals pass you by. Earn more in the industry you love with the certifications that private corporations, public organizations, and government agencies are looking for.