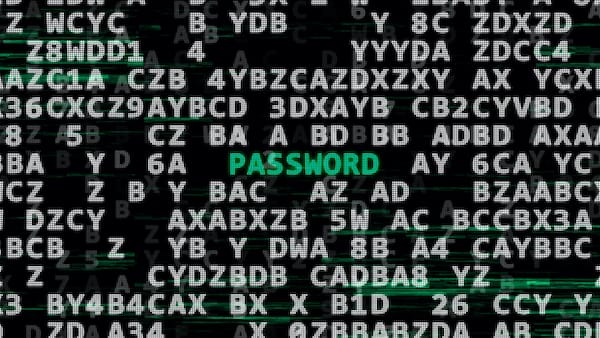 Security and risk management are huge concerns for most organizations, especially those in the government. The Risk Management Framework (RMF) is a set of criteria that directs how organizations' IT systems must be built, protected, and monitored. RMF is the process that is used by all federal government departments, including the Intelligence Community (IC) and the Department of Defense (DoD). The RMF incorporates information security and risk management activities into early development stages to help avoid risk.
The Risk Management Framework is a six-step process that is created by identifying and implementing information system security controls within an organization. The RMF procedures were developed by the National Institute of Standards and Technology (NIST) to assist organizations in securing and protecting information systems and mitigating their risk. The RMF protocol helps target risk factors in part by making sure that an organization maintains compliance with the regulatory agencies that apply to their particular industry.
Why is the RMF Important?
The Risk Management Framework is a critical part of many organizations that depend on secure information systems because it helps identify security vulnerabilities before those vulnerabilities actually place the organizations' assets at risk. The framework provides companies with clear initiatives and the deployment of procedures that keep assets, like information systems, adequately protected.
As technology advances, the need for increased security controls and risk management strategies within organizations continues to grow. This is especially true for organizations in Maryland and the greater Washington, DC metropolitan area that are US government contractors. The RMF provides value to organizations that employ it by balancing risk management with collecting greater returns.
What Are the Five Components of the RMF?
The RMF consists of five vital components. These are the aspects that have to be considered when an organization is creating this type of framework. The components are:
Risk Identification – This involves identifying risks, such as operational risk, IT risk, legal risk, regulatory risk, and strategic risk. The threats identified are then categorized into threats, vulnerabilities, impact, likelihood, and predisposing conditions.
Risk Measurement – Using the identified risks, they can be calculated and prioritized in the order they need to be addressed.
Risk Mitigation – This involves determining how to mitigate the threats from greatest to least.
Risk Reporting and Monitoring – The framework requires organizations to keep a reporting of known risks and to monitor those risks for compliance with policies.
Risk Governance – A risk governance system must be organized and implemented.
How Does the RMF Work?
Boiling it down to its simplest explanation, the RMF works by requiring organizations to identify which data and system risks they are exposed to and to then implement appropriate and reasonable measures to mitigate them. To further clarify how the RMF works, there is a six-step process an organization must perform:
This step involves categorizing an organization's information system and defining what data is stored, how it is processed, and how it's transmitted, as well as who is responsible for these components.
This step involves setting the baseline for security controls based on how risks are categorized in the first step. Then, decisions will be made about which baseline security controls should be implemented based on the risk category.
During this step, the controls outlined in step two are implemented, and how the controls are applied is documented.
This step involves determining if the implemented controls are functioning correctly and if they are adequate.
This step involves using reporting to determine whether permitted risks are acceptable and to track failed controls. This is completed with the permission and oversight of the organization's representatives and stakeholders.
Monitoring is an ongoing process.
RMF-CGRC Certification and Training with TrainACE in Maryland
Organizations of all types and sizes in Maryland and the Washington, DC metro area know the significance of information security, and they invest heavily in applicable technology and experienced professionals. This is proven by the fact that all federal employees who work for the DoD Information Assurance department are required to have RMF training, Certified in Governance, Risk and Compliance (CGRC) certification, and be qualified to implement an RMF in their workplace. This is according to the DoD-8570 directive.
Even for those information security professionals who don't work for the federal government, RMF-CGRC training is beneficial because you will learn to implement the RMF into the development cycle of your organization. To get trained and certified in the Washington, DC region, TrainACE offers an RMF-CGRC Certification Training course. It's 40 hours of training taught by certified and experienced IT security professionals in Maryland, Virginia, or Washington, DC. You will learn what you need to know to successfully pass the RMF-CGRC certification exam from some of the best IT professionals in the area.