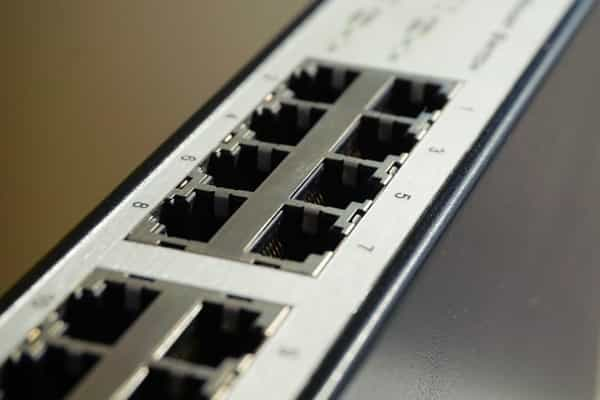 CompTIA certifications are some of the most sought-after credentials worldwide. The Network+ certification is an entry-level designation that validates your proficiency in managing, maintaining, installing, troubleshooting, and configuring necessary network infrastructures. Like other certifications, Network+ requires that you pass a certification exam to earn your credential. While this certification is a beginner-level credential, it doesn't mean the exam will be easy. It requires that you study sufficiently and that you have the necessary knowledge and skills if you want to pass.
How Difficult is the Network+ Certification Exam?
There are some aspects of the CompTIA Network+ certification exam that you may find challenging, especially if you are learning the subject on your own, without the benefit of a classroom or instructor. If you don't have a general understanding of or background in IT, that can add to the difficulty level. As a result, you must have the proper guidance as you're learning Network+ material and preparing for the exam.
It's in your best interest to learn Network+ from an experienced instructor in an online or classroom setting. That will allow you to have your questions answered correctly and ensure that you are studying effectively for your exam. Remember, Network+ doesn't require you to be an expert in specific areas of networking, instead it tests your knowledge of networking fundamentals.
Strategies for Studying for the Network+ Certification Exam
Here are some exam-taking strategies that others have found helpful when preparing for the CompTIA Network+ certification exam:
Find and Use the Right Resources
There's a lot of information out there about networking and the IT industry in general. It's important that you find quality resources from reputable organizations, like TrainACE, to study for the Network+ certification exam.
Optimize Your Study Time
Just skimming over the major concepts covered on the Network+ exam can allow things to slip through the cracks. You may be inclined to skip or minimize sections that are not as interesting to you. Instead, try to find different ways to learn the material that will help you stay focused and attentive. You may choose to take a training course where you can interact with an instructor and other students. It's also a good idea to take practice exams to determine where you need additional study. Whatever resources you decide on, they should be engaging and interesting – that will give you the best opportunity to retain the information you learn.
Be Prepared for PBQs
Many exam takers believe that the performance-based questions (PBQs) are the most challenging part of the Network+ certification exam. These questions simulate a problem you may encounter in a work environment to assess your problem-solving skills. Studying these types of questions using practice exams is essential to get you prepared to ace the exam.
Be Familiar with the Exam Format
When you know what to expect on an exam, you'll be better prepared than going into the test blind, even when you have a good grasp on the material. The CompTIA Network+ exam covers five domains:
Networking Concepts
Network Infrastructure
Network Operations
Network Security
Network Troubleshooting and Tools
The Network+ certification exam can have up to 90 questions, for which you will have 90 minutes to complete. The questions can be multiple-choice, matching, fill-in-the-blank, and performance-based. You may be required to read a scenario and then complete it online or be given a command prompt and perform a specific function. The passing score for the Network+ exam is 720 out of 900.
The best way to know what the exam will be like is by taking practice exams. This will allow you to see all the different types of questions and get an idea of what you might be asked to do on the official certification exam.
Study for the Network+ Exam with TrainACE in Maryland
The Network+ certification from CompTIA is an important credential for all IT professionals, and in Maryland (the metropolitan Washington, D.C. area specifically), there is a huge demand for employees who have these and other IT skills.
Whether you are just getting started in your IT career, you need a refresher, or you have experience but not the credential, TrainACE has the training you need to pass the Network+ certification exam successfully. With this certification, you are more knowledgeable, and therefore more attractive to hiring managers and recruiters in Maryland and worldwide. Let TrainACE help you learn networking fundamentals and prepare for your CompTIA Network+ certification exam. It's a credential that is more than worth it for your career.