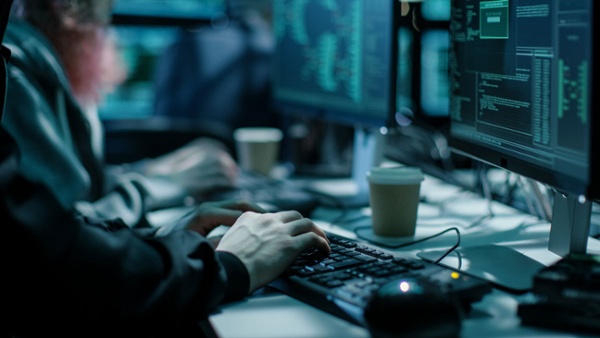 While more and more people are becoming familiar with the terms "ethical hacker" and "white-hat hacker," there is still some mystery about what they do exactly. Organizations and businesses employ ethical hackers to help prevent data theft and fraud and to help improve the security of their computer systems, networks, and applications.
One of the earliest examples of ethical hacking occurred in the 1970s when the US government used "red teams" to hack into its own systems. Today, both technology and cybercrime have advanced in complexity and scale. As a result, ethical hackers are heavily relied on to be proactive in their approach to information security. While they use the same tools and tactics as malicious cyber attackers, ethical hackers use the vulnerabilities they find as opportunities to strengthen their organizations' security and protection.
What Does an Ethical Hacker Do?
Because all systems and vulnerabilities are unique, it's hard to be very specific about an ethical hacker's day. Just as technology changes all the time, so must the skills and tasks of an ethical hacker. The following provides a general explanation of what an ethical hacker may do as part of their job.
Ethical hackers are charged with looking at an organization's system security or network infrastructure and then attempting to bypass system security to find vulnerabilities that a malicious hacker could exploit. Typically, weaknesses are found in hardware or software flaws or improper system configuration.
An ethical hacker is tasked with researching, documenting, and discussing their methods and security findings with IT teams and management. The organization then uses the information to improve security systems to help prevent potential cyberattacks. Ethical hackers will provide input and feedback as to how the organization should fix any security issues.
An ethical hacker attempts to infiltrate a business's system throughout the day to reveal any weaknesses. However, each organization is unique. Some may have specific concerns regarding their security or parts of systems they want to be examined. White-hat hackers also spend a good amount of time researching their clients, figuring out the best approaches to attack them. They look for OS platforms, IP addresses, Network ports, applications, users, and anything else that may be used to leverage for exploitation.
After that, an ethical hacker will attempt to break into the client's system and gain unauthorized access. While doing so, they will document exactly how they managed a successful attack. If their research is thorough and they know their target, the attack shouldn't be that hard. Discipline and systematic diligence get ethical hacking much further than being a computer prodigy.
What Types of Companies Hire Ethical Hackers?
Ethical hackers work for nearly every type of public, private, and government organization you can think of. Basically, any business that has an IT team or department is likely to have someone who performs ethical hacking. Some of the common organizations that employ white-hat hackers are:
SaaS businesses
Financial institutions
Ecommerce marketplaces
Entertainment and media providers
Federal, state, and local governments
Cybercrime only seems to increase, and as a result, organizations are hiring ethical hackers and penetration testers to try and stay ahead of black-hat hackers. Ethical hackers are in demand, and they typically have a high earning potential in today's understaffed cybersecurity market.
Is Ethical Hacking Right for You?
If you are wondering whether ethical hacking would be a good career choice, here are some questions to ask yourself:
Are you looking to work in an ever-changing but rewarding environment?
Do you want a job that has a positive impact?
Do you have a passion for technology?
Do you enjoy problem-solving?
Do you like to challenge yourself?
Do you want to prevent cyberattacks?
If any of those apply to you, then ethical hacking may be something that you enjoy. Being an ethical hacker is often challenging, but it's also exciting and rewarding.
Learn More about Ethical Hacking with TrainACE
The cybersecurity industry is full of specialized roles that you can advance into. Ethical hacking is one such role. It allows you to protect your organization while earning a great salary and no two days are ever the same. You can enhance your ethical hacking career by becoming certified. Earning a Certified Ethical Hacking (CEH) certification will make you even more employable. At TrainACE, we help cybersecurity professionals prepare for the CEH certification exam to ensure their readiness when they take the official exam.