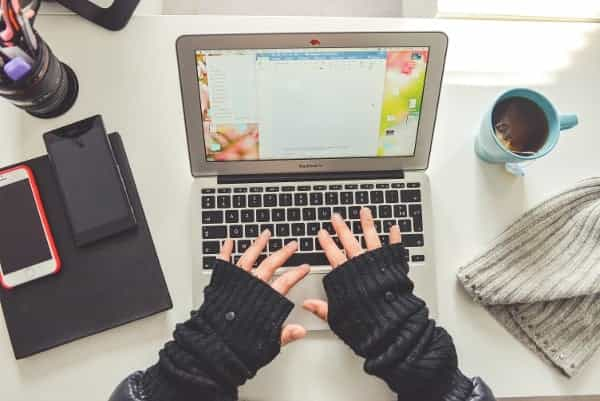 If you're looking to build an IT career and are trying to decide whether a network engineering career path is right for you, one question you're probably asking yourself is how much salary you will be able to make once you have your CCNA.
Let's outline what CCNA is and why it's important, then break down the CCNA average salary both nationally and locally for the Washington DC region.
What is Cisco CCNA Certification
First, for those less familiar with IT certifications, let's summarize what CCNA is and why it is important.
CCNA (Cisco Certified Network Associate) is a Cisco, early-career certification often promoted as an entry-level computer networking accreditation. CCNA tests your knowledge of a broad range of networking fundamentals, with a particular focus on Cisco commands, hardware, and functionality.
CCNA is a necessary certification to get if you're looking to work with computer networks, partly because most organizations worldwide use Cisco environments and because Cisco certifications are trusted worldwide as a standard requirement for many IT networking roles.
Because Cisco is widely used, there is a constant demand for IT professionals with proven knowledge and skills in designing, installing, and managing Cisco networks. Add this to the fact that there will be a shortage of skilled IT professionals for the foreseeable future, and you'll understand why people with CCNA certification can command high salaries and choose between jobs on offer.
How Much Does a CCNA Make?
Exact salaries for CCNA certified professionals vary significantly from role to role because of differing levels of experience, locations, and the specific jobs on offer. We can however use CCNA average salary data from ZipRecruiter.com to give you an idea of what to expect nationally, and locally around the Washington DC region.
US CCNA Salary
Nationally (in the US), CCNA qualified workers make an average of $84,376.
If you are new to IT and just establishing yourself, you should expect your starting salary to be lower. Nationally the lower salaries start at $40,500, which is still pretty good for an early career role.
Keep in mind that companies are looking for people who can prove they can use their CCNA skills in a working environment, so don't dismiss roles with lower salaries if you are just getting started. As you gain experience, you will increase your salary through promotion or be able to move to a new company in a new role.
Closer to home, around the Washington DC region, salaries tend to be a little higher than the national average. With so many large government agencies, military installations, and corporate headquarters around our offices here in Greenbelt, there is a considerable shortage of skilled IT people, which pushes up salaries and increases opportunities.
Here's a round-up of a handful of local cities and how much a CCNA can make:
Arlington, Virginia
CCNA Average salary: $95,862
Arlington is the only local city that makes ZipRecruiter's national top 10 salaries for CCNA qualified technicians, lying at number 8. Arlington has become an increasingly important tech hub with easy access to DC and proximity to Regan National Airport and the Pentagon. With Amazon building its HQ2 here soon, demand for skilled technicians is only going to increase.
Washington DC
CCNA Average salary: $91,035
With numerous government agencies, military organizations, and corporations headquartered in Washington DC, the need for tight security and top IT talent pushes salaries higher. Demand for CCNA qualified technicians to support these huge organizations is high.
Reston, Virginia
CCNA Average salary: $89,892
Reston has several high-profile IT companies within its city limits. Science Applications International, Leidos, Appian, Pantheon, and Evolver make Zippia's top five companies to work for list in the city.
Greenbelt, Maryland
CCNA Average salary: $88,238
Right here in Greenbelt, Maryland, NASA stands out as the significant technology organization. Still, there are significant others with a footprint in the city, such as ASRC Aerospace, Peraton, The Aerospace Organization, Trinity Technology Partners, and Global Science and Technology Inc.
Next Steps … Where to Get CCNA Training
If you're convinced that CCNA certification will help your IT career, the next step is to decide how you will prepare for the exam. There's a wide range of options for CCNA training, ranging from self-study, costing as little as $0, to instructor-led boot camps, which can cost as much as $4,000.
The training options you choose will depend on your available budget, previous experience, and how quickly you want to get your certification.
When it comes to the CCNA exam, remember that it covers all the general networking fundamentals, plus specific Cisco skills and knowledge. So, it covers a wide range of topics, some in considerable detail. This can be a lot to understand and memorize if you're starting your CCNA journey with limited experience.
Self-study would work well for anyone with a lot of experience working with Cisco networks but who hasn't yet taken the CCNA exam, or anyone with a tight budget willing to take the additional time needed to learn the material thoroughly. The key for these candidates is to make sure the material you self-study with is up to date and that you cover the whole CCNA curriculum.
If you have the budget to take an instructor-led CCNA class, you are more likely to pass the test and get your CCNA certification faster. With live, instructor-led classes, you can be sure that you will be learning the most up to date material and cover the whole curriculum. You also have the advantage of asking questions directly during class, breaking down roadblocks quickly, and building your confidence.
The TrainACE Advantage
It's worth noting that in addition to the benefits offered by other schools running instructor-led classes, TrainACE's CCNA training program includes free class retakes, and a free retake exam voucher, should you fail the exam the first time. So, while a class may cost a little more, you can be confident you will get your CCNA certification, and more quickly than with self-study alone.