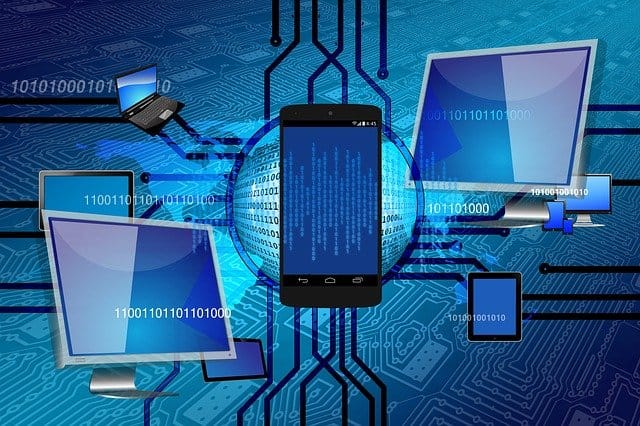 The Computing Technology Industry Association (CompTIA) introduced the Network+ certification more than two decades ago, and it has continued to be one of the most recognized and sought-after credentials in the IT industry since then. The certification tests the skills of IT professionals who have some prior experience with networking that is required to work on network design and implementation.
Earning your CompTIA Network+ certification demonstrates that you have the foundational skillset needed to manage basic network infrastructure efficiently. The certification also ensures that you know how to install, configure, operate, and troubleshoot that infrastructure. Additionally, becoming Network+ certified proves that you thoroughly understand the conceptual aspects of networking and that you are proficient in the physical support of the network systems.
The Network+ credential is globally recognized throughout the IT industry and is considered a natural next step after the CompTIA A+ certification.
CompTIA Network+ Certification Job Outlook in Maryland
As the IT industry grows and continues to advance, the need for qualified IT professionals does as well. Currently, there is a higher demand for these professionals than there are people to fill it. As a result, there hasn't been a better time in history to begin an IT career. Candidates who have earned IT certifications that validate their skills and knowledge are sought by all types and sizes of organizations worldwide. In Maryland, specifically in the metropolitan Washington, D.C. area, there are hundreds of entry-level IT jobs available that require the Network+ credential as a condition of hiring.
Among the organizations that are consistently looking for entry-level professionals to fulfill IT roles in metro D.C. are corporations like Lockheed Martin, General Dynamics, Hilton Worldwide, Capital One Financial, Danaher, and Marriott International. Network+ also meets the hiring requirements set by the U.S. Department of Defense (DoD) directives.
The CompTIA Network+ certification, as well as other IT certifications, will help you stand out against other job candidates who are not certified. In fact, most hiring managers and recruiters look first to the certifications that a candidate has before anything else on the resume. Even though the Network+ certification is an entry-level credential, there are many positions that certification-holders are qualified to pursue. Additionally, in the metro Washington, D.C. area, IT professionals typically earn higher average salaries than employees in other parts of the country.
Jobs and Salaries for Network+ Certified Professionals in Maryland
Despite being an entry-level certification, the Network+ credential, along with some work experience, will help you qualify for various different job roles that are a part of numerous career paths. Some of the most common roles, along with the average salaries that IT professionals in those positions earn in Maryland, that often require the Network+ certification are:
IT Support Specialist: $33,072
Help Desk Technician – $43,086
Help Desk Analyst – $48,329
Network Technician – $52,243
Network Support Specialist – $56,112
IT Technician – $72,597
Network Administrator – $78,160
Network Designer – $90,243
Network Analyst – $95,773
Systems Administrator – $100,317
While not exhaustive, the above list of positions and salaries makes it clear that there are numerous roles that Network+ certified candidates may qualify for. Having the Network+ credential will give you an advantage over other noncertified applicants, as many hiring managers and recruiters look to the credentials of candidates before other sections of their resumes. The list also shows that there are some great average salaries in the Maryland, Virginia, Washington, D.C. area for Network+ certified employees.
Of course, there are numerous career paths that you may take after earning your Network+ and other credentials. You may be qualified to apply for roles like systems analyst, networking equipment purchasing or sales specialist, network systems development specialist, and network forensics specialist as well. Also, when you have a certification, it may qualify you to teach that subject matter. So, if training or teaching is the career path you want to take, then earning certifications yourself is the first step.
TrainACE Can Help You Obtain Your CompTIA Network+ Certification
The CompTIA Network+ certification is an essential credential for all IT professionals to have. At TrainACE, we offer training for certifications of all levels, including Network+ and many others. If you are just starting in the IT industry, or if you have work experience and need a refresher or to obtain the certification, we have a training program that will enhance your career. A Network+ certification will help you get the job you want, in Maryland or other locations around the world, and provide you with great earning potential.