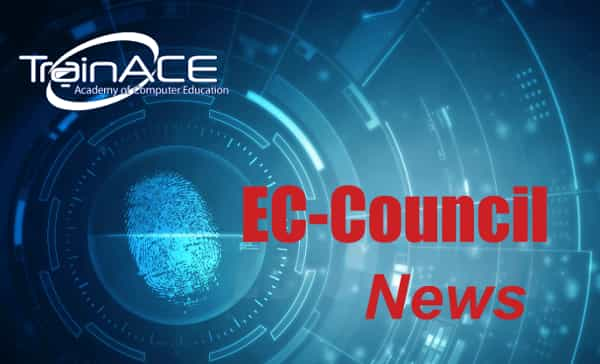 In May the EC-Council announced it had achieved a major milestone in its efforts to set standards for cybersecurity training and certification. Both the Certified Network Defender (CND) and the Computer Hacking Forensics Investigator (CHFI) certification programs received accreditation from the American National Standards Institute (ANSI).
Why is this important to your cybersecurity career?
ANSI accreditation assures you, as a student, that the CND and CHFI certification processes are conducted in a consistent, comparable, and reliable manner. In short, having committed your hard earned money, and valuable time to learning the course content you can be confident that the course materials and exams have been rigorously reviewed for the way they are administered and maintained.
Furthermore, achieving ANSI standards for these certifications makes it easier for the EC-Council to have them incorporated into the US Military Information Assurance training laid out in direct DoD 8570. So if you work in the military or a government agency, achieving the CND or the CHFI certification will stand you in good stead when they are incorporated.
As Jay Bavisi, CEO of the EC-Council said:
"Achieving ANSI for our CND program reinforces EC-Council's commitment to quality and our determination to create world-class network defenders to combat growing cyber threats against institutions."
What is Certified Network Defender (CND) Certification?
The Certified Network Defender (CND) certification shows that you have gained a detailed understanding and hands-on ability to deal with real-life situations involving cyber attacks on any network. It assures your employer that you have the technical knowledge required to design a secure network in your organization.
With a focus on operations and processes rather than technology, the Certified Network Defender program prepares you to protect, detect, and respond to threats on the network. The program teaches you network defense fundamentals, the application of network security controls, protocols, perimeter appliances, secure IDS, VPN and firewall configuration, as well as the intricacies of network traffic signatures and vulnerability scanning.
Together these skills help you foster resiliency and continuity of operations during cyber attacks and help you to design greater network security policies and successful incident response plans.
What is Computer Hacking Forensics Investigator (CHFI) Certification?
The CHFI certification gives assurances that you understand the concepts and practices of computer investigation and analysis to determine potential on-line criminal activity and develop legal evidence.
With a vendor-neutral approach, CHFI training ensures that you can conduct investigations in a wide range of network environments. The program trains you to fortify the applied knowledge of law enforcement personnel, system administrators, security officers, defense and military personnel, legal professionals, bankers, security professionals, and anyone who is concerned about the integrity of their network infrastructure.
Increasing numbers of sophisticated cyber attacks are being perpetrated across the globe. In most cases, cybercriminals have broken laws, but due to poorly handled investigations, they either go unidentified, undetected or are simply not prosecuted. As a Computer Hacking Forensics Investigator, you will have trained to ensure investigations are carried out in forensically sound way, preserving evidence in the event of a breach of the law.
Cybersecurity professionals who acquire a firm grasp on the principles of digital forensics can become invaluable members of Incident Handling and Incident response teams. The Computer Hacking Forensic Investigator course provides a strong baseline knowledge of key concepts and practices in the digital forensic domains relevant to today's organizations. CHFI provides its attendees a firm grasp on the domains of digital forensics.
CHFI training can be invaluable to you if you are in any of the following careers:
Police and law enforcement personnel

Department of Defense and Military personnel

e-Business Security professionals

Systems administrators

Network admins

Legal, Banking, Insurance professionals

Government agencies
ANSI Accreditation for CND and CHFI is good for you
As an IT professional, time and money are important. When you commit to training and certification, you want to know that the underlying content, structure, and administration of the course is sound and that the only variables to passing are your knowledge, your IT skills and your determination to pass. In attaining the ANSI accreditation for CND and CHFI, the EC-Council has proven their commitment to providing the best possible standards for the cybersecurity community.