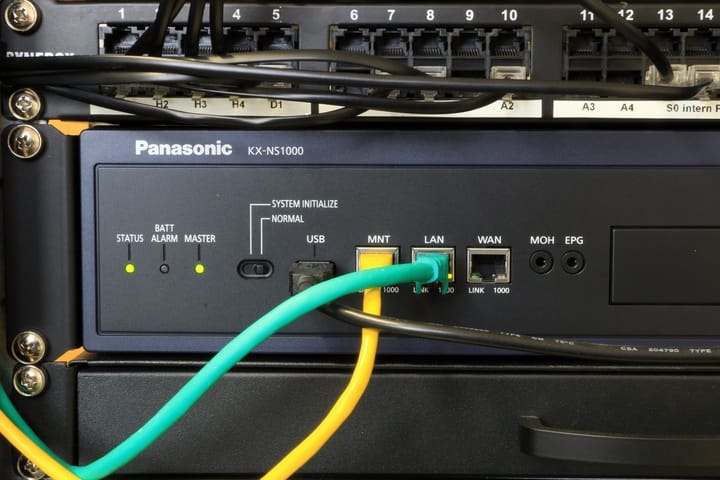 A Network+ certification from the Computing Technology Industry Association (CompTIA) proves that you have the knowledge and skills to design, configure, manage, and troubleshoot both wired and wireless networks. This certification is a globally recognized credential that is highly sought after all over the world. Not only will the Network+ certification boost your employability and job opportunities, but many of the jobs that it makes you qualified for offer lucrative salaries, especially in the Maryland, Virginia, and Washington, D.C. area. Metropolitan D.C. typically offers higher salaries for IT roles than the rest of the country, and the CompTIA Network+ certification can help you land one.
What Type of Job Will the CompTIA Network+ Certification Qualify You For?
Information technology (IT) certifications are designed to help candidates validate their skills, and they are all valuable. The CompTIA Network+ certification will increase your job opportunities, making you more appealing to hiring managers and recruiters than non-certified applicants. The Network+ credential isn't vendor specific, which means that you may be eligible to apply for positions that use nearly any type of network.
A Network+ certification is an entry-level designation, but it will help you prepare for numerous networking roles, including:
Help Desk Technician – In this entry-level position, you will typically provide users with help on the phone, in person, via email, or remotely. It requires technical knowledge on the delivery, set up, configuration, troubleshooting, and maintenance of computer systems, networks, software, and hardware.
Network Technician – Perhaps the most obvious role for employees with a Network+ certification, the Network Technician implements, maintains, troubleshoots, and repairs computer and network systems. You will likely set up Internet connections and establish various types of networks.
Network Support Specialist – The Network Support Specialist designs and installs computer networks, cabling, and connections. In this role, you will troubleshoot system failures and identify bottlenecks to improve the long-term efficiency of networks.
Network Administrator – To obtain this role, you may need additional training, however, there are companies that will consider previous work experience along with the Network+ certification when hiring. The Network Administrator is responsible for maintaining computer networks, solving any problems that may occur with them, and identifying ways to improve network performance.
Network Analyst – Network Analysts are typically responsible for optimizing IT network operations. Their duties may include setting up networks in one or across different locations, analyzing network requirements, and configuring computer software and hardware for optimized network communication.
Systems Administrator – Systems Administrators are essentially responsible for the daily operation of an organization's computer networks. Their duties include organizing, installing, and supporting computer systems such as wide area networks (WANs), local area networks (LANs), intranets, network segments, and other data communication systems.
Network Designer – Network Designers are typically responsible for designing, developing, and maintaining customized network interfaces that allow users to share data securely.
In Maryland, including the metro Washington, D.C. area, you'll find hundreds of job openings in the IT industry. Many of these positions require the CompTIA Network+ certification to qualify for employment. The area is home to numerous large corporations and government agencies that are consistently looking for IT professionals to add to their teams. Organizations like General Dynamics, Capital One Financial, Lockheed Martin, Marriott International, Danaher, Hilton Worldwide, and others are just some of the major corporations headquartered in metro D.C. Additionally, there are government agencies like the U.S. Department of Defense (DoD) that hire Network+ certified professionals because the certification meets the required directives.
What Are the Average Salaries for Network+ Jobs in Maryland?
The average salaries that are offered for IT professionals in Maryland, and the Washington, D.C. metro area, are typically higher than those in other areas of the country. Even jobs that are entry-level usually pay more in this area. Some of the average salaries for roles that require the CompTIA Network+ certification in Maryland include:
Help Desk Technician – $43,086
Network Technician – $52,243
Network Support Specialist – $56,112
Network Administrator – $78,160
Network Analyst – $95,773
Systems Administrator – $100,317
Network Designer – $90,243
The above are average salaries, which means that the actual salary you might earn in those roles could be higher or lower depending on your experience and education. With some work experience, you could earn significantly more.
TrainACE CompTIA Network+ Certification Training in Maryland
The CompTIA Network+ certification, though one of the first of many certifications you may obtain, is extremely important for your career. It's a credential that validates your skills in the fundamentals of networking technologies, which are key skills that all IT professionals need. The Network+ skillset provides you with a solid foundation on which you can build a successful IT career.
Obtaining your CompTIA Network+ certification is simple when you prepare with TrainACE. Our training and certification course for Network+ will ensure that you have the knowledge to successfully pass the certification exam and earn your credential.