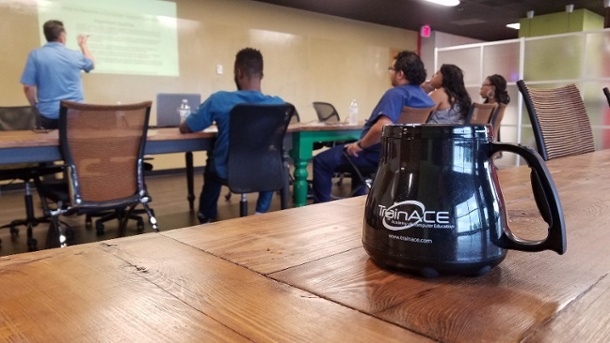 Microsoft is expanding its available software to fast track its cloud benefits. In fact, the company's plan is to offer the most cloud applications of any software company. Individuals who desire to become a Microsoft Certified Solutions Associate will find a curriculum based heavily around the cloud, as the company moves to become the authority in the cloud computing industry. As a result, individuals and businesses will gain access to Microsoft's new software programs, which include:
• Windows Server
• System Center
• Visual Studio
• Windows Azure
• SQL Server
• Windows Intune
• Dynamics Solutions
The new software will complement Microsoft's classic services such as Office 365 and Silverlight. The new Windows Server and System Center lets customers form their own IT infrastructure. Once the groundwork is in place, customers will receive continuous service and applications from Microsoft Cloud. Furthermore, companies can develop limitless datacenters with access to a high performing storage system, which is available at a lower cost.
Microsoft's Windows Azure Pack operates on top of System Center and Windows Server to give organizations and service providers the ability to produce their own infrastructure and platforms. Once consumers begin using the company's basic programs, they can build on them with the Visual Studio and .NET upgrades, which will allow them to develop modern applications that offer services and products on various devices. When companies begin to expand their software use, they may need to form new departments with development teams and IT managers. The new Visual Studio system will help companies grow their software departments.
The company is also releasing a preview of SQL Server. When consumers access the new version, they'll receive state-of-the-art advancements. In addition, the software provides improved performance without new hardware or rewritten applications. SQL Server will also connect to Windows Azure to provide cloud backup and recovery services.
Microsoft's Windows Intune program works with System Center to give a company's employees access to applications and data within a more secure network on their mobile devices. The program operates on units produced by Android, iOS and Windows. It also works with the new Windows Server program.
The company's Dynamics Solutions product permits customers to interact more personally with their contacts. The software is available on different devices. In addition, it is designed to make the selling process easier for companies. The program streamlines application toggling, and it reduces the number of popups that customers receive. Dynamics Solutions also provides mobile functions through tablets and smartphones.
What Makes Microsoft Different from Other Companies?
Google is inexpensive and qualified for most tasks, but it lacks some of the features that Microsoft provides. Furthermore, unlike Apple, Microsoft rents its Cloud service to consumers. Microsoft's executive vice president, Satya Nadella, believes that the move to cloud is vital for the company.
"The enterprise move to the cloud is indeed going to be huge. To be the leader in this next era of enterprise cloud you must have best-in-class first-party SaaS application on your cloud, operate a public cloud at a massive, global scale that supports a broad range of third parties and deliver true hybrid cloud capabilities that provide multi-cloud mobility." Natdella said.
As customers assess the vendor landscape, they will likely find that only Microsoft is truly delivering in each of these service areas.
Microsoft's Cloud Service for Government Organizations
To tap into an enormous revenue source, Microsoft has built software that meets the stringent security requirements of the United States government. The software is a dedicated multi-tenant cloud platform called Windows Azure U.S. Government Cloud. It is exclusive software for the government. In addition, it will provide service to local, state and federal agencies. Microsoft will host the service's data centers in the United States, and it will be operated and managed by U.S. citizens to prevent security issues.
The software will provide government agencies with the ability to plan and implement a variety of software platforms including onsite, private and public products. Hybrid cloud environments will also be available to government organizations according to their security needs. The program features basic common infrastructure, storage services and feature-rich service platforms.
Microsoft Continues its Dominance
Microsoft continues to be a force in the software market with its frequent product updates and technological advancements. By supporting government functions, the company is increasing its customer base enormously.