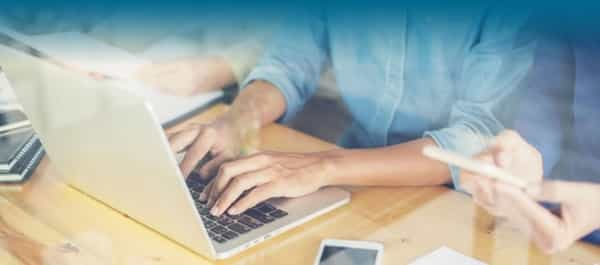 The Cisco Certified Network Associate (CCNA) certification is an important credential for IT professionals to have because it's the first step to pursuing other, more advanced Cisco certifications. It will provide you with the foundational understanding of core technology concepts, and it looks great on a resume. But those are not the only reasons you should consider getting a CCNA certification – there are many others. Here are five of the best.
Benefits of Getting a CCNA Certification
There aren't many other industries that are experiencing the growth that the IT industry is. It's grown at an extraordinary rate and continues to be so. If you are looking for a new career, or you're already in the IT field and want to expand your knowledge, the CCNA certification is a great place to start. You'll find an exciting and rewarding career that offers a lucrative salary.
Additionally, CCNA training and certification will help you do the following:
1. Learn Skills You Need for IT Positions
The work that you will do in training for CCNA certification will help you prepare for the exam, but it will also help learn the foundational skills that you need for other types of IT positions where Cisco systems are used. It's the first step toward other roles where Cisco proprietary hardware and software are used, or toward other certifications. Employees who are trained on Cisco equipment are in greater demand.
2. Learn Networking Skills
Becoming CCNA certified doesn't only involve training on Cisco. It also involves learning and understanding computer networking in general. In training you will learn concepts that allow you to understand the bigger picture of networking. In turn, that knowledge can add to your understanding of the IT industry as a whole.
3. Increase your Salary Potential
As the demand for IT professionals continues to grow, so do the salaries. The more certifications you earn, the higher your earning potential goes. Currently, according to payscale.com, certified CCNA professionals earn between $60,000 and $95,000 per year, depending on the specific experience they have, the organization, and the location.
Once hired, certifications like the CCNA help employees qualify for promotions and new job opportunities. This often leads to earning even higher salaries. The CCNA certification demonstrates that you have a high level of knowledge and skill and practical experience with computer networking concepts.
4. Set Yourself Apart from Other Job Candidates
If you want to work for a great organization, you'll find that CCNA training and certification will make you the best person for the job. It's common for two candidates who have the same level of work experience to apply for the same position. However, those two candidates may be evaluated differently when one has a CCNA certification and the other doesn't. The one who has the certification is much more likely to be hired. Employers want candidates who have education that is supported by IT certifications, and the CCNA certification provides you with just that.
5. Qualify for Positions that Require Certifications
More and more businesses are requiring that candidates for jobs have certain certifications. Obtaining your CCNA certification will be a huge benefit to getting hired for entry-level computer networking positions – especially those positions that require certifications.
Get Your CCNA Certification and Enjoy the Benefits
As you can see above there are some really beneficial reasons to pursue a CCNA certification. But what's the best way to do it? Consider TrainACE's 5-day CCNA boot camp. Our boot camp will provide you with the hands-on training you need to prepare to successfully pass the certification exam. In just five days, you'll be ready to sit the exam and pass, getting your IT career rolling.