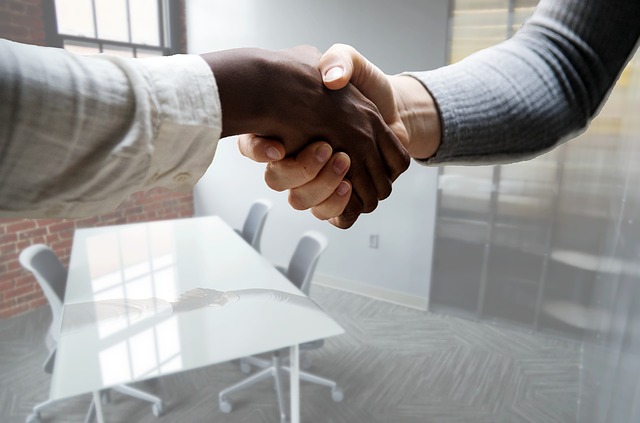 According to Cyber Seek, there are currently 60,178 cybersecurity job openings across the District of Columbia, Maryland, and Virginia (DMV). To put that in perspective the three largest US states combined (Alaska, California, and Texas) have only 1,788 more cybersecurity job openings, so the DMV is where it's at … if you want a career in the cybersecurity industry.
The top five cybersecurity job roles in the DMV are cybersecurity engineer, cybersecurity analyst, network engineer/architect, cybersecurity manager/administrator, and systems engineer. Below we list these in-demand IT roles with a description of what each position is, certifications often associated with each post, and then the best part: salary. Note that our certification recommendations are based on general requirements for a position. When applying for specific jobs, always pay attention to the job description, because requirements vary from company to company.
1. Cybersecurity Engineer
A cybersecurity engineer examines computer networks, makes sure that they are running efficiently and plans to pre-empt future security issues. These are the people at the forefront when a data breach occurs. These engineers design computer systems equipped to deal with disruptions like natural disasters and malicious cyber-attacks. These are some specific certifications you should consider if a cybersecurity engineer position sounds enticing to you:
• Certified Ethical Hacker (CEH)
• Cisco Certified Network Professional Security (CCNP)
• Certified Information Systems Security Professional (CISSP)
A Cybersecurity Engineer makes between $49,000 and $186,500 with a median salary of $118,710.
2. Cybersecurity Analyst
A cybersecurity analyst is another person who helps counter the activity of cybercriminals. Their job is to protect websites and networks from cyber threats like malware, denial-of-service attacks, hacks, and viruses. They also act as a consultant, providing services, interpreting and establishing security technologies, and crafting the information security foundation and architecture that protects sensitive data from threats. The following certifications are often associated with a cybersecurity analyst. While the role of a Cybersecurity Analyst typically differs from that of the Cybersecurity Engineer, the basic certification requirements are often the same. This gives you the flexibility to change roles as your career progresses, should you wish to do so:
• Certified Ethical Hacker (CEH)
• EC-Council Certified Security Analyst (ECSA)
• Certified Information Systems Security Professional (CISSP)
A Cybersecurity Analyst's average salary is between $40,000 and $150,000, with a median salary of $101,218.
3. Network Engineer / Architect
Also referred to as a Network Architect, the Network Engineer is a tech specialist responsible for managing network firewalls, monitoring the network router operations, ensuring all network security software is updated regularly, developing and implementing company email policies and maintaining the company phone system. Network engineer/architect job descriptions vary job to job and are dependent on company size and computer infrastructure. Here are three certifications worth checking out if you would like to pursue the network engineer/architect path. Notice that they are all CISCO certifications:
• Cisco Certified Entry Network Technician (CCENT)
• Cisco Certified Network Associate Routing and Switching (CCNA R&S)
• Cisco Certified Network Professional (CCNP)
The Network Architect salary ranges from $73,000 to $183,000 with a median salary of $135,444, depending upon skills, experience, and location.
4. Cyber Security Manager / Administrator
A cybersecurity manager serves as the go-to guy or girl on cybersecurity protection, detection, response, and recovery. Within a company, these individuals are the point of contact for all things dealing with cybersecurity systems. Especially with this role, it depends on the size of the company when it comes to the day-to-day duties of a cybersecurity manager/administrator. Since it's an entry-level position, it's often the first career step for undergraduate students after graduation. Here are five certifications that often come up in the job requirements for a cybersecurity manager/administrator role. Note: You may not need all five of these certifications for a given job.
• Security+: CompTIA's most popular base-level security certification
• Cisco Certified Network Associate – Routing and Switching (CCNA)
• EC-Council Certified Security Analyst (ECSA)
• Certified Information Systems Security Professional (CISSP)
• Certified Information Security Manager (CISM)
A Cybersecurity Manager / Administrator's average salary is between $91,000 and $201,000, with a median annual salary of $139,232.
5. Systems Engineer
A systems engineer is probably the most crucial component to the development, maintenance, and security of a company's technology infrastructure. Without these individuals, a company would have little protection from cyber-criminals and would quickly succumb to cyber-attacks. So, companies are always hiring for this position. A systems engineer's duties include installing, testing, configuring, and optimizing computer hardware and software systems. They are in charge of the installation of new hardware and software, monitoring systems to ensure structural integrity, installing and configuring operating systems and other software. Systems Engineers also routinely troubleshoot installed software for glitch detection and other issues. Again, it varies company to company, but better to be over-prepared than under-prepared. Systems engineers wear many different hats, and that's why they are in-demand. The most common certification that systems engineers acquire is the INCOSE Certified Systems Engineering Professional (CSEP) certification.
A Systems Engineer's average salary is between $37,500 (less than 1% of jobs, so this is an outlier) and $142,000, with a median salary of $90,849.
Do any of these jobs interest you? TrainACE can help you get there. Signup for a class, today!