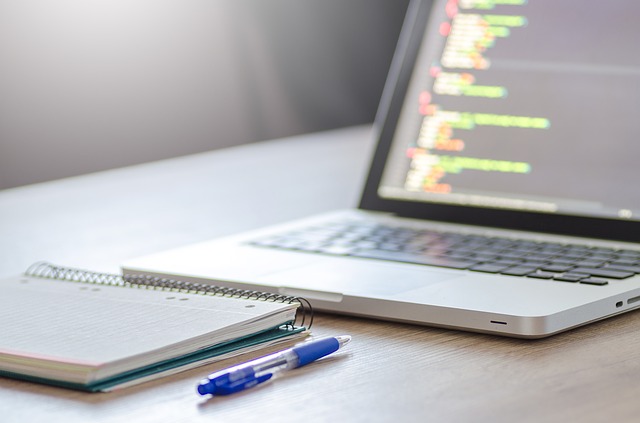 Updated June, 2021 - Information security professionals are in high demand — job opportunities and salaries are on the rise as organizations seek top talent to help defend cloud-based networks, improve application security, and develop innovative threat-reduction strategies.
The caveat is that field experience isn't enough; companies want candidates whose qualifications include on-the-job training and industry-leading certifications. One of the most in-demand is the CEH certification.
Here's a breakdown of the cost of CEH certification and how to get started.
What Is CEH Certification?
The certified ethical hacker (CEH) certification is a vendor-neutral IT qualification offered by the EC Council. It focuses on leveraging "black hat" hacker techniques and methodologies to help "white hat" IT professionals defend corporate networks and counter emerging attacks.
In addition to learning advanced penetration testing techniques, students taking the CEH course get to go hands-on with popular hacking tools and real-world scenarios. Participants also gain a broader knowledge of IT risk factors across internal networks, cloud-based systems, and emerging IoT networks.
To pass the CEH exam, candidates have four hours to answer 125 multiple-choice questions covering everything from network scanning to malware threats, denial of service, session hijacking, and SQL injection. Candidates must get a score of 70% or better to pass. To maintain their certification, InfoSec pros must earn 120 training credits within three years and at least 20 credits per year.
The Cost of CEH Certification
Depending on how you choose to prepare for the exam, the cost of CEH certification varies considerably.
There are many training and certification options that will cost anything from $0 to as much as $4,000. Be aware that your choice of a training program will affect the overall cost of certification in different ways. In the long run, opting for the cheapest possible training may actually cost you as much or more than opting for a high-quality training program in the first place.
Exam application
Before taking the CEH exam, you must prove that you have at least two years of InfoSec experience. If you choose to train with an EC-Council accredited training school such as TrainACE, your application is automatically approved as part of your training costs. If you choose to self-study or use a non-accredited training program, you will have to complete an application, which will cost you $100.
The Cost of the CEH exam
If you opted for a class that includes an exam voucher, a discounted exam price is factored into the price of your training. Some schools even include a free retake voucher in case you fail the first attempt.
If you self-study or chose a training program that does not include the cost of the exam, you have two options to get your CEH exam:
You can take the CEH exam through PearsonVUE at the cost of $1,119 per exam voucher, or
You can have an EC-Council-approved proctor and take the exam for $1,050 (that's $950 for the exam voucher and a $100 fee for providing your own proctor).
CEH Training Costs
The cost of preparing for the CEH exam is the most variable part of getting your CEH certification. Your choice of a training program will depend on your budget, time available for study, and your learning style.
Training costs can range from $0 using free online resources, to $850 for the official CEH courseware, to as much as $4000 for an instructor-led class that includes in-person training, courseware, and exam vouchers.
If your budget is tight and you can take your time, then a self-guided training program maybe your best option. There are numerous free or cheap options for studying online, from YouTube videos to CEH study guides. As well as being cheaper than other options, self-study gives you the flexibility to learn at your own pace.
The downside to self-study is that you are responsible for ensuring you cover everything in the curriculum and have the most up-to-date study materials. You must also be self-disciplined enough to keep yourself on track and not allow your studies to drift. Otherwise, your certification could take many months to years to pass.
If you have the budget and are looking for something more structured, an instructor-led class will ensure you have all you need to pass the CEH exam in a shorter amount of time. You can interact with the instructor when you have questions, and you can be sure you are learning the latest knowledge and skills that may come up in the exam. Plus, if you enroll with an EC-Council accredited partner like TrainACE, you do not have to pay the exam application fee.
Exam Retake Costs
As you consider the cost of CEH certification and select your study method, you should factor in the cost of retaking the exam. EC-Council charges $499 for a retest voucher. Fail the test a couple of times, and your overall cost of getting your CEH is going to add up.
Breaking Down the Cost of CEH Certification
The cheapest you can get your CEH certification is self-study, paying the exam application fee, and taking the test with an approved EC-Council proctor.
This will cost you $1,050.
Of course, this assumes that you can find all the latest material required by EC-Council for free, that EC-Council approves your exam application, and that you pass the first time.
If any of these factors change, your overall cost will rise rapidly. For example, suppose you fail the exam and decide you need the official CEH courseware to ensure you have the exact study material you need. In that case, you will add $1,349 to your original cost ($850 courseware + $499 retake voucher).
Now you have paid $2,644.
On the other hand, if you enroll in a CEH Bootcamp like TrainACE's, your exam application and test voucher is included in the price. You also get high-quality, in-person training with the latest courseware, so you are far less likely to fail the exam. But should you fail, you get a free class retake, and a free exam retake voucher, all for $2,995 – just $351 more than the previous option.
In addition, studies have shown that you are much more likely to get your CEH certification faster with a structured, instructor-led class than through self-study.
The TrainACE CEH training package costs $2,995, with all the bells and whistles.
None of this is to say that self-study programs are bad. Indeed, many people find they work better for their budget and personal learning style, and many people get their CEH through self-study. However, to get your CEH most cost-effectively for you, it is essential to consider all aspects of the process, from the currency and scope of the coursework to the quality of the teaching to what support you get if you fail the first exam.
Long-Term Benefits of CEH Training
While CEH certification and course costs are high, their long-term benefits far outweigh initial expenses.
Recent data shows that the average salary for CEH-certified staff is more than $70,000 per year, with many IT pros receiving yearly bonuses and eventually making over $120,000 each year. In addition, the CEH course opens new InfoSec career avenues in fields such as information analytics, strategic consulting, and security architecture.
Bottom line, earning the CEH designation requires both significant upfront spend and hard work from IT pros. However, the benefits to both current job performance and long-term career outlook make this one of the top certifications worth earning for InfoSec experts.
Contact Us Today to Get Started
To learn more about CEH training and certification and its opportunities, contact TrainACE today for more information!