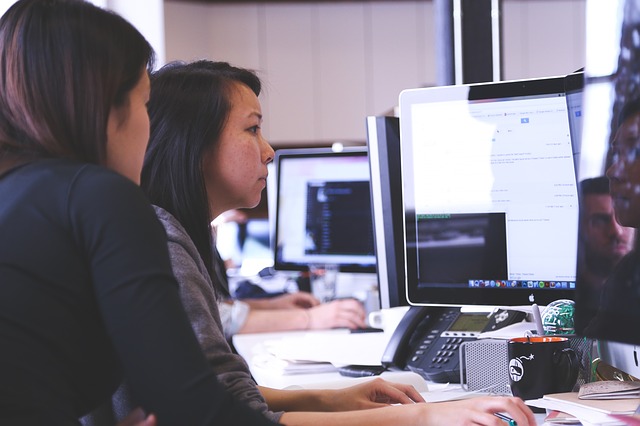 Update Nov, 2023. With a huge skills gap in the IT sector, organizations in Washington DC and Maryland are looking for Cisco network specialists to build and maintain their IT infrastructure. IT professionals with hands-on experience and certifications in network technologies are commanding high salaries in rewarding roles.
One of the most sought-after networking qualifications is the CCNA certification, which covers networking fundamentals with a focus on Cisco network architecture and functionality. Given the sheer number of businesses around Maryland that rely on Cisco networks and services, earning this qualification offers substantive benefits for any IT professional looking to work in network planning, implementation, and management.
Preparing for the CCNA exam has associated time and financial costs, so let's break down what CCNA is, the CCNA training cost, and how it can help boost long-term career success.
What Is CCNA?
The Cisco Certified Network Associate (CCNA) qualification certifies that the holder has a sound understanding of computer networking fundamentals, with a focus on Cisco equipment and software. CCNA is one of Cisco's most popular offerings and is divided into six topic areas:
Network Fundamentals
Network Access
IP Connectivity
IP Services
Security Fundamentals
Automation and Programmability
While often promoted as entry-level, Cisco recommends that candidates for the CCNA exam have at least one to two years of computer networking experience (or equivalent training) before attempting the exam.
Most CCNA exam candidates with the recommended experience and/or CompTIA A+ and Network+ under their belts found the exam straightforward. The biggest challenge being the need to assimilate a large volume of knowledge and skills to answer the broad range of questions in the exam.
CCNA Exam Cost
The CCNA exam costs $300 and can be taken through Pearson VUE.
However, you need to add the cost of preparing for the exam, which can vary considerably, depending on your experience, learning style, the timeline for attaining certification and time available for study.
CCNA Training Cost
Preparing for the CCNA exam can cost as little as $0 to as much as $4,500 depending on your choice of program. This large range of costs reflects the wide variety of choices you have when it comes to training.
As you plan your training regime, be aware that, for the most part, you get what you pay for, and many low-cost options may not include everything you need to be successful.
If you start with a low-cost online program, you will likely need to add study materials, lab time, practice tests, exam retakes (should you fail the first time). This will add to your overall CCNA training cost. You could even end up paying more for your CCNA than you would have by purchasing a more expensive but all-inclusive program in the first place.
Self-study with CCNA books or online, on-demand CCNA programs
(Approximate cost $0 - $500)
If you are on a tight budget or already have a lot of experience with Cisco equipment, you can limit your CCNA training cost by utilizing self-study materials. Search the web for free or low-cost training sites and videos, but make sure you follow the latest CCNA curriculum.
If you have been working with Cisco equipment for a while and are confident in the breadth of your knowledge, then 'topping up' your skills with low-cost resources online or in book form should be enough to pass the CCNA exam.
Many low-cost programs are outdated and lack effective support. This can be an issue if you are relatively new to networking technology and do not understand some of the concepts needed to pass the exam. You will also find that the lack of support and lack of structured training will mean that it takes you longer to assimilate and understand the material, so this is not a great option if you need to get your CCNA certification relatively quickly.
Instructor-led CCNA classes, on-line or in-person
(Approximate cost $3,000 - $4,500)
Instructor-led classes cost more, but they provide a much better learning experience and typically result in better outcomes more quickly. With Instructor-led classes, you get all the latest courseware you need to pass the exam, hours of interactive training from a Cisco expert, and structured lessons.
In addition, the top-tier instructor-led classes give you hands-on training using real Cisco equipment rather than software simulations or PowerPoint presentations, which many students say helps a great deal in the exam. They also offer free lab time as part of the training so you can practice your skills.
Which CCNA training method should you use?
Your training method is very much a personal choice, based on your current experience, learning style, available time, and budget. Typically, instructor-led classes provide better outcomes more quickly for most people. Still, if you are self-disciplined and make sure you are covering the latest CCNA curriculum, you can pass the CCNA exam through self-study relatively cheaply.
CCNA Training Cost with TrainACE
As of 2022, our regular CCNA training cost is $3,195. This includes 40 hours of instructor-led training (using real Cisco routers and switches), courseware, and an exam voucher. We also allow students to practice what they have learned in our Cisco lab in their own time when the lab is available.
Plus, Free Retakes
In addition, should you fail the exam on your first attempt, we will let you retake the class and give you a second exam voucher for free.
The ROI of CCNA
While it's easy to see training courses as unnecessary costs, they're better viewed as long-term investments. With IT salaries rising due to a shortage of skilled IT professionals, it should not take long to more than recover the cost of training.
CCNA-certified staff also command strong salaries: certified network engineers earn more than $70,000 on average; IT managers make over $82,000, and higher-level positions such as IT directors earn close to $100,000, easily covering the cost of CCNA training.
If you're considering an IT certification to boost your computer networking or infosec career, CCNA training offers an ideal combination of upfront benefits and long-term value.
Ready to Get Started?
To learn more about CCNA certification and training and the possibilities it provides, contact TrainACE today for more information!