After the walls came down on 9/11, the walls went up on computer security. Cybercrime, computer-based terrorism, and nuisance computer hacking have become major problems in a world increasingly dependent on information technology. Computer forensic specialists have trained to uncover evidence of computer tampering not only to point out violations but also to get legal evidence for use in prosecuting criminals.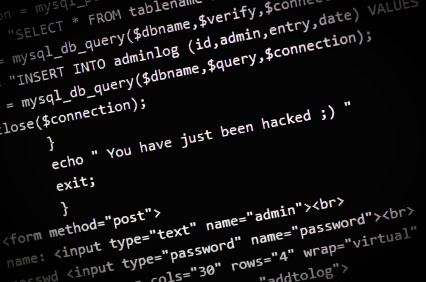 The EC-Council Provides Certifications
The International Council of Electronic Commerce Consultants, commonly known as the EC-Council, organized after the 9/11 attacks to create standardized certifications to meet the need for competent computer-security experts. The vibrant and growing field has welcomed over 80,000 trained professionals, including 30,000 trained in advanced security matters, since the EC-Council began operations.
Certified Ethical Hacker (CEH)
The Certified Ethical Hacker certification serves as the flagship certification of the EC-Council. People with CEH certification qualify for jobs as auditors, site administrators, and security staff in many fields. The designation qualifies people for some of the highest-paying entry-level jobs, and Certified Ethical Hackers earn an average starting annual salary of $95,200.
Computer Hacking Forensic Investigator (CHFI)
The Computer Hacking Forensic Investigators certification offers official recognition for people who have passed a rigorous training program learning to trace minuscule clues left in information systems after hacking intrusions. This certification enables graduates to uncover signs of fraud, compile legal evidence of cyber crimes, and trace the source of viruses or defamatory email campaigns.

CHFI certifications prepare people for careers in law enforcement, IT security, defense and military industries, e-business, and work as system administrators.
The U.S. Department of Defense, National Security Agency, and National Security Systems have endorsed the value of EC-Council certifications.
Security jobs have tremendous job security, and the Bureau of Labor Statistics has identified the field as one of the fastest growing for job opportunities.
Legal Careers Devising Criminal Plots
Experts in computer forensics enjoy thinking creatively and put their talents to use devising hypothetical ways to commit crime. The best way to uncover criminal plots involves learning to think like a criminal. Ethical hacking, penetration testing, and network security benefit need proactive approaches to control crime. Computer forensics specialists move into critical positions in the public and private sectors.
Computer forensic investigators investigate hacking attempts but also find out whether these violations have even occurred because hackers try to hide their intrusions. Technology advances more rapidly in cyberspace than any other area, and groundbreaking advances help investigators retrieve more data from electronic footprints for investigations, digital forensics, or even standard data-recovery efforts.
Digital forensics involves finding whether hackers have compromised systems and getting the evidence necessary for legal prosecutions. Computer hackers sometimes commit costly cyber crimes as forms of amusement or malicious mischief. Investigators can find all types of intrusions including theft attempts, destruction of information, and changing information to commit fraud.
Evidence could prove vital in the following types of cases:
-Computer break-ins.
-Web page hacking.
-Possession of restricted pornography.
-Email fraud.
-Data theft.
-Industrial espionage.
CHFI Exam and Jobs Opportunities
The Computer Hacking Forensic Investigators certification occurs after passing a comprehensive four-hour examination called the ECO 312-49, and students must score 70 percent or better to pass. The test has 150 questions that test their knowledge of advanced hardware and software processes. Once certified, forensic investigators have remarkable flexibility in finding lucrative jobs in the following areas:
-Defense Department and military agencies
-Federal, state, and local law enforcement
-Legal and judicial departments
-Systems administrators for IT companies
-Banking, insurance and financial industries
-Medical industry
-Science, research and engineering
Computer forensics specialists earn high starting salaries that could go as high as $85,000–$120,000. Graduates earn handsome incomes to plan crimes and hack their way into computers.
How much is a Computer Forensics Salary?
A Computer Forensics Salary can vary considerably due to experience, educational background, employer, and geographic job location. According the Bureau of Labor Statistics, which keeps the most extensive national database, people working for law enforcement in digital forensics earn an average of $58,260, which tends toward the low-end of the scale. State agencies generally pay the lowest salaries, and the federal government pays salaries at the high-end of the scale, with the highest-paying jobs earning more than $105,000.
Investigators with degrees and experience earn the highest salaries. Private firms usually pay better than public agencies, and major metropolitan cities pay the highest salaries. Consultants often start their own businesses and offer investigative services as free agents. These professionals earn between $375 and $600 an hour, good pay by any standard.
-Investigators with associate's degrees and less than four years of experience average $59,503, but experienced investigators with 10 or more years of experience earn $90,389.
-Bachelor of Science degree-holders with five to nine years of experience earn $51,719-$113,346.
-Master's degree-holders with investigative experience earn $96,531.
Computer Forensics Salary by State
Computer forensics investigators earn the most in Washington, D.C., followed by Illinois, California and Virginia. Virginia has many Pentagon employees, and national security demands the best and brightest analysts to combat computer-based terrorist threats and foreign-government espionage. Silicon Valley employs many investigators involved with software and hardware research, industrial espionage, and technology testing.
The salary breakdown by U.S. cities includes the following examples compiled from information furnished by the Bureau of Labor Statistics, www.indeed.com, and PayScale.
Washington, D.C.— $109,000
New York, New York — $89,000–$105,000
Los Angeles, California — $93,00
San José, California — $123,000
Palo Alto, California — $123,000
Miami, Florida — $83,000
Chicago, Illinois — $105,000
Springfield, Illinois — $98,000
New Orleans, Louisiana — $77,000
Portland, Maine — $70,000
Arlington, Virginia — $109,000
Tysons, Virginia — $110,000
Baltimore, Maryland — $92,000
International Forensics Analysts Salaries
Computer language and troubleshooting translates easily to foreign career postings, and qualified CHFI-certified investigators can find work for international corporations in many exciting foreign locales. Employers have different requirements, and some foreign countries might need applicants familiar with their rules of evidence and chain-of-custody procedures.
London digital forensics investigators earn £50,000 or $78,435 U.S. dollars.
In London, the average salary for 90 percent of these jobs tops £28,500 or $44,708 U.S. dollars.
About 10 percent of these jobs pay more than £75,500 or $117,653 U.S. dollars.
Other European cities pay similar, if slightly smaller salaries.
The salary for computer forensics investigators in the rest of the U.K. averages £37,500 or $58,826 U.S. dollars.
Cyber crime costs billions of dollars worldwide, and CHFI certification trains investigators in techniques needed to catch criminals. The salaries rank among the highest for entry-level positions, and all states offer training and degree programs to help students prepare for the certification exam.
Computer Forensics Training Information in the DC Metro area in Maryland and Virginia.
Check Out Our Video on The Average Salary of Computer Forensics Professionals