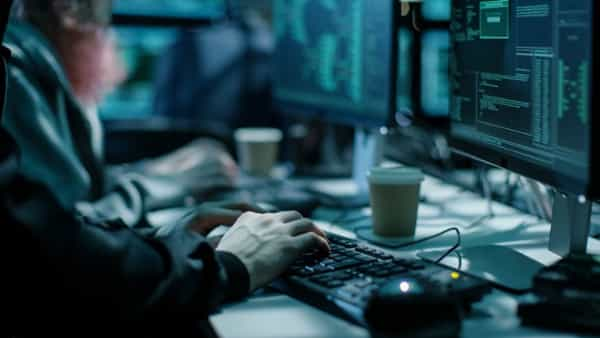 (**Updated in April, 2021)
Year after year, we are becoming more dependent on the internet for much of what we do, from grocery shopping to healthcare advice. The COVID pandemic has only sped this up. At the same time, the volume and sophistication of cyber-attacks have also increased, with cyber criminals taking advantage of increased vulnerabilities, due to most of us working from home on less than ideally secured networks. So, as an IT professional, what can you do to positively affect an increasingly insecure world while improving your overall financial status?
What Do Certified Ethical Hackers Do?
One positive way to further your IT career, develop your skills, and increase your salary, is to train and certify as a Certified Ethical Hacker (CEH).
If you don't know what an ethical hacker does, an ethical hacker helps organizations identify vulnerabilities in their computer networks and infrastructure so they can be resolved. Ethical hackers, sometimes called white hat hackers, are responsible for finding weaknesses that criminal hackers may exploit. One of the most exciting aspects of becoming a CEH is that you learn the same methods and techniques used by cyber criminals to penetrate networks and computer systems illegally. CEHs need to have this knowledge to better protect their organizations from becoming victims of this type of cyber-crime.
What is the Earning Potential for Certified Ethical Hackers?
Your potential salary as an ethical hacker can vary greatly depending on your experience, the organization you work for, your location, and the exact job description. According to payscale.com, the average annual salary in 2021 for certified ethical hackers is $82,966, with a range of $46,000 to over $143,000.
One area of compensation that you'll also find in many CEH roles is the opportunity to earn bonus payouts. As a CEH, bonus payouts can reach nearly the same as an annual salary, ranging from $2,000-$113,000.
The amount that you will earn in a CEH position is, of course, dependent upon your experience. It's reasonable to expect to earn around $82,900 in an entry-level position with 1-4 years experience in the IT industry. With five to nine years of experience, that goes up to $89,000. CEH positions filled by an experienced professional who is nearing mid-career can expect to earn a six-figure salary.
Certified ethical hackers often work in other types of information security jobs as well. Here are some of the salary ranges for different job titles that a CEH may have:
Security Analyst: $49,000 - $100,000
Penetration Tester: $58,000 - $139,000
Information Security Analyst: $52,000 - $111,000
Security Engineer: $63,000 - $136,000
Certified ethical hackers may work for an organization as a regular salaried employee or work as an independent consultant. CEHs who are self-employed may earn far more than those who an organization employs.
There is a lot of room for advancement for CEHs in the IT industry, which means there are many opportunities to earn higher salaries.
The average salary of a Certified Ethical Hacker around Washington DC in 2021
If you're looking for ethical hacking roles in the DMV, salaries can be a little higher than in the US as a whole. According to payscale.com
In Washington DC, you can expect to earn an average salary of $112,054, with a typical wage ranging between $99,959 and $127,826
In Fairfax, Virginia, the average salary for an ethical hacker is $111,919, with typical roles running between $99,839 and $127,672
In Baltimore, Maryland, that drops to an average of $103,478, with a range between $92,309 and $118,043
Next Steps - How to Qualify as a Certified Ethical Hacker
To become a Certified Ethical Hacker, you have to prove that you have at least two years of experience in the IT field and pass the EC-Councils CEH exam.
If you are an IT beginner with little or no IT experience, you will need to learn fundamentals and work in the field. Getting your CompTIA A+ and Network+ certification or taking Cisco CCNA is a great way to get started.
You will also need to find work in the IT field to fulfill the experience requirement. Many people do this by starting in Help Desk or IT Support roles, working with computer networks, and supporting an organization's IT infrastructure. Don't start thinking that these types of positions are not helping get you into ethical hacking. A large part of hacking is exploiting vulnerabilities based on behavior around computers. What better way to learn that than dealing with people's computer issues daily for a while?
If you have the required experience and are ready to move forward, you need to find a reputable training resource. There is a myriad of training options ranging from free courses to live, instructor-led ones. Your choice will depend on your particular learning style and your budget.
You do tend to get what you pay for, so with a cheap or free online course, you are likely to get very little support, and the materials provided are often out of date or insufficient. Having said that, there are some great resources out there, and if you are on a tight budget and have a lot of self-discipline, these can work well for you.
At the other end of the learning spectrum is instructor-led classes. These cost more but provide all the support and the latest materials to ensure you are more likely to pass the exam. You are also more likely to find that an instructor-led class will keep you on track and get you qualified a lot faster.
Getting Your CEH Certification with TrainACE
TrainACE offers both self-guided and instructor-led training for CEH. We are particularly proud of our instructor-led CEH classes, which have been uniquely styled with plenty of hands-on learning. Our CEH classes are backed by our Pass Guarantee, which says that if you have 100% attendance in the class and fail the first exam, we will allow you to re-enroll in another CEH class within 90 days and give you a second exam voucher, both for free.
If you interested in checking out our CEH class offering and prices, go here:
Certified Ethical Hacker Training and Certification course
Questions? call us at (301) 220 2802 or click and complete the form: