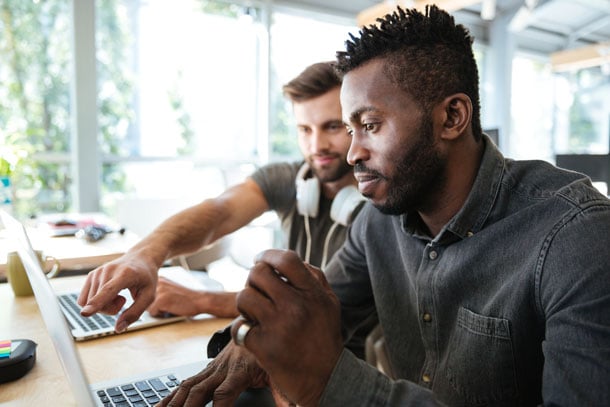 Project management professionals (PMPs) are in-demand, with PMP-certified staff earning more than $110,000 annually. But what exactly is PMP certification? How do you get started? What are your career options? And what type of jobs are available in your area?
Here's what you need to know.
What is PMP Certification?
To complete projects on-time and on-budget, companies need highly trained and experienced staff. These expert project managers have the skills and knowledge necessary to understand all parts of a large project, including:
Risk Analysis — What risks exist and what impact could they have? Can these risks be mitigated?
Monitoring — Are jobs being completed on time? Do teams have the tools and talent they need to finish their tasks?
Project Contracts — What type of suppliers, manufacturers, and vendors does the project need? Which offer the best balance of cost and quality?
Work Schedules — Which tasks have the highest priority? When do they need to be completed? How many workers will these tasks require?
Budget Creation — What are the estimated costs of project completion? Where could the project go over-budget? If that happens, how will projects get back on track?
Project managers are trusted by organizations to assess project goals, review available resources, and create project outlines that are both accurate and achievable. PMP training evaluates your ability to handle project development from start-to-finish.
How Do I Get Started With PMP Training?
To take the PMP exam and earn project management certification, you must have either:
A bachelor's degree along with 4500 hours and three years of project management experience within the last six years, or
7500 hours and five years of project management experience within the last eight years.
In addition, you must have 35 "learning credit hours," typically earned through recognized PMP certification training courses.
The PMP certification exam itself is offered through the Project Management Institute (PMI), which was established in 1969 and in 1999 became the first organization to obtain ISO 9001 recognition for its certification program. What does this mean for you? That PMP is a long-standing, highly-respected certification that is now considered a requirement for many high-level management and executive positions.
What If I'm Not Ready for PMP Training?
If you don't meet the educational or experience requirements for PMP, consider Certified Associate in Project Management (CAPM) training. This entry-level certification can be obtained by either:
Completing 1500 hours of project management work, or
Completing 23 hours of project management courses and passing the CAPM exam.
This course is ideal for project associates, IT or project coordinators, and IT service managers.
What Are My Career Options With PMP Certification?
Some specific career options with PMP certification include:
Project Manager — From large-scale construction projects to corporate restructuring efforts, project managers are responsible for setting and meeting critical milestones.
Business Continuity and Disaster Recovery Admin — What happens if natural disasters or technology failures impact business operations or make it impossible for staff to access corporate data? Business continuity and disaster recovery administrators must develop, implement, and test solutions that help get companies back to business as usual ASAP.
Senior IT Project Director — IT is now essential to boost business impact. The result? Many companies are embracing digital transformation projects to ensure they stay competitive. Senior IT project directors need to choose high-value projects, deploy key resources, and keep these efforts on track.
Platform and Delivery Management Director — New platforms and delivery systems can help companies maximize the impact and stay ahead of the competition. Platform and delivery management directors must ensure these projects stay on-budget while delivering expected outcomes.
Beyond specific job opportunities, PMP certification also helps set you apart from the competition and highlights your commitment to a job well done. And since PMP certification is both transferrable across organizations and recognized worldwide, PMP holders have higher earning potential than non-certified staff.
What Type of Project Management Jobs are Available in My Area?
Where you live impacts the type of jobs available for PMP certification holders. In the Maryland, Virginia, and DC areas, for example, PMPs are often tapped to deliver essential government and public sector projects across both IT and operations.
Other potential opportunities near DC, Virginia, and Maryland include:
DC's $50 Billion Development Pipeline — From commercial real estate to residential complexes, DC is experiencing a project boom. With more than 94 residential and 31 office-sector projects slated for delivery over the next three years, project management professionals are in high demand.
Maryland's State IT Projects — Develop everything from a digital marketplace to electronic toll systems, and integrated tax solutions, the state of Maryland needs experienced, certified PMPs to help build its future.
Virginia's Transportation Initiatives — Multiple transportation projects in Virginia require skilled management, scheduling and budgeting to ensure they're completed on-time. PMP staff are essential to ensure funds are effectively used.
Where do I go for PMP Training?
Ready for project management training? Enroll today — TrainACE offers expert-led, hands-on courses in both Maryland and Virginia to take charge of your PMP career.