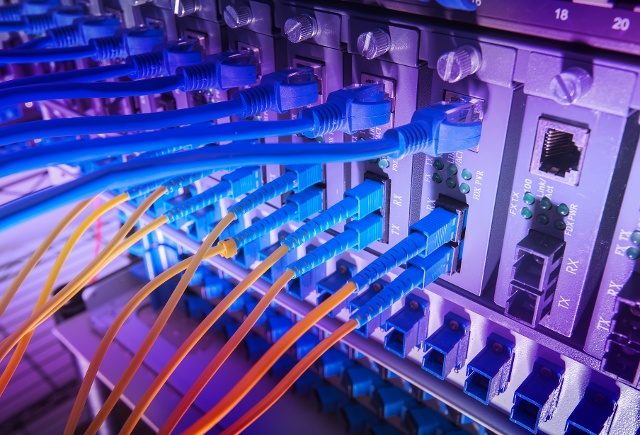 Washington, DC, is now considered one of the top cites in the country to launch a technology company or grow a tech-based startup. It makes sense: Expanding government IT investment combined with the rapid expansion of the Dulles Technology Corridor makes this a hotbed of technology development — and puts certified IT professionals in high demand.
One certification framework often prioritized by corporate recruiters is Cisco's CCNA; as of February 24th, 2020; however, the multiple-course CCNA model is being retired in favor of a single training-and-exam offering. According to Cisco, the new changes will help "prepare you for today's associate-level job roles in IT technologies."
But what does this change mean for IT pros? What does this streamlined certification look like? What benefits does it offer, and is it still worth pursuing if you're looking for a technology career in Washington, DC?
Here's what you need to know about the new approach to CCNA training.
Understanding the New CCNA
Under the old CCNA model, certifications were broken down across multiple courses, each with their own specific training requirements and exams. IT professionals could take training in CCNA Cloud, CCNA Industrial, CCNA Wireless and CCNA Data Center —to name a few — but the most popular were CCNA Security and CCNA Routing and Switching.
Starting February 24th, 2020, these courses will be combined into a single certification: CCNA. Earning this certification means completing a single exam, 200-301 CCNA. This exam is 120 minutes long and covers six key areas, each with different exam weights:
IP connectivity (25 percent)
Network access (20 percent)
Network fundamentals (20 percent)
IP services (10 percent)
Security fundamentals (15 percent)
Automation and programmability (10 percent)
There is no prerequisite for IT pros looking to challenge and complete the new CCNA exam, but it's often worth making the time for a CCNA training course with a reputable online provider to help ensure you cover the right topics and address any questions before sitting down for the test. This training is best suited to IT professionals with at least one year of experience implementing and administering Cisco solutions and who have a basic knowledge of IP addressing and network connection fundamentals.
Benefits of the Streamlined CCNA Approach
With the IT job market rapidly evolving, the new CCNA course approach should provide more value to IT experts while minimizing the overall cost of certification. While the varying weights of CCNA exam components reflect the proportional impact of these technologies on businesses at scale, the inclusion of multiple disciplines under a single framework means you'll gain more knowledge more quickly and will be able to apply this knowledge to problems at scale.
For example, CCNA security fundamentals focus on defending key network vulnerabilities. In combination with network fundamentals and access training, you're better equipped to identify potential IT weak points before they're compromised by attackers and develop effective methods to reduce overall risk. This is the key benefit offered by the new CCNA certification: Agile, adaptable IT training that offers enterprise-wide applicability.
In addition to CCNA changes, Cisco is also revamping its CCNP certifications. Most certifications will be retiring, and new offerings will take their place, and the new CCNA framework means you'll only need to complete one course before specializing with CCNP. The new certifications include:
CCNP Enterprise
CCNP Security
CCNP Service Provider
CCNP Collaboration
CCNP Data Center
CCNP Certified DevNet Professional
The CCIE track is also changing — to earn the Cisco Certified Internetwork Expert certification; you'll need to pass the relevant CCNP exam listed above and then sit for an eight-hour CCIE lab. In practice, this means that if you want to earn CCIE Security certification, you'll need first to pass the CCNA exam, then the CCNP Security exam, and finally complete the eight-hour CCIE Security lab.
The Job Outlook for CCNA Professionals in Washington, DC
The widespread use of Cisco networking technologies means that CCNA professionals remain in high demand across the Washington, DC area — job listing site Indeed returns almost 1,000 open positions for CCNA-skilled professionals. Salaries for Network Administrators start at $70,000, while more specialized engineering positions offer compensation ranging from $90,000 to $130,000 per year.
As IT experts begin to challenge and complete the new CCNA exam, expect demand for this certification to increase. Instead of finding and selecting for technology professionals with the exact mix of CCNA training and certifications they're looking for, the expanded concept base of this streamlined CCNA will make it easier for companies to onboard new technology professionals and rest assured they have both the skills and knowledge necessary to handle network deployments at scale. Besides, the simplified certification structure makes it easier for Washington, DC area IT pros to select and train for their preferred CCNP and CCIE certifications.
The new CCNA certification is streamlined and simplified — and offers substantial benefit for IT pros looking for Cisco-driven careers in Washington, DC.
Getting your CCNA training
The good news is that you have lots of options when it comes to getting your CCNA training. If you're on a tight budget and have a lot of self-discipline, then there are a lot of self-paced, online courses to choose from. Of, course these vary in the quality of instruction and study material - often in relation to how much you are willing to pay - so choose your training provider carefully.
If you have the budget and want to get the best training experience, then instructor-led CCNA training is often the best option. These classes will give you a firm timeline to study to, keeping you moving along at a good pace, while giving you the opportunity to ask questions when you are having trouble understanding a concept. Instructor-led training costs a little more than self-paced but they often save you money in the long run by reducing the time you need to get the certifications and better preparing you to pass the exam first time.