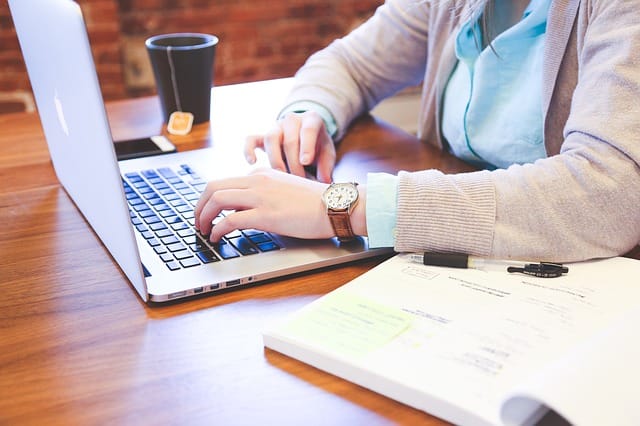 The Information Technology Infrastructure Library (ITIL) certification is one of the most popular IT certifications available. With a focus on service delivery best practices, ITIL helps technology professionals better align IT environments with fundamental business purpose while broadening their career prospects.
Curious about ITIL? Let's dive in – here are four benefits of choosing ITIL certification.
Evolving Education
ITIL was first developed during the 1980s by the Central Computer and Telecommunications Agency (CCTA) and contained over 30 different books covering multiple IT topics. In 2001, the CCTA was rolled into another agency – the OGC – which decided to adopt a for-public, best-practice approach to ITIL. As a result, the program has been recognized worldwide for its contribution to IT service delivery and standardization.
For IT pros, however, the most relevant part of ITIL certification is continual evolution. For example, in 2007, ITIL v3 was published to account for changing conditions in IT environments. In 2018, v4 was announced and then released in early 2019. As noted by CIO, while the new framework keeps the same focus on automation and integration of the first three iterations, it also simplifies and streamlines the ITIL framework to better align with modern software, devices, and processes.
ITIL v4 contains nine fundamental principles to help inform IT decision-making and strategy:
Focus on value
Design for experience
Start where you are
Work holistically
Progress iteratively
Observe directly
Be transparent
Collaborate
Keep it simple
Changing Corporate Culture
IT is no longer a business process outsider – now, effective technology deployments are critical to both drive business value and keep organizations ahead of the competition. The result? IT professionals must able to articulate the impact of IT to C-suite board members and suggest new ways for companies to boost their bottom line using technology.
ITIL is designed to help technology experts keep up with changes in IT best practices and develop new strategies for success with principal practice areas including:
Service Strategy – As noted by

Business News Daily

, this phase of ITIL focuses on "defining services as strategic assets, and then maintaining and implementing a coherent, deliberate strategy." This empowers IT experts to view IT assets as parts of a coherent whole rather than individual services and solutions.
Service Transition – As IT evolves, companies must establish technology frameworks capable of keeping up with new solutions and ensuring that front-line users have the tools and training they need to embrace critical cultural change. The result? IT pros now face a dual challenge: Transitioning technology and users simultaneously to improve service delivery. ITIL provides the critical foundation for this transition.
Standardizing Solutions
While continually-evolving technology demands ongoing change, standardization is also emerging as a key concern for organizations. From cloud technologies to big data applications and DevSecOps deployments, the sheer volume, and variety of IT products and services demands standardization to ensure companies don't over-spend on technology or under-serve front line users.
Here, IT professionals can leverage ITIL's service design and service operation practice areas to deliver effective IT implementations that consider current business objectives, budget and use cases and then define clear plans to help manage service operations.
What does this look like in practice? As noted by GCN, more than 80 percent of businesses will adopt DevSecOps processes by 2021 but given the lack of standardization around the tools and services used to empower DevSecOps, what should be an agile and adaptive process can quickly become complicated and confusing. ITIL-certified professionals can help businesses streamline DecSecOps and other critical services and document key processes to improve overall consistency.
While all businesses benefit from standardized processes and procedures, this is especially critical for government agencies, which often suffer from fragmented technology stacks and different IT mandates. The result? Although ITIL offers benefits for technology pros across the country, areas such as Maryland, Virginia and Washington DC may provide more diverse opportunities.
Finding Opportunities
The first step in ITIL certification? Training. While there are no prerequisites for IT pros to take the ITIL exam, finding a reputable training provider can help improve your chances of successful completion – ITIL Foundation certification requires 65 percent or better on a 40-question exam. Certification opens multiple career paths for IT professionals, including:
IT Project Manager – With a median salary of almost $85,000, IT project managers are tasked with designing and implementing key business technology initiatives.
Service Delivery Manager – As noted by Glass Door, service delivery managers are typically paid over $86,000 to start and are responsible for both crafting critical service-level agreements (SLAs) and ensuring IT service delivery goals are met.
Service Desk Analyst – Service desks are essential to business operations as consumers expect immediate, specific responses to service issues, and users demand live help with line-of-business issues. ITIL-trained professionals can find work as specialized service desk analysts to help improve and enhance service delivery.
ITIL remains one of the most-recognized IT courses worldwide. Certification delivers evolving education, empowers changing corporate culture, drives service standardization, and opens new career opportunities for IT professionals.