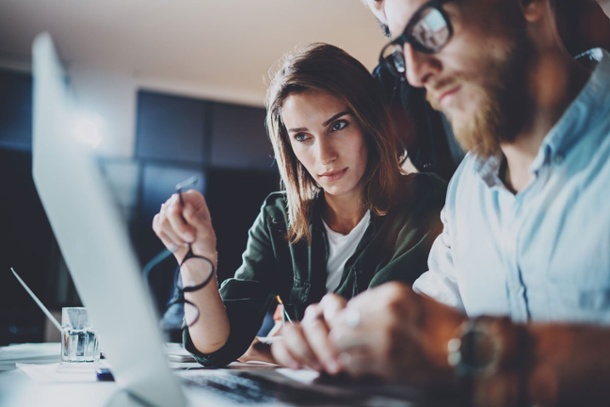 There are skills and certifications that employers value more than others. Proven ability to lead corporate projects, large and small is one of the main ones. Project management is a fascinating and growing area with more than 15 million jobs expected to be created by 2020. There are two in-demand certifications that will assure potential employers that you have what it takes to run corporate projects - PMP and CAPM, but which of these will suit your career goals the best?
Why Get Into Project Management?
Project management is one of the most lucrative careers. According to Indeed.com, Project Managers in Maryland bring in an average of $79,914 a year, in Virginia, the average salary is a little higher at $81,688 and Washington, D.C. has the highest average salary, coming in at $93,839 a year for a full-time project manager.
These numbers are based on roles without a project management certification. Imagine the salary increase with a certification! Among survey respondents to PMI's Earning Power Salary Survey, individuals with a PMP certification acquire a higher salary (20% higher on average) than individuals without a PMP certification.
If you are someone who is looking for an opportunity to increase your salary and credibility, then a project management certification could be the gateway you are looking for.
CAPM certification
What is it?
The Certified Associate in Project Management (CAPM) is a vital accreditation that will give you an edge while job-hunting. The CAPM is a steppingstone credential for those who wish to attain PMP status by stages, rather than in a single giant leap. PMI describes the CAPM as a "valuable entry-level certification for project practitioners" that is "designed for those with little or no project experience." The average salary of a CAPM is $101,103.
Pros of becoming a CAPM:
You can get a six-figure salary. As stated above, the average salary for a project manager WITH certification is over $100,000. That's some nice living right there.
You establish credibility. CAPM certification ensures that you meet rigorous standards set by the Project Management Institute (PMI). It proves that you have the experience, education, and professional knowledge needed to be highly proficient and trained on all aspects of project management, boosting your credibility.
You build leadership skills. CAPM certification training instills essential leadership skills in your management style. It teaches you how to form, maintain, motivate, and best utilize the team members in a variety of working environments.
You get acquainted with the best project management practices. CAPM certification training equips you with the latest skill-sets, familiarizing you with the best project management practices. You'll learn how to successfully plan, execute, monitor, control, and complete a project giving you a leg-up with potential employers.
You get better job opportunities. The number of CAPMs is continuously rising, as does the value of working with CAPMs. All major companies are very aware of this internationally recognized certification and the value it brings to the table. Even though you may not have years of project handling experience, a CAPM certification shows that you have the underlying knowledge and skills needed to excel in a project management environment.
You kill two birds with one stone. While studying for the CAPM exam, you are also studying for the PMP exam. They follow similar PMI frameworks. So, if you eventually want to become PMP certified, you are not wasting time studying for the CAPM exam.
PMP certification
What is it?
PMP is considered the staple of project management certifications. PMP certification is a professional certificate awarded by the Project Management Institute (PMI). PMI certification is the most popular certificate in professional project management worldwide. Almost all leading companies and organizations prefer certified 'PMPs' when hiring. Since there is a little more to it when it comes to PMP certification, there is also a small jump in salary, when compared to the CAPM certification. The average salary of a PMP is $110,000.
Pros of becoming a PMP:
You have a leg-up on other candidates. PMP holds more weight than CAPM, and you can leverage that with a job.
You can negotiate a salary to your liking. PMPs get 14% more salary than non-certified project managers.
You are well versed and skilled in managing all aspects of the triple constraints – time, cost, and scope. Employers depend on the skills of PMPs to manage budgets, track expenses, manage scope creep, identify how changes to the triple constraints may introduce risk into the project, and minimize such risk to protect the project investment.
You are recognized across the board. Since PMP is a globally recognized certification, you can work anywhere around the world, right after you pass the exam!
In a nutshell
Both CAPM and PMP are valuable certifications to gain. CAPM is a little easier to get as it requires less experience, but PMP is more widely recognized and is often used as a standard for project management roles in large companies. Training for either of these certifications will give you the skills and knowledge you need to advance your project management career. If you are just starting, CAPM will be easier to attain and at the same time will prepare you for PMP certification once you have the additional experience. If you have been working in project management for a while, you should jump straight to gaining your PMP certification as it will open up more opportunities for you. The global economy keeps accelerating, as is the need for PMPs and CAPMs. Project management certification proves that you can speak and understand the universal language of project management. Become a PMP/CAPM and become a project hero.
Interested in becoming a certified project manager?
Call us at (301) 220 2802 to get started, or click button for more details: