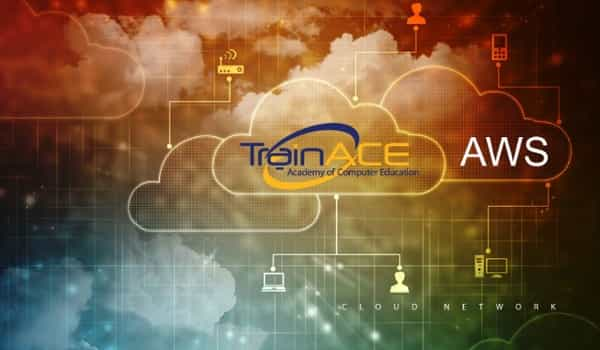 Want a job in cloud computing? With cloud-based skillsets now in demand, the right combination of experience, training, and certification can help IT pros land the job they've always wanted.
The AWS Technical Essentials course and certification can help launch your cloud career — here's how.
Why Does Cloud Computing Matter?
As noted by CIO, 96 percent of companies now use the cloud. Eighty-one percent run more than one cloud, and some of the biggest enterprises spend six million dollars every year on public cloud infrastructure.
It makes sense: The cloud is scalable, flexible, and allows organizations to access resources on-demand. But the increasing pace of cloud adoption also means an increasing need for skilled IT professionals capable of managing cloud environments, monitoring resource use and ensuring end-users can (safely) access what they need when they need it.
Amazon Web Services (AWS) is the clear market leader in cloud infrastructure, owning more of the market than its next four competitors combined. The result? If you're considering a career in the cloud, AWS training is the best place to start.
What Is AWS Technical Essentials?
The AWS Technical Essentials course provides the critical knowledge students need to pass the AWS Certified Practitioner certification exam.
It's designed to offer a basic overview of the AWS cloud and its component parts and covers the specific areas tested by the AWS exam, including:
Architectural and Operational Principles
Value Proposition
Key Services
Essential Security
Compliance
The course is one eight-hour session — TrainACE offers live and online instructor-led AWS training in addition to hands-on labs.
Who Should Take the AWS Technical Essentials Course?
AWS Technical Essentials is an entry-level course, meaning there are no prerequisites to enroll. It is ideal for IT pros with an interest in developing their cloud computing knowledge for future job opportunities or those whose current job responsibilities require them to leverage AWS services.
For example, this certification is ideal for IT pros who need to describe the benefits of AWS to customers, clients, or the C-suite, or IT administrators tasked with adopting AWS cloud technology for their organization.
With its high-level approach to Amazon's cloud platform, this course provides a "big picture" view of AWS and is a great option for anyone just getting started in the cloud.
What does the AWS Technical Essentials Course Teach?
The AWS Technical Essentials course covers five key areas:
Introduction to and history of AWS — What is AWS? How did it become the dominant cloud platform?
AWS Foundational Services — These include the elastic compute cloud (EC2), Amazon's virtual private cloud (VPC), AWS simple storage service (S3), and the elastic block store (EBS).
AWS Security, Identity, and Access Management — An overview of the IAM solutions that help keep users and data safe across Amazon Web Services.
AWS Databases — Two of the most popular include Amazon's relational database service (RDS) and DynamoDB.
AWS Management Tools — Students will gain a working knowledge of key monitoring and management tools including Auto Scaling, CloudWatch, Elastic Load Balancing, and Trusted Advisor.
The AWS Technical Essentials course helps prepare students for the AWS Certified Cloud Practitioner Exam. Passing this 90-minute, multiple-choice test earns IT pros the AWS Cloud Practitioner Certification and paves the way for more specialty cloud training.
What Kind of Jobs Can I Get with AWS Training?
According to Tech Republic, employer interest in cloud computing skills rose 33 percent over the last year. Demand remains high, with more open cloud positions than trained IT pros to fill them. The result? AWS training can open the door to multiple cloud computing jobs, such as:
Software Engineer — Companies need applications that run in the cloud and work with legacy software. AWS training helps smooth this transition.
Development Operations Engineer — Enterprises shifting to digital-first environments, and many are leveraging AWS for the transition. Development operations engineers are critical in this process.
Data Scientist — Big data analytics offers big potential for organizations, but they need skilled cloud staff to locate, identify, and analyze this data. AWS certified professionals are invaluable for this task.
Also worth noting? Cloud computing jobs tend to pay well — recent survey data found that the average U.S. salary for cloud-skilled workers was just over $120,000 per year, with some top-earners making almost $160,000 annually.
What are the AWS Opportunities in Maryland, Virginia, and Washington DC?
TrainACE offers AWS Technical Essentials training across the Maryland, Virginia, and Washington DC areas. AWS opportunities here include:
Amazon HQ2, Central Virginia — Amazon's HQ2 in Virginia will bring more than 25,000 jobs to the state. Many will be in IT, offering big potential for locally-trained, highly-skilled IT experts.
Maryland Human Services Department — The state recently deployed an AWS-driven social service platform and continues to expand its cloud computing presence, providing a solid job market for AWS-certified staff.
Cloud Market Growth in Washington DC — A quick job search reveals more than 800 cloud-based positions advertised in the DC area alone, making AWS training a great investment.
AWS Training: Your Cloud Career Booster
Launch your IT job search with AWS Technical Essentials training from TrainACE. Get the skills you need to meet growing employer demand for AWS-certified professionals and boost your long-term cloud career.