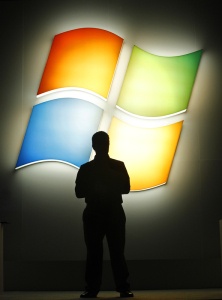 The Microsoft Certified Solutions Associate (MCSA) is in high demand in the Washington DC area! With an MCSA certification you are able to prove to employers that you have mastered the Microsoft core platform skills, and this competence will give you a leg up against the competition in the job market!
Impressive MCSA Salary Expectations
MCSA certification holder seeking employment should consider job hunting in the nation's capital. The salary expectations for those with a MCSA certification in Washington, D.C. are above national average! In fact, according to Pay Scale, D.C. offers the highest average salary with this certification compared to any other city in the U.S. After obtaining the MCSA certification you will have the opportunity to further your knowledge and increase your salary if you choose to move on even further to earn your MSCE certification!
Rewarding Jobs with an MCSA Certification
Systems Administrator-
$70,218 (D.C. Average)

,

$59,363 (National Average)

The systems administrator is an essential employee in today's job market. With a growing reliance on computers, companies need someone capable of ensuring the computer systems are working properly. In fact, there is expected to be an increase in the need for system administrators of 12 percent in the foreseeable future. To better prepare yourself for advancement as an administrator, you should consider obtaining IT certifications such as the MCSA certification.
Network Administrator-
$66,672 (D.C. Average)

,

$55,302 (National Average)

The duties of a network administrator are more specialized than those of a systems administrator. While the primary duty of the systems administrator is to manage the servers, a network administrator has various additional duties which can including general network monitoring, testing the network for weaknesses, being watchful for needed updates, installing security updates, providing email and Internet filters, implementing network management software, and monitoring network traffic.
IT Systems Engineer-
$77,004 (D.C. Average)

,

$70,090 (National Average)

Businesses in all industries are in need of responsible oversight of informational systems. With the growth being experienced in Washington, D.C., this need is expected to continually increase. The IT systems engineering is responsible for many crucial aspects within the company such as developing actions in system specifications, managing and documenting system configurations, and maintaining programmatic and technical documentation to ensure efficient planning and execution. If you possess the following skills, this may be a great job fit for you:

-Ability to lead others

-Ability to work under pressure and strict time constraints

-Good communication skills

-Ability to effectively present technical information
IT Director-
$132,077 (D.C. Average)

,

$103,866 (National Average)

With this title comes a higher level of responsibility and an impressive salary, especially for those employed in Washington, D.C. It is their job to oversee technical projects, direct others, and take ultimate responsibility for the management, strategy and execution of IT infrastructure for an organization. The Bureau of Labor Statistics reports that the top 25 percent of IT directors receive salaries in excess of $156,560.
A Growing Field
It is clear to see the need for those with MCSA certifications are in high demand in the D.C. area, and it is certainly worth the investment to pursue education in the field if you are interested in working in a Microsoft technology environment. With so many jobs available and the various opportunities for advancement, you could be on your way to pursuing an exciting career that you will look forward to getting out of bed for every day!
So what are you waiting for?? Take the first step to advance your career with MCSA certification training in the D.C. Metro area!