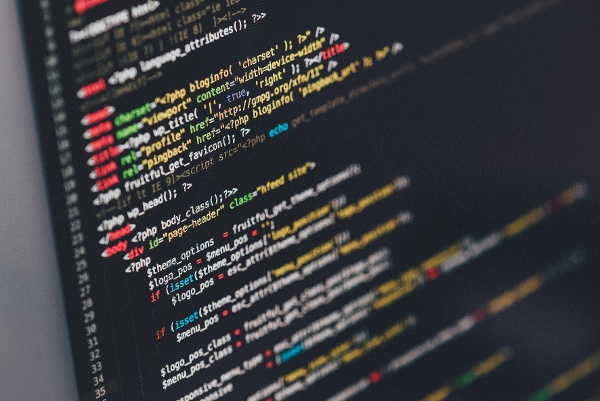 Updated for 2022. As innovation in the technology field accelerates and becomes increasingly sophisticated, there are many new, exciting devices and gadgets hitting the market. While these advancements in technology have offered society a tremendous level of convenience, on the flip-side they open more opportunities for hackers. These bad actors are constantly looking for ways to exploit new systems to their benefit at the expense of innocent victims, such as card skimming and other forms of cyber crime.
With the exponential growth in advanced technology, comes increased risk of cybersecurity breaches. The demand for qualified personnel who can assess these vulnerabilities and help fix them is at an all-time high in the Washington, DC, region. So, if you're thinking about a career in ethical hacking, there is a lot to gain by obtaining the CEH certification, and understanding some of the roles you could apply for once you have it.
Here we'll break down some of the more popular job opportunities available to those with the Certified Ethical Hacking (CEH) certification!
What is Certified Ethical Hacking?
With cyber crime rising worldwide, organizations need to make a tremendous efforts to protect and secure their private or confidential information. The biggest key to achieving this objective is supplying work forces with certified ethical hackers, who can legally hack into clients' systems to expose and fix the vulnerabilities found within their systems. In the past, organizations have relied almost entirely on defensive cybersecurity strategies, but more recently have begun to understand the advantages of hiring creative individuals who think like hackers to identify and fix risks. The main goal of an ethical hacker is to identify digital and non-digital ways to break into and manipulate any given computer infrastructure by utilizing both creative and technical hacking skills.
Information Security Analyst
Businesses need qualified professionals who can plan and implement security measures to protect computer systems, and that's precisely what an information security analyst does. Most information security analysts work to monitor their organizations' networks for breaches and investigate if a breach were to occur. Altogether, their main objective relies on keeping the organizations' information safe and secure.
Researching new technologies that will protect the network provides much-needed protection from outside sources. According to payscale.com, if this role interests you, the median salary in the US would be $73,459 per year. While those students looking to work within the Washington DC region, can expect an average salary of $73,621 per year.
Security Engineer
Once you have some IT experience under your belt, you can move on to a security engineer position, where you'll be able to take on additional responsibilities. These can include analyzing, troubleshooting, and investigating security-related information system anomalies and data loss prevention.
Some other responsibilities engineers may oversee include configuring, maintaining, and analyzing network and host-based security platforms and regular system scanning. Each of these responsibilities ties into the primary job of a security engineer, which would be to keep an organization's security systems up and running smoothly.
The median annual salary for a security engineer is around $95,953. However, those living near or in the DC area can expect to earn around $100,977.
Security Analyst
If you like to get down to the nitty-gritty and provide your advice on improving technological systems, a career as a security analyst would be a great use of your CEH certification. In this position, there will be considerable importance placed on continued education to keep you continually up to speed on the advancing technology.
This position typically involves monitoring organizations' networks for security breaches, maintaining software such as firewalls or data encryption programs, and overall helping to protect sensitive information. For those interested, the median salary is $69,993. With extremely high demand for these positions in Washington DC, Maryland or Virginia those with Security Analysts can earn around $102,247 per year.
Penetration Tester
Another option for an exciting career you can pursue with CEH certification is penetration testing. Here, you will be responsible for actively attempting to hack an organizations system. By doing this, organizations can determine the problem areas within their systems and fix them accordingly. Using your knowledge, you would get to put yourself in the bad guy's shoes identifying vulnerabilities and reporting on them.
Hackers are innovative and highly creative. In order to protect their systems, organizations need penetration testers who are equally curious and talented to beat the hackers at their own game. While the median salary is $88,129 per year, DC jobs pay an average of $197,850 per year.
Information Security Manager
It takes a team to secure a network and sensitive information appropriately. The combination of experience in leadership and a CEH certification could land you a job in information security management. One of the primary roles is to perform internal and external audits to ensure an organizations cybersecurity strategies are working effectively.
Those in this position display leadership and strategic direction to mitigate the organization's information security risks. If you are interested, the median wage is $119,284 per year, with DC managers making around $153,319 per year.
Going Further in Your Career
Looking forward, cybersecurity professionals, especially certified ethical hackers, are in high demand and can command great salaries. We expect the need for their skills to continue increasing as technology advances.
If you are pursuing a career in cybersecurity or are interested in getting certified in ethical hacking, now is a great time to get your CEH certification if you haven't already! So, if you are interested in becoming CEH certified, take a look at our CEH class information to get more detail on what is covered and how to get it.
Becoming an ethical hacker wont limit your career path to the sole duties of a CEH technician, job salaries in the DC area are steadily increasing on a range of opportunities. You could enjoy a fulfilling career, advancing your training even further by taking more advanced classes such as EC-Councils CPENT, which will push your knowledge, experience and skills to the next level. In this career, the position will keep you on your feet and continue to challenge you as it advances even more over time!