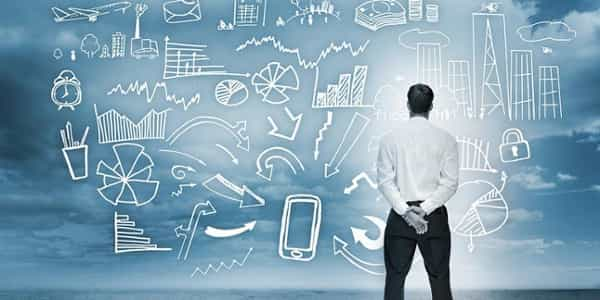 What do digital transformation, rapid mobile adoption and increasing cloud uptake have in common? They're driving substantial market growth for IT professionals. According to recent U.S. Bureau of Labor statistics, IT will grow "faster than the average for all other occupations," adding more than 500,000 jobs over the next five years.
If you're considering careers in information technology, opportunity is knocking. The caveat? Figuring out your best fit.
The IT Landscape
Information technology jobs have grown substantially in both reach and scope over the last five years as organizations recognize the critical role of IT in achieving business objectives. Gone are the days of "cost center IT" that operated separately from other business units. Now, IT forms the foundation of success for everything from top-level strategy to front-line staff efficacy.
This evolving landscape has created a similar evolution in IT responsibilities. Along with traditional jobs such as database administrator and network analyst, technology departments have expanded to include information scientists, cloud computing experts and mobile application developers, to name a few.
Popular Prospects
Not sure where you'd like to end up in IT? Here's a quick look at some popular careers in IT:
Support Specialist — Often considered the "entry-level" IT job, helpdesk and desktop support specialists are now in demand to help streamline technology adoption and improve business performance. Excelling in this role requires great communication skills and creative thinking to help users quickly solve potential IT problems.
Courses such as CompTIA A+ and Network+ are a great starting point, and you can expect salaries ranging from $32,000 to $49,000.
Web and Mobile App Developer — Applications are "eating the world" and companies need to keep pace. This might be your best fit if you enjoy building new apps from the ground up and are passionate about continuous software improvement.
Required education includes basic IT certifications along with web and mobile language training (think Java, HTML5 and Python). Average salaries range from $63,000 to $80,000.
IT Security Analyst — The emerging cybersecurity "skills gap" combined with the rapid development of attack and defense technologies is driving the need for more InfoSec personnel. This job requires an incredible attention to detail along with the ability to think outside the box and discover potential network weak points.
Pay here ranges from $93,000 to $116,000. You'll likely need a bachelor's degree in computer science (or a related field) along with well-recognized security certifications such as Security+ and CEH.
Starting Strong
Want to land your IT dream job? Start with passion: Pick a technology track that suits your interests and career goals. Then, work on your soft skills, since communication and relationship-building are now critical to IT success.
Finally, make sure you have the certifications and training that employers want to see. TrainACE can help — we offer everything from entry-level IT and networking courses to advanced security certifications, cloud training and expert-level network administration.
Bottom line?
IT professionals are in demand. Find your passion, discover your best fit and empower your education to land the job you want. Ready to get started? Let's go.