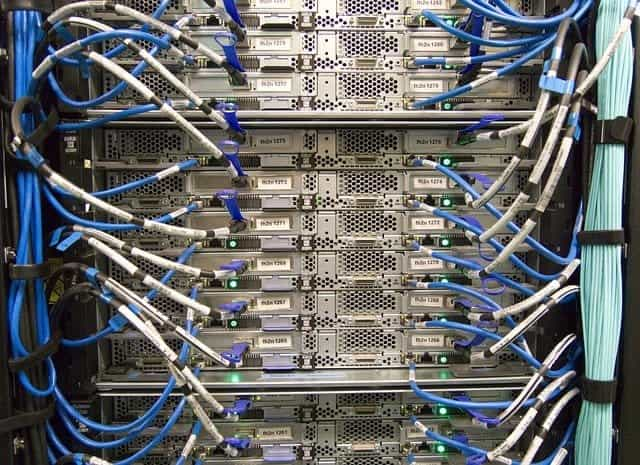 Microsoft remains an industry giant, dominating both the operating system (OS) and the business server solutions market worldwide. The result? IT professionals are well-served earning Microsoft certifications such as MCSA to both enhance day-to-day skills and increase their career earning potential.
But which certifications are the most valuable? With new solutions such as Windows Server 2019 now gaining ground, is it worth taking the MCSA Windows Server 2016 course and passing the exam? Or are IT professionals better served by skipping this older version of the Windows server and focusing on new solutions?
Here's what you need to know.
Why Should I Take MCSA Windows Server 2016 Training?
Despite the introduction of Windows Server 2019, the 2016 version continues to see use across organizations worldwide, with recent data showing a 28 percent uptick in Windows Server 2016 use over the past 12 months.
It's also worth noting that Microsoft itself is moving into broader industry markets — as noted by the New York Times, the company recently won the Pentagon's $10 billion JEDI contract. This cloud-computing project is a multi-year, multifaceted initiative that will require a host of IT expertise including skilled Windows Server 2016 professionals.
Should you take MCSA Windows Server 2016 training? If you're looking for any type of server administration or management job, definitely. And if you're working (or willing to move) to the nation's capital area, absolutely.
How Long Does it Take to Learn Windows Server 2016?
If you're working with Windows Server 2016 in your current position, you've picked up a variety of useful skills and pieces of knowledge. Earning official Windows Server 2016 certification, however, requires both in-depth training and multiple exams. Exactly how long this takes is up to you — while it's possible to prepare for Windows Server 2016 exams on your own, the volume of information available makes it easy to overlook key concepts or functions that form an essential part of the evaluation. It's also challenging to take on Windows Server training outside your regular IT job; you may find yourself too busy with work to undertake self-directed learning.
To learn Windows Server 2016, first choose a track: Microsoft Certified Solutions Associate (MCSA) or Microsoft Certified Solutions Expert (MCSE). While both provide essential product knowledge, the MCSA is designed as an entry-level qualification and is a prerequisite for obtaining MCSE designations. If you're just starting with Windows Server and want the quickest path to certification, start with MCSA.
How do I Prepare for the MCSA Certification Exam?
MCSA certifications include five competency pathways:
Core infrastructure
Productivity
Data Management and Analytics
App Builder
Business Applications
Earning the MCSA Windows Server 2016 certification leverages two of these pathways — Core Infrastructure and Productivity — to develop essential Server skills and knowledge. Three courses and three exams are required to earn MCSA Windows Server 2016:
20740 — Installation, Storage and Compute with Windows Server 2016
20741 — Networking with Windows Server 2016
20742 — Identity with Windows Server 2016
Candidates must pass each exam with a score of 700 or better and must periodically reestablish their certification status.
While formal training isn't required to challenge or complete these exams, it's worth considering certification training packages that include expert support, complete course materials, exam vouchers for each class and access to hands-on learning opportunities. This not only improves your chances of completing the MCSA certification exam but also reduces the total cost of taking each course and exam individually.
What's the Career Outlook for MCSA Windows Server 2016 Certification?
As noted above, enterprises aren't just using Windows Server 2016 — deployments are on the rise. Combined with recent government partnerships, it's clear that demand for MCSA Server 2016 training will continue to increase as organizations look to capitalize on new opportunities.
What does this mean for your career outlook? MCSA Windows Server 2016 certified professionals often find work as:
Network Operations Center (NOC) Engineers — Designing and deploying NOC solutions is now critical for companies to streamline network operations and reduce potential downtime.
System Administrators — The widespread use of Windows Server 2016 means that companies need skilled administrators capable of managing multiple server deployments across disparate environments.
Systems Analysts — Are servers working as intended? Are there ways to improve performance, reduce latency or implement new solutions that enhance overall productivity? Systems analysts leverage the in-depth knowledge of Server 2016 to improve operations.
Support Engineers — When Windows Server 2016 systems encounter problems, companies don't have time to wait for outside assistance. Support engineers are the front-line experts tasked with ensuring servers work as intended — and solving problems as they occur.
MCSA Windows Server 2016 certification remains relevant as companies continue to rely on this technology and federal government agencies form closer ties with Microsoft. The result? MCSA certification is well worth the time and effort, paving the way for both immediate job opportunities and long-term success with more in-depth MCSE training.