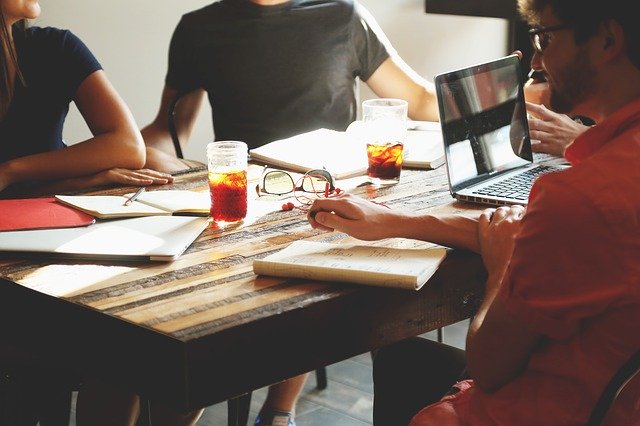 Project management professionals are in demand. As noted by a recent PMI survey, corporate need for experienced and certified project managers is growing at nearly 33 percent each year — far outpacing many other skilled occupations.
And while some of these projects require the high-level skills and techniques offered by certifications such as Alexos Prince 2 or PMI's PMP qualification, many businesses are continually developing and deploying smaller-scale projects that need talented staff capable of handling multiple project- and role-based responsibilities simultaneously.
Here, CompTIA Project+ training can help bridge the gap by providing the core skills necessary for IT pros to manage small or midsize projects from inception to completion. As demand for project professionals expands across industries and market verticals, this entry-to-mid-level certification can help expand your career impact and increase your earning potential.
In this piece, we'll dive into the basics of CompTIA+ Project training, discover what sets it apart from other certifications, and examine the current market and career conditions in the Washington, DC area.
What is CompTIA Project+?
Created by CompTIA — the non-profit trade association also responsible for developing incredibly popular IT courses CompTIA A+, Security+ and Network+ — Project+ is designed to help IT professionals gain the critical skills necessary to apply practical organizational approaches to small and midsize projects in their organization.
The Project+ certification focuses on essential management skills and concepts, including:
Project management fundamentals — What sets a well-managed project apart from its less-organized counterparts? How do teams ensure projects are completed on-time and on-budget?
Starting the project — Developing and implementing a plan to get projects underway successfully
Basic project planning — Creating the set of steps necessary to deliver project success.
Schedule development — Defining and managing timelines and staff to ensure project completion.
Project communication — Ensuring other team members understand project expectations and deadlines.
Risk management — Identifying and anticipating potential project risks, such as unexpected expenses or delays.
Performance and constraint analysis — Measuring the efficacy and outcome of project goals.
Closing the project — Debriefing staff and stakeholders after project completion.
Earning the CompTIA Project+ certification requires the successful completion of exam PK0-004 with a score of 710 or better. Participants have 90 minutes to complete this 90-question exam.
Why Choose CompTIA Over Other Project Training?
While more advanced and in-depth project management courses can help prepare you for projects of any scope and size, many businesses don't require this level of expertise. This is especially true for small and midsize companies or those undergoing rapid growth — which are both commonly found in the growing technology sector of Washington, DC, and the surrounding area. For these companies, large-scale and long-term projects aren't the focus. Instead, their priority is the rapid development, deployment, and completion of smaller-scale projects designed to boost efficiency or enhance industry impact.
Here, CompTIA Project+ offers the best way to bridge the gap. Staff get the training they need to manage smaller projects, and when combined with their existing expertise, they're able to ensure that project outcomes effectively meet real-world organizational demands.
Project+ certification is ideal for roles such as:
Project coordinator
Project manager
Project team member
Business analyst
Team leader
Department director
How does CompTIA Project+ Benefit Washington, DC Professionals?
What's the outlook for Washington, DC professionals equipped with CompTIA Project+ certification? According to a recent report from the DC Policy Center, "the Washington metropolitan area is one of the top regions in the country for economic innovation, entrepreneurship, and high-growth firms."
As a result, companies in this area need both skilled technology professionals to help drive growth in a digital-first marketplace and experienced project management staff who can help translate innovative project ideas into practical, profit-generating outcomes.
From government-sector jobs to private technology and infrastructure companies, the demand for project managers in Washington, DC continues to outpace many other areas in the United States — and offers the additional benefit of proximity to the expanding Dulles Technology Corridor, which is experiencing both rapid business development and increased need for skilled project management professionals.
What's the Career Potential of CompTIA Project+ Training in Washington?
Having the CompTIA Project+ certification on your resume in addition to entry- and mid-level IT skills helps you stand out as a candidate to corporate recruiters and can make the difference between getting the call back for an interview and getting passed over by HR. This certification also serves as the basis for more in-depth project management training and makes you the ideal candidate to attend PMP or Alexos 2 Prince training if your company needs to expand its project-management expertise.
Salaries for project management jobs in the Washington, DC area typically start at just over $70,000 and often surpass $100,000 for staff with additional IT experience. As market growth increases and business investment expands, expect careers and compensation in Washington, DC, to undergo a similar uptick.
Ready to expand your options? Gain project management skills and build your career with CompTIA Project+ training.