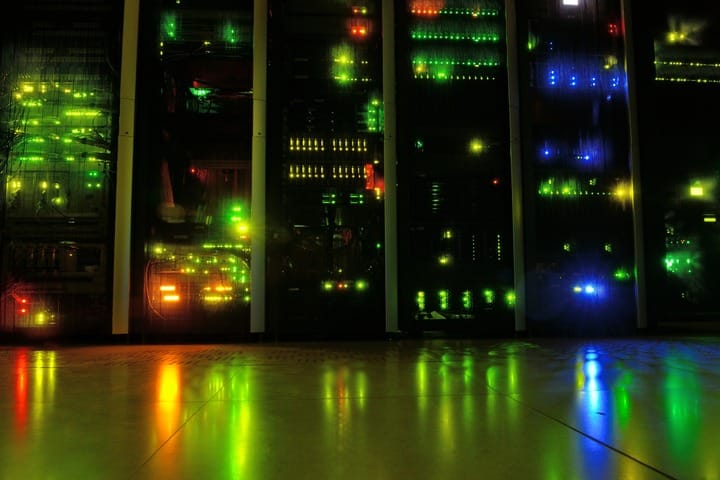 The Cisco Certified Network Professional (CCNP) certification program underwent some changes earlier this year. It now encompasses two exams, one that tests your core networking skills, and a second that tests your knowledge in a concentration area of your choice. Earning the CCNP credential means that you have successfully passed both exams.
The core CCNP exam demonstrates your knowledge of designing, executing, and troubleshooting local area networks (LAN) and wide-area networks (WAN). With the emphasis that you see these days on cloud computing, it's easy to understand why you might be wondering if networking certifications are still worth getting. The answer to your question is a resounding yes, for both the CCNP and other Cisco certifications.
In this post, we'll look at the benefits you'll experience by having a CCNP certification and why it's especially beneficial in the Maryland, Virginia, Washington, D.C. metropolitan area IT job market.
Benefits of Getting a CCNP Certification
Cisco certifications are recognized worldwide. It isn't easy to find a top-tier organization that doesn't utilize Cisco's services in some way. Likewise, it's unlikely to find an IT professional who doesn't have some experience with Cisco's technologies. The recognition alone is enough to make obtaining a CCNP certification worth it. It demonstrates that a reputable and widely used vendor has validated your skills and knowledge of their product.
Some of the other benefits that make a CCNP certification worth earning include:
More job opportunities – It's pretty likely that if you are considering earning the CCNP certification, you are looking to advance your IT career. Perhaps you live in the metro Washington, D.C. area and want to find a new position, or you already work there and want to advance with your current employer. Either way, when you earn your CCNP certification, you will have an advantage over candidates who are not certified. Most hiring managers and recruiters rely on certifications to make their hiring decisions. So, with a CCNP credential on your resume, you will already have a leg up on the competition.
Higher earning potential – Professionals who work in the IT industry are among the best paid in the country. Additionally, in the Washington, D.C., metropolitan area, IT professionals earn significantly more than those in other parts of the nation.
A stepping-stone to more advanced certifications – Earning the CCNP certification will make you eligible to move on to more advanced certifications. Cisco offers expert and architect level certifications that will open even more doors for you and offer lucrative salaries.
Worldwide opportunities – While the job market for IT professionals is wide open in Maryland, Virginia, and Washington, D.C., you don't have to stop there. The CCNP certification is recognized and sought after worldwide. By obtaining this credential, you can work in nearly any part of the world, as many countries utilize Cisco products, services, and technologies.
CCNP Certification Job Outlook in Maryland
The U.S. currently has an abundance of IT job openings, with a lack of qualified professionals to fill them. As a result, the job outlook for candidates with certifications, including the CCNP, is excellent overall. In Maryland, and the Washington, D.C. metro area, certified network professionals should have no problem finding a position with a top-rated organization.
According to the U.S. Bureau of Labor Statistics (BLS), network administrators in metro Washington, D.C. are among the best paid in the country, coming in third in rankings by state. In this area, network administrators earn $101,000 per year on average, and network architects earn $127,620 per year on average. These salaries are significantly higher than the national averages of $88,410 and $115,110, respectively.
Cisco certified network professionals are not only paid well in Maryland, but they are also in demand by some of the country's largest and most influential organizations. Corporations like General Dynamics, Danaher, Lockheed Martin, Capital One Financial, Hilton Worldwide, Northrop Grumman, Marriott International, and AvalonBay Communities are headquartered in metropolitan Washington, D.C., and they are frequently looking to hire network professionals. Additionally, there are many governmental agencies in the area that only hire IT professionals, with IT certifications, including the CCNP.
TrainACE Can Help You Get CCNP Certified in Maryland
Preparing and earning your CCNP credential in Maryland is an important step in your IT career, and TrainACE is here to help you do it. Our CCNP training courses provide you with all the knowledge, skills, and hands-on practice that are needed to successfully pass your certification exam, earning a credential that is in-demand in the metro Washington D.C. area and around the world.