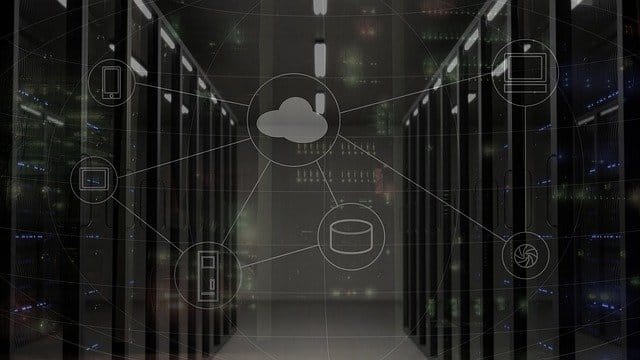 Cisco products and services are used worldwide by major corporations. That means that IT professionals who understand and can maintain Cisco technologies are in demand. The Cisco Certified Networking Associate (CCNA) designation is the first step in certification for many IT professionals. In fact, it is the most popular certification globally. It provides validation that you have the associate-level knowledge of Cisco technologies and networking basics.
But the CCNA exam can be challenging for early career professionals, so is CCNA worth it?
Earlier this year, Cisco updated some of their certification programs, including the CCNA certification. While this certification used to require two exams, it is now just one certification exam (#200-301) that covers the following areas:
Network Fundamentals
Network Access
Security Fundamentals
IP Services and Connectivity
Programmability and Automation
This certification is an entry-level credential that is aimed at IT professionals who have one to two years of work experience. Because it is one of the most highly regarded associate-level certifications in the industry, it's still an important one to have. But some potential candidates are still asking is CCNA worth it? so let's break it down for you.
Why Should You Get the CCNA Certification?
In technology today, the CCNA certification is relevant because it prepares you to earn more advanced Cisco credentials. It lays a solid foundation of networking knowledge and skills that will serve you well in your career for years to come. Additionally, earning the CCNA certification provides the following benefits:
Boost in confidence – Official training and validation of skills is a confidence builder for IT professionals with limited experience. It's a practical way to get your feet wet in the certification process while enhancing your career at the same time.
Strengthens your resume – Nearly all IT

hiring managers look to certifications

more than work experience when filling technology roles. Simply having certifications on your resume will often result in you being called for an interview.
Job opportunities and advancements – Having IT certifications, like the CCNA, can help you attain new job roles and promotions. For example, if filling a position comes down to someone with a CCNA and someone without one, it's almost certain that the certified candidate will get the job. Additionally, there are some IT positions that require certain certifications, including the CCNA.
Higher salaries – With all the new job opportunities comes a higher earning potential. Employees who have certifications typically earn more than those who don't, even when they have similar work experience.
The Cisco name – Cisco is an iconic company in the IT industry. Having a Cisco certification on your resume brings a level of credibility to your knowledge and skills and makes getting your CCNA worth it.
What Jobs Can You Get with the CCNA Certification in Maryland?
As an associate-level certification, the CCNA is designed to help certification holders find entry to mid-level networking-based roles in IT. Some of the positions included are network administrator, network technician, network analyst, network engineer, and possibly a network security analyst role. Keep in mind that these roles may have different titles at different organizations. Essentially, the CCNA prepares you for networking jobs that involve wiring and configuring networks, network security, and basic troubleshooting.
In Maryland, and the greater Washington, D.C. metropolitan area, there are hundreds of IT job openings for which the CCNA certification is appropriate, if not required. The roles are for some of the nation's largest organizations, like Capital One Financial, General Dynamics, and Lockheed Martin, as well as many U.S. government agencies. Another important benefit of working in IT in metro D.C., is that you will most likely earn a higher salary than you would in other parts of the country.
Here are some of the typical job titles and average annual salaries for CCNA certified employees in the U.S. (first column) compared to salaries in metro Washington, D.C. (second column):
Network Engineer $105,743 $125,347
Sr Network Engineer $129,383 $159,615
Network Administrator $72,094 $95,162
Network Technician $57,069 $79,504
Systems Administrator $85,074 $100,685
Network Operation Tech $65,957 $80,367
Systems Engineer $102,165 $112,936
While these are average salaries, and the exact salary for a specific role can vary depending on various factors, you can see that CCNA certified professionals in the Washington, D.C. area earn more than the national averages for the same roles.
Get the Benefits of a CCNA Certification with TrainACE Courses
So, if you've been wondering is CCNA worth it, remember that the CCNA certification can help open doors to job and earning opportunities within the IT industry in Maryland and the rest of the country. Your earning potential in the metro Washington, D.C. area is higher, and many top-rated corporations are headquartered there. If you have a desire to work abroad, the CCNA certification will help with that too. Cisco technologies are used worldwide, so your opportunities are far reaching.
At TrainACE, we can help you learn the material and prepare for the CCNA certification exam. Our 5-day bootcamp ensures that you are ready to sit the exam and pass, getting your IT career rolling.