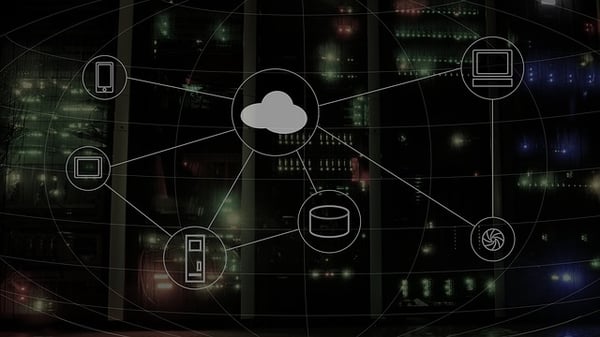 The CompTIA Network+ certification has been around since 1999, when it was introduced by the Computing Technology Industry Association (CompTIA). The certification was designed to test the skills of technicians with some experience with networking and the minimum knowledge that is needed for working on network design and implementation.
Once you have completed the Network Plus exam successfully, your employer and prospective employers will know that you have the skill set that's required to manage basic network infrastructure efficiently. The certification also proves that you have knowledge of installing, configuring, operating, and troubleshooting that infrastructure.
Additionally, your Network+ certification shows that you have the knowledge of conceptual elements of networking and that you are competent in the physical support of the network systems. This certification is well-recognized throughout the IT industry and is considered a natural next step after CompTIA A+ certification.
Benefits of the CompTIA Network+ Certification
CompTIA is a globally-recognized association that is well-respected in the IT industry. Achieving any certification that is offered by CompTIA assures that you will enjoy some major benefits. Here are just a few that are related to the Network+ certification:
Fulfillment of training requirements – Network+ certifications are widely recognized by the IT industry as a baseline of networking knowledge. Many employers require that IT candidates have the Network+ and A+ certifications for hiring and to be considered for promotions.
Evidence of professional achievement – There are many IT certifications available for professionals to pursue, and networking professionals like to collect them. The Network+ certification covers the entire networking field, so it is a much sought-after certificate.
Career advancement opportunities – The Network+ certification gives candidates an advantage in the pursuit of better jobs, promotions and earning potential.
The Network+ certification isn't just for entry-level IT job seekers. It's also important for those individuals who are already working in the IT industry who have never sought the certification. It will prove the individual's knowledge and skills, making them more valuable to the organization they work for.
CompTIA Network+ Certification Job Outlook in Maryland
The country is overflowing with IT jobs and there are not enough qualified professionals to fill all of them. There has never been a better time for individuals to get into this career. Candidates who have A+ and Network+ certifications are highly sought after for many different entry-level IT jobs. It's no different in Maryland. A quick internet search for entry-level IT positions where Network+ is required will provide you with thousands of available jobs statewide.
The Network+ and A+ certifications will definitely make you stand out against candidates that are not certified. To add even more to your resume and better your chances of getting into the entry-level IT job you want, it's important to have some computer experience. This can easily be accomplished by getting some part-time or volunteer experience working with computers while you're getting trained and certified.
Once you are Network+ (and A+, in most cases) certified, and have a little bit of experience under your belt, you have the qualifications that are required for many different jobs and career paths. The fact that this is an entry-level certification doesn't mean that you can't find a great position with a reputable organization that pays well. Here are some of the types of positions you should consider, and how much they're paying in Maryland (on average) versus the national average salaries:
IT Support Specialist: $33,072 MD / $31,907 U.S.
Help-desk Analyst: $48,329 MD / $37,793 U.S.
Network Technician: $44,220 MD / $55,131 U.S.
Network Administrator: $67,767 MD / $72,013 U.S.
IT Technician: $72,597 MD / $96,333 U.S.
The above are just a few IT positions where the CompTIA Network+ certification will give you an advantage over other, non-certified candidates. There are many other IT jobs available in the state of Maryland and in the U.S. that you can pursue. As you can see, salaries for similar jobs in Maryland pay significantly more than the national averages, making it a great place to look for IT work.
Of course, there are also many career paths that utilize Network+ certified professionals. Some of those positions include systems analyst, network analyst, network forensics specialist, networking equipment purchasing or sales specialist, and network systems development specialist.
Additionally, when you have IT certifications it typically means that you are qualified to teach that subject matter. If you are interested in teaching or training others to work in the IT industry, getting the certifications yourself is the first step.
TrainACE CompTIA Certifications in Maryland
Keep in mind, even though the CompTIA Network+ certification is among the first certifications you pursue, it doesn't make it unimportant. It's a certification that teaches the fundamentals of networking technologies – that's foundational knowledge that every IT professional needs.
Seeking CompTIA certification in Maryland is easy when you work with TrainACE. We offer CompTIA training and certification exam preparation for many different certifications at every experience level.