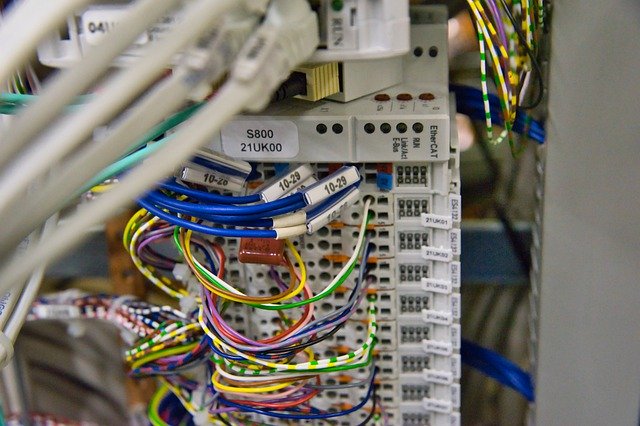 IT certifications, like the Cisco Certified Network Professional (CCNP), are designed to test the skills that you will use on the job, not merely the knowledge you memorize from training (though there is a lot to remember, too). Most IT certification exams have a hands-on component that requires you to have practical experience that can only be learned by doing. The CCNP certification exams tend to be highly technical, with some questions that are more like lab exercises.
What is the CCNP Certification?
The CCNP certification is a professional-level credential that demonstrates your proficiency in designing, executing, and troubleshooting local area networks (LAN) and wide-area networks (WAN). The certification is designed for network admins and engineers who work on advanced voice, video, security, and wireless solutions.
In February 2020, the CCNP certification program underwent some changes. The new CCNP consists of two certification exams, a core exam that includes networking basics, and an exam in the concentration area you choose. The concentration areas include:
CCNP Security
CCNP Data Center
CCNP Service Provider
CCNP Enterprise
CCNP Collaboration
Cisco Certified DevNet Professional
To become CCNP certified in one of the concentration areas, you have to pass both exams. The Cisco Certified DevNet concentration area is new as of the updated program. It combines networking infrastructure with programming.
Being prepared for the CCNP exams is essential to passing the tests successfully. There are some things you can do to ensure that you are entirely ready for your exams.
How to Prepare for the CCNP Certification Exams
Here are some tips that will help you get ready to take the CCNP exams and earn your credential:
1. Schedule Your Study Time
It's important to set aside time to study. Prioritizing it by establishing a routine is the most effective way to ensure that you get your studying done without procrastination. A good study plan will take into account where you learn best, when you are most receptive to new information, and when you will have the fewest distractions.
2. Determine Your Style of Learning
Everyone learns in different ways. When you know how you learn best, you can optimize your study time and align your exam prep with your inclinations. You may learn best visually, audibly, or kinesthetically. For example, people who learn best visually, watching videos, using flashcards, and color-coding notes may be the most effective. Those who learn best kinesthetically are more likely to benefit from hands-on learning, while those who learn audibly may find listening to lectures most effective.
While you may discover that one learning style is best for you, you shouldn't completely ignore the other methods. It's a good idea to use various learning styles for IT certification exams because there are different types of questions on each exam.
3. Practice, Practice, Practice
Getting ready for your CCNP exams requires practicing your skills in a hands-on environment, as well as taking practice exams. Hands-on practice is important because there will be questions on the exams that need you to solve scenario-based problems. This type of question relies heavily on you being able to perform the work in reality, not just go over how it's done in theory.
Practice exams are beneficial when you're preparing for the CCNP exams. By taking practice tests, you can get a good idea of what the actual exam will be like, how to manage your time properly on the exam, and which areas you need additional study for.
4. Be Ready on Exam Day
Be sure that you are relaxed, ready, and as calm as possible on the day you take your exam. Keeping your stress to a minimum for test day will give you your best chances of doing well and earning your certification. Get enough rest the night before, arrive at the testing facility early enough to get into the right frame of mind, and approach the exam in a confident but careful manner.
Getting Your CCNP Certification at TrainACE in Maryland
Getting your CCNP certification requires that you learn a lot of skills and knowledge that are new to you, and that can be difficult. However, when you use the tips above and are adequately prepared, you will do well.
At TrainACE, we offer CCNP training courses that provide you with the knowledge and preparation you need to earn your credentials. The CCNP ENCOR course and CCNP ENARSI course are ideal for preparing for you for CCNP Enterprise certifications that are in demand all over the world, with some of the most prestigious and lucrative roles in the Washington, D.C. metropolitan area.