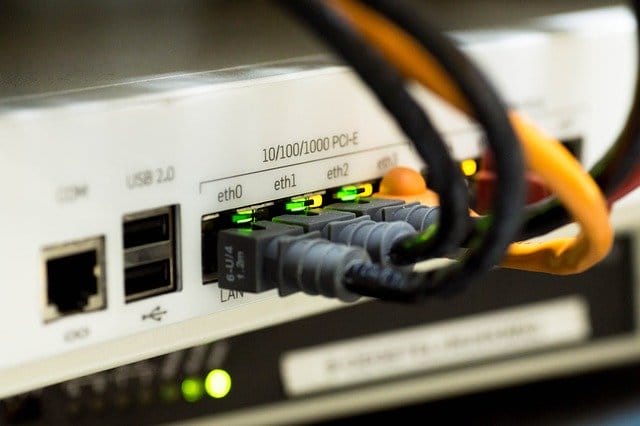 Cisco network technologies are the backbone of enterprise IT — as noted by SDX Central, the company continues to dominate both the switch and router markets worldwide as companies look to enhance connectivity, reduce complexity and empower staff collaboration.
For IT professionals, Cisco's position as a market leader creates a host of career opportunities; Cisco Certified Network Professionals (CCNPs) are both in-demand and well-compensated for their work.
But how does this compensation stack up to other IT positions? What type of experience and exams are required to earn the CCNP designation? And where should you start looking for CCNP work to maximize your earning potential?
Let's dig in.
What is a Cisco Certified Network Professional?
CCNPs are responsible for planning, implementing, verifying and troubleshooting both local area networks (LANs) and their wide-area counterparts (WANs). This requires a combination of technical skills, in-situ experience and the ability to address and solve complex IT issues independently.
While CCNPs are in demand across the country as the uptick of cloud and mobile networks require more agile networking designs and deployments, there are specific areas where your CCNP training does more. Silicon Valley remains a popular choice, but the sheer volume of IT professionals here combined with substantial living costs may offset the salary gains you enjoy with CCNP certification.
Areas such as Washington, DC, meanwhile, have hundreds of Cisco-certified job listings available. The nation's capital was also recognized as one of the top cities for technology investment as companies know the dual benefits of proximity to government contacts and more manageable property and resource costs.
Can You Do CCNP Without CCNA?
Obtaining your CCNP comes with several prerequisites. First, you must hold a valid Cisco Certified Network Associate (CCNA) or Cisco Certified Internetwork Expert (CCNE) designation. You also need essential IT skills including:
Planning and implementing local and wide-area networks using both Cisco technology and tools from other vendors.
Troubleshooting LAN and WAN networks on-demand, often with little outside assistance.
Working effectively with both IT specialists and the C-suite to develop advanced voice, security, video, and wireless solutions.
Once you have the necessary skills and your CCNA or CCNE designation, you need to pass three, two-hour exams:
Implementing Cisco IP Routing (ROUTE)
Implementing Cisco IP Switched Networks (SWITCH)
Troubleshooting and Maintaining Cisco IP Networks (TSHOOT)
Successful completion of all three exams earns the CCNP designation, which is valid for three years. To recertify, you must pass at least one CCIE or CCDE written or practical exam.
It's worth noting that you must hold a valid CCNA or CCIE designation before taking the CCNP exams. CCNP training courses that focus on each key area — routing, switching, and troubleshooting — can increase your chances of success.
Will CCNP Get You a Job?
While CCNP isn't a requirement for most front-line IT positions, it often tops recruiter lists for more senior-level jobs. Some opportunities include:
NOC Engineer — Network operations centers (NOCs) are rapidly becoming commonplace as companies look to centralize key network technologies and standardize best practices.
Systems Administrator — Managing systems across both in-house and distributed networks is now a highly-valued skill among technology companies as they look to balance cloud and local resources.
Systems Analyst — How can network systems be improved? Where do they struggle? What's the best approach to implement new solutions? CCNP-trained systems analysts help organizations deploy the right mix of Cisco routing and switching technology to maximize IT impact.
Server Administrator — Ensuring servers are available, reliable, and secure is critical to operational success. Server administrators with the CCNP designation can both identify and remediate potential network problems before they cause widespread IT issues.
If you're looking to specialize in Cisco solutions even further, the CCNP umbrella also includes other certifications such as:
CCNP Cloud — With hybrid and public cloud deployments on the rise, this certification is worth the investment.
CCNP Collaboration — Nothing in IT happens in isolation. CCNP collaboration demonstrates your ability to work with multiple technologies and IT talents to get the job done.
CCNP Security — Without security, even the best IT deployments fail. CCNP Security certification affirms your ability to defend networks in-house and at scale.
What Will You Make as a CCNP?
The short answer? Between $50,000 and $150,000. The not-so-short answer? It depends on your experience, type of CCNP certification, and location.
For example, desktop support technicians with CCNP designation working in areas of relatively low technology demand could find themselves making just over $50,000. In the Washington, DC area, meanwhile, the average CCNP salary is almost $120,000.
Finally, specialist CCNPs who hold Cloud, Collaboration, Security, Data Center, Service Provider, or Wireless designations can command salaries above $150,000.
Bottom line? While CCNP certification does require CCNA or CCNE designation and successful completion of three exams, there's significant salary potential for IT professionals, especially in the right location.